The lion and the lens: Photography is an adventure with workshop leader Amy Shutt
It's a sunny Saturday in March, when most Baton Rouge photographers are chasing bridal parties, posing newborns or asking seniors for the hundredth time to smile. But Amy Shutt has never been like most photographers. Today she's on her laptop messaging with a journalist from a hotel room in Nairobi, half the world away. Yet the most telling mark of Shutt's personality is that the real adventure remains ahead.
There is nothing like the morning light there in Africa, she argues with confidence. One morning a week earlier, when a giant craggy bull elephant scooped a handful of dirt in his trunk and tossed it back over his head, Amy Shutt knew. She always does. She triggered her shutter and captured this wild beast at play. The image from this most recent safari is her favorite—for now.
"I won't take a picture unless I know it's going to be what I want," she says. "I am very picky. There are things that have to be just right."
Shutt's work is filled with these moments. Right moments. Though they are removed in years from her youth in Baton Rouge spent chasing critters across rain-soaked fields and murky ditches with the 35 mm camera her father gave her, they are never distant in spirit.
"I used to think it was silly and overly dramatic when people would say, 'Africa gets in your blood,' but it really is true," Shutt says. "There is nothing quite like being in camp and going to sleep, once the generator cuts off, and there is no electricity, no Internet, and all you can hear are the hippos down at the river and the calls of the hyenas, jackals and lions."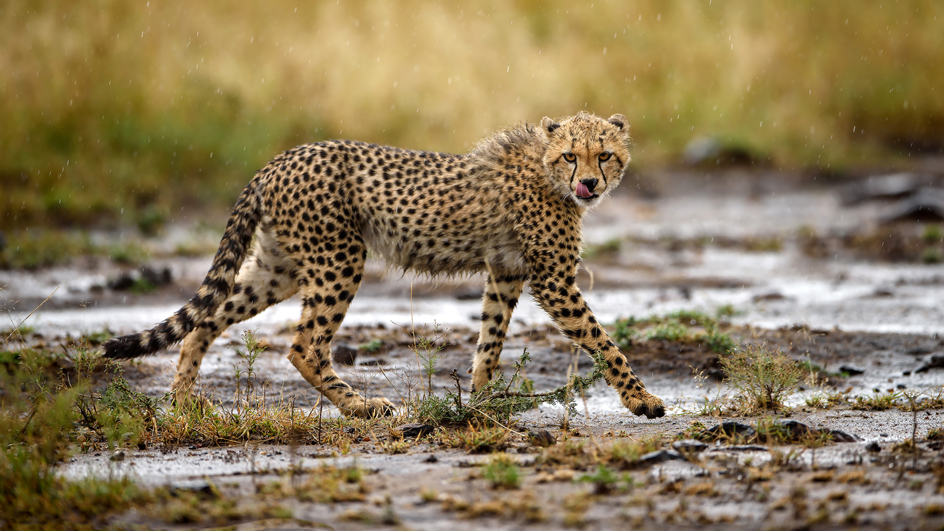 The weather in Kenya is surprisingly like Louisiana's, just not as humid. But that's the only reminder of home on this warm night in Nairobi. Shutt is in awe of her surroundings. Still inquisitive. Still childlike her in wonder.
Tomorrow morning, her new set of clients will arrive at the Jomo Kenyatta International Airport from multiple countries, and after one more evening in this modern hotel, Shutt and the gang will hop a tiny 12-seater, a batch of buckaroo photographers flying to a camp in the heart of the Mara.
Home to lions, leopards, cheetahs, elephants, zebras, you name it, the Maasai Mara National Reserve is 583 square miles of brush-spotted savanna, a mecca for megafauna that stretches all the way south to the Serengeti.
Back home, Shutt has carved a natural niche with the outdoors as her muse and pets for her portraiture. She is naturally quiet and observant, but give Shutt a lens and she becomes relentless. The Baton Rougean has led adventurous photo workshops through the Joshua Tree and Rocky Mountain National Parks, but she's just as wowed by the flora of her home in south Louisiana. She counts boating through the Atchafalaya Basin as one of the highlights of her life.
Shutt believes the skills of photography, even the basics, can help anyone see the world in a different way.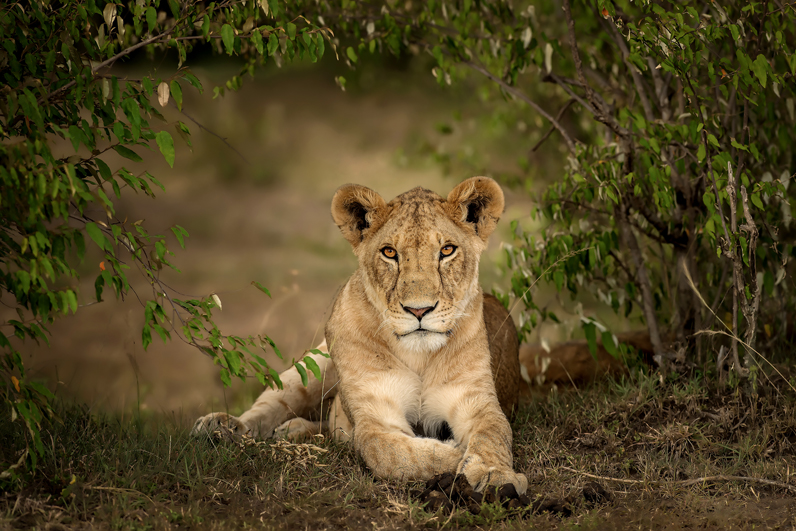 Working for years alongside legendary Louisiana outdoors photographer C.C. Lockwood, Shutt has combed the Mississippi River and the bayous of south Louisiana for remarkable imagery, and now she teaches others to do the same.
This year marks the start of her partnership with David Lloyd, an artist and adventurer of similar renown to her mentor. Shutt is co-leading this African Big Cat Photo Safari with the London-based photographer and will return in September for a month. The duo has even more safaris planned for 2017.
Their students come from a variety of countries and walks of life. Tomorrow, Shutt is expecting a neonatal nurse and a retired surgeon among her recruits. The destination is Entim Camp, a gorgeously tented and furnished outpost with solar panels, hot water and generator power. It looks like the kind of camp Hemingway would have operated, if only he'd been partners with design-savvy director Wes Anderson. And the food, Shutt says, is incredible: cucumber and pumpkin soups, lamb and fish, fresh-baked bread and local fruits.
Each morning the group will load into Land Cruisers following a trained, certified Maasai guide to the best locations for photo ops. There are two drives out each day for a full week.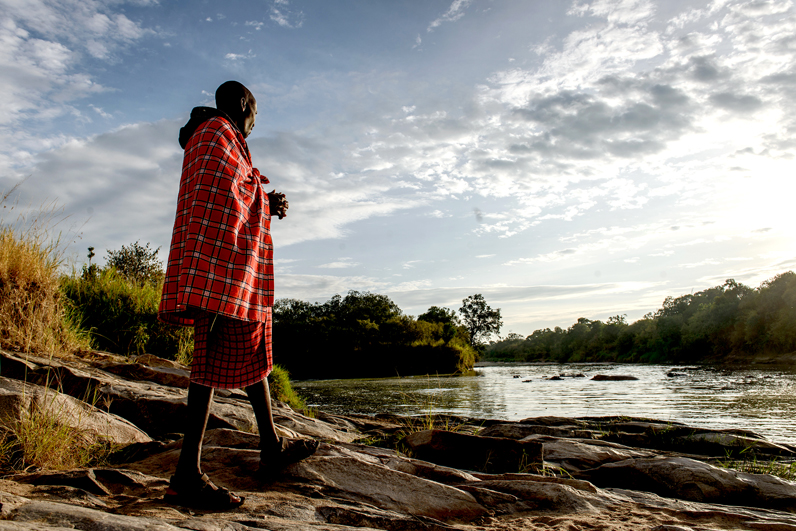 "They know where to take us off-road," Shutt says. "So we actually get closer to the animals than most. It takes your breath away."
It's impossible not to see the similarities between Shutt's explorations and what traditional big game hunters do, only she is capturing images of these animals to share their beauty and their power, instead of killing them to prove hers.
"Yes," she says in agreement. "It's exactly the same thing, just no lives are taken."
Shooting mostly from the vehicle on uneven ground in uncontrollable lighting conditions, getting a great image of a big cat in the Mara is never as easy as photographing a, well, smaller one in her studio off Jefferson Highway. To her credit, Shutt is able to personify and show the soul in both.
"It's a challenge, but that's what makes it fun," Shutt says.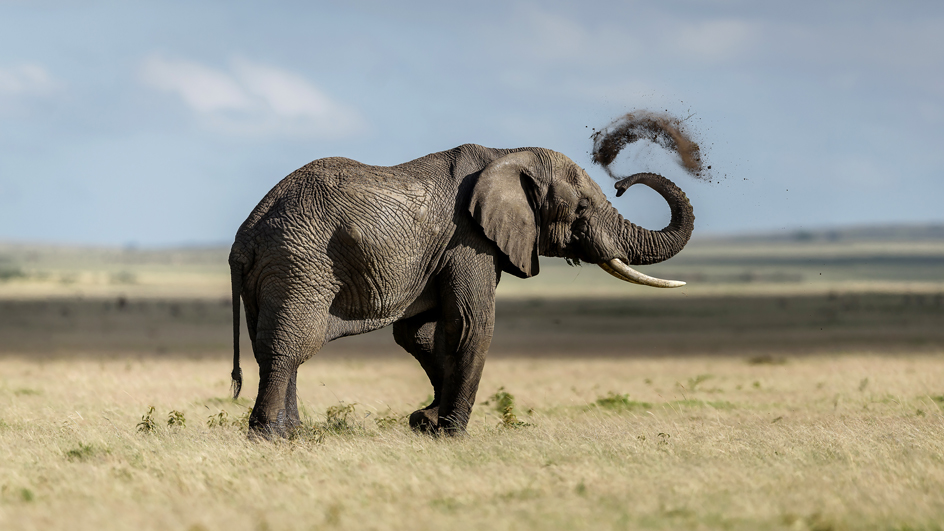 Her safari workshop students are in it for that challenge, too, and the thrill of sharpening their creative skills at the edge of another world.
"Primarily they are looking visit a place that provides great photographic opportunity," Shutt says. "But some may be searching for more—maybe an escape, an adventure and like-minded-people."
For their wide-eyed teacher, it has always been about the search for more.
"Things feel at peace here," says Shutt, who fell in love with Africa when she first scrolled through the galleries on Lloyd's website. "I often wonder if we have some biological memory of where we began and that is perhaps why it resonates with so many. But this is maybe the most content I have ever felt. I don't ever want to leave. It's like being reconnected by disconnecting."
That reconnection comes tethered to a healthy reverence for these wild animals she documents.  Maybe it's a wildness reflected in her own heart.
A week earlier, Shutt was sitting on her tent porch at Camp Entim and looked up to see a lioness roving what couldn't have been more than 60 feet away. The big cat didn't even notice the photographer. She just carried on her own path.
Shutt's camera and iPhone were at arm's length, but she didn't take a picture. She only stared.
"Sometimes it's nice to sit back and just take it in," Shutt says. "It was a little unnerving how close she was, but really, I couldn't stop smiling."
For more information on the photography of Amy Shutt and details on her upcoming workshop classes, visit amyshutt.com.
---
AMY SHUTT'S TRAVEL ESSENTIALS
This is what the veteran wildlife photographer always packs before a journey:
• Sunscreen
• Comfortable clothes
• 2 DSLR cameras
• 1 film camera
• Wide-angle lens
• Telephoto zoom lens
• Telephoto prime lens
• A beanbag to support the large lens
• Water
• A bird field guide (for this safari she recommends Birds of Kenya and Tanzania from Princeton University Press)