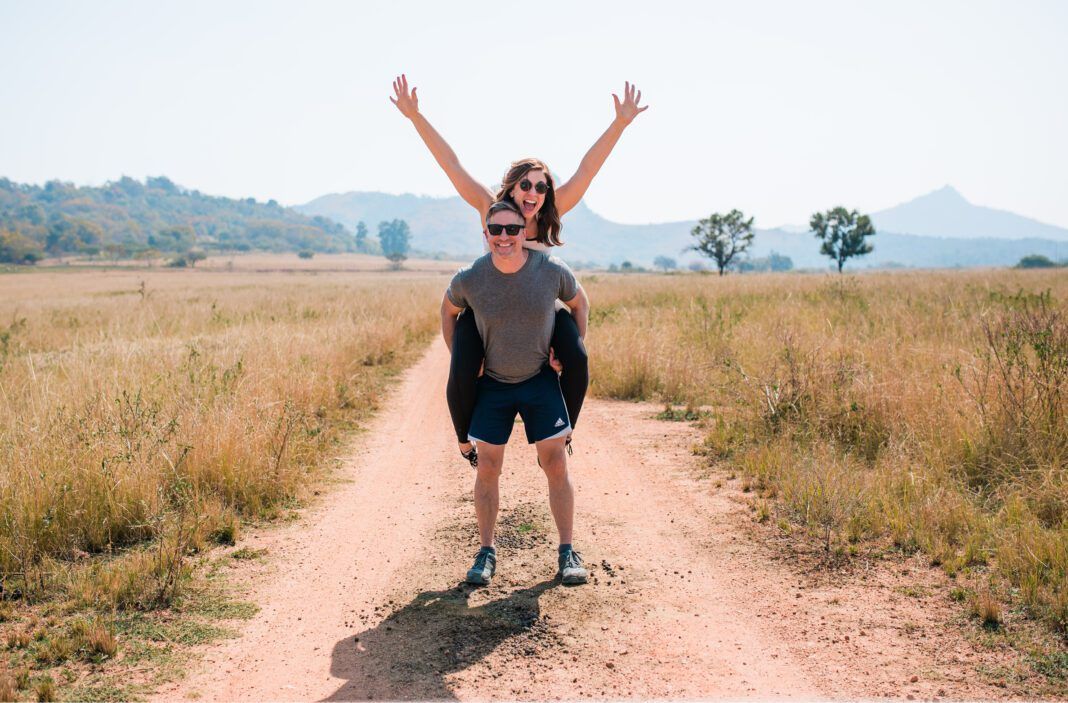 Life in Africa just makes sense for nonprofit founders and parents Leah and Patrick Conti
---
By the age of 12, Leah Conti already knew she wanted to live across the world, nearly 9,000 miles from her hometown of Baton Rouge on the continent of Africa. After graduating from high school, she had an even clearer idea of what that life looked like: performing missionary work in the southern African country of Eswatini, formerly known as Swaziland.
Unbeknownst to Leah, her future husband, Patrick Conti, was on the same path, albeit from a slightly different direction—literally. Patrick's family is originally from Chicago, but he grew up in Belgium. He came to Louisiana in high school, when his father's job brought their family to the deep South.
Even though Leah and Patrick went to the same church in Baton Rouge, it wasn't until they were both in Africa in 2009 for missionary work that they met. Post mission, they returned to Louisiana and were married in 2012. But just one year later, they found themselves in South Africa with Children's Cup, the same nonprofit they worked with earlier in Africa.
It was upon relocating to Moshi, Tanzania, on an exploratory trip, that the seeds to launch their own nonprofit began sprouting.
While in Tanzania, the Contis saw a number of charity organizations on the ground already implementing projects. Rather than starting another, they asked local community leaders what they needed. The response was unequivocal: Help us build our leadership teams.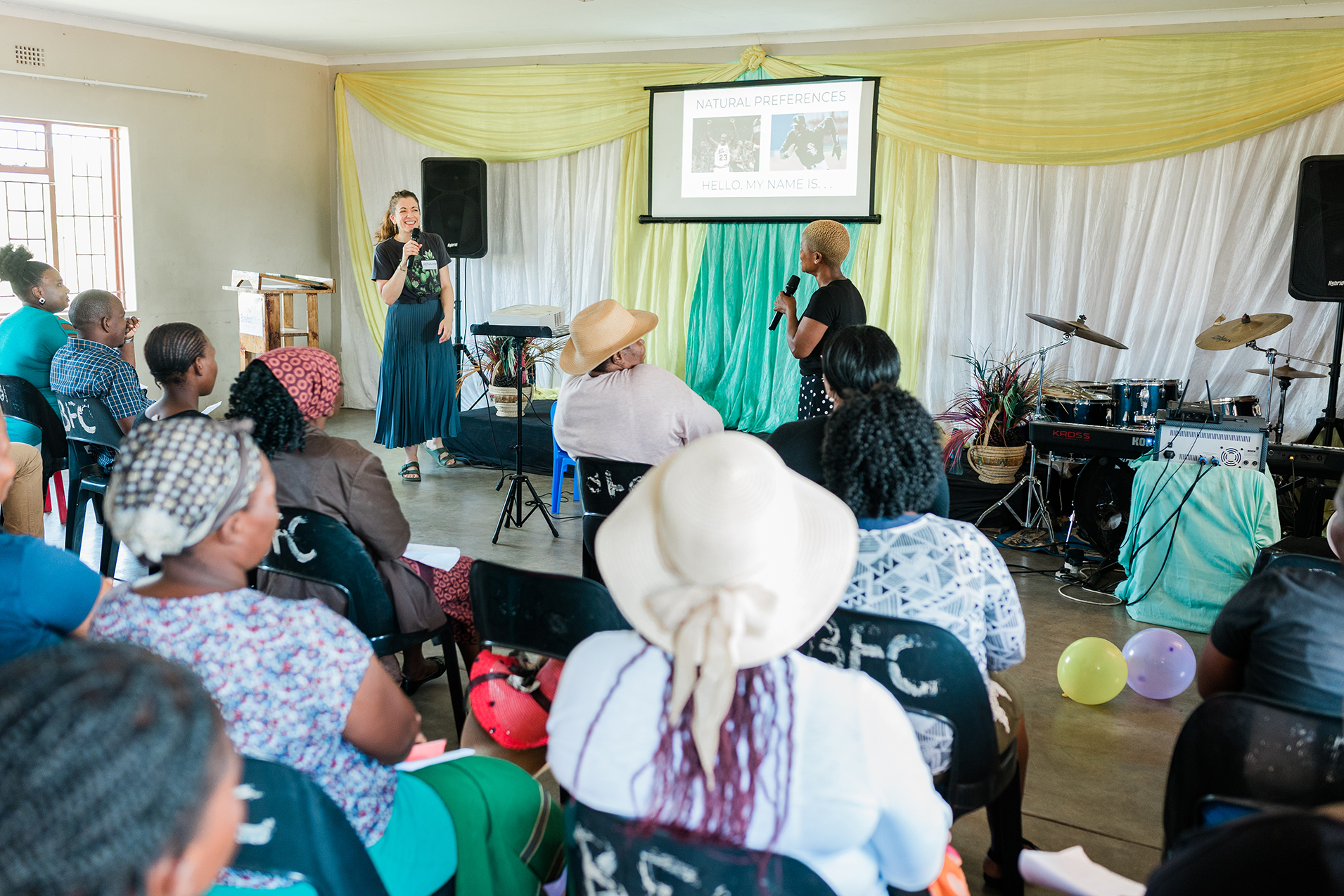 So, the Contis launched Juniper Table in 2017. Juniper Table's mission revolves around supporting the people who are lifting up their own communities. As the organization's website notes: Local pastors and missionaries around the world invest their lives to serve their communities. Who invests in them?
"We're helping people who are trying to lead something, start something, grow something," says Patrick. "Just being in their corner has been huge."
People in such professions tend to give so much to others, often neglecting their own needs. Juniper Table offers them a space to recharge through strategic, intentional vision planning, personality assessments, as well as spiritual, leadership and communication coaching.
"Really, the guiding light and the focus of our work—as we figured out who we were and how we're wired—was to help leaders to be healthy and help their work to be effective," says Leah.
Soon after launching Juniper Table, the Contis came back to Baton Rouge for a bit to gain new skills and additional certifications. But what was originally intended as a two-year stay in Louisiana ended up being four years, when the pandemic hit in early 2020. After the birth of their second son in the United States, they returned to Eswatini in 2021 to find the country still mired deep in a pandemic state with face masks and social restrictions. So while deeply familiar, it also felt quite different.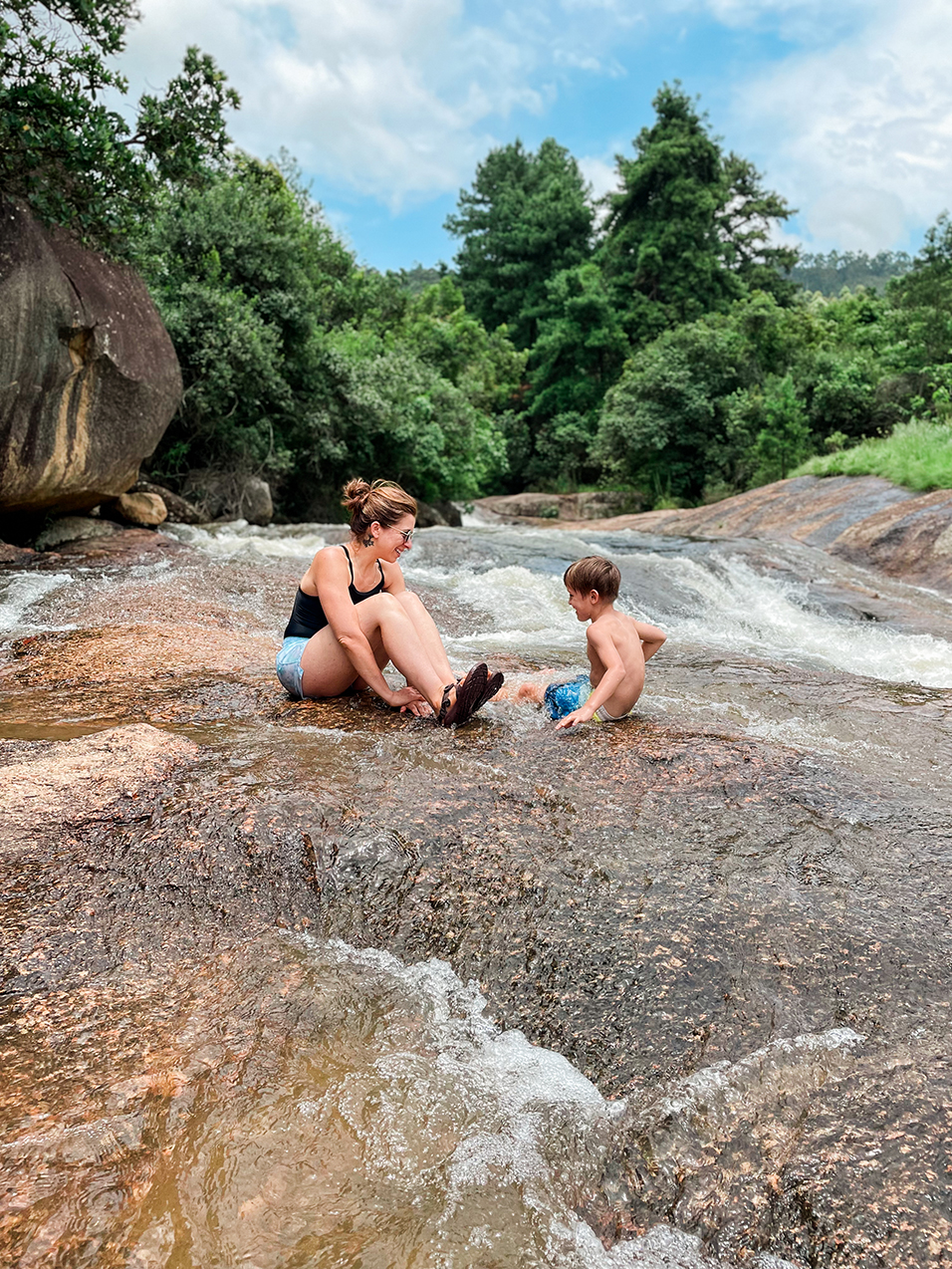 While they work with international missionaries from the U.S. who live and serve in a culture outside their own, Leah notes their focus is on aiding the local pastors and community leaders working in their own backyards.
"I felt very compelled to make a difference in the world and do something significant," says Leah. "Over the last 10 years, I've been humbled by the places we've lived, the people we've worked alongside and the people who've shaped who we are."
As the Contis raise their sons, Elias and Forrest, in southern Africa, they've found that in many ways, life is similar to what they would have experienced if they lived in Baton Rouge. Going to the supermarket for groceries. Packing the children's lunchboxes. Driving them to school. But it's the differences that offer insights into why they choose such a unique life.
"Life here is a lot less wildly, drastically different, but also just really beautiful," says Leah. "We moved here because of our kids, not in spite of them. A slower pace of life is something we wanted. Since Patrick is a third-culture kid, that's something he can share with them."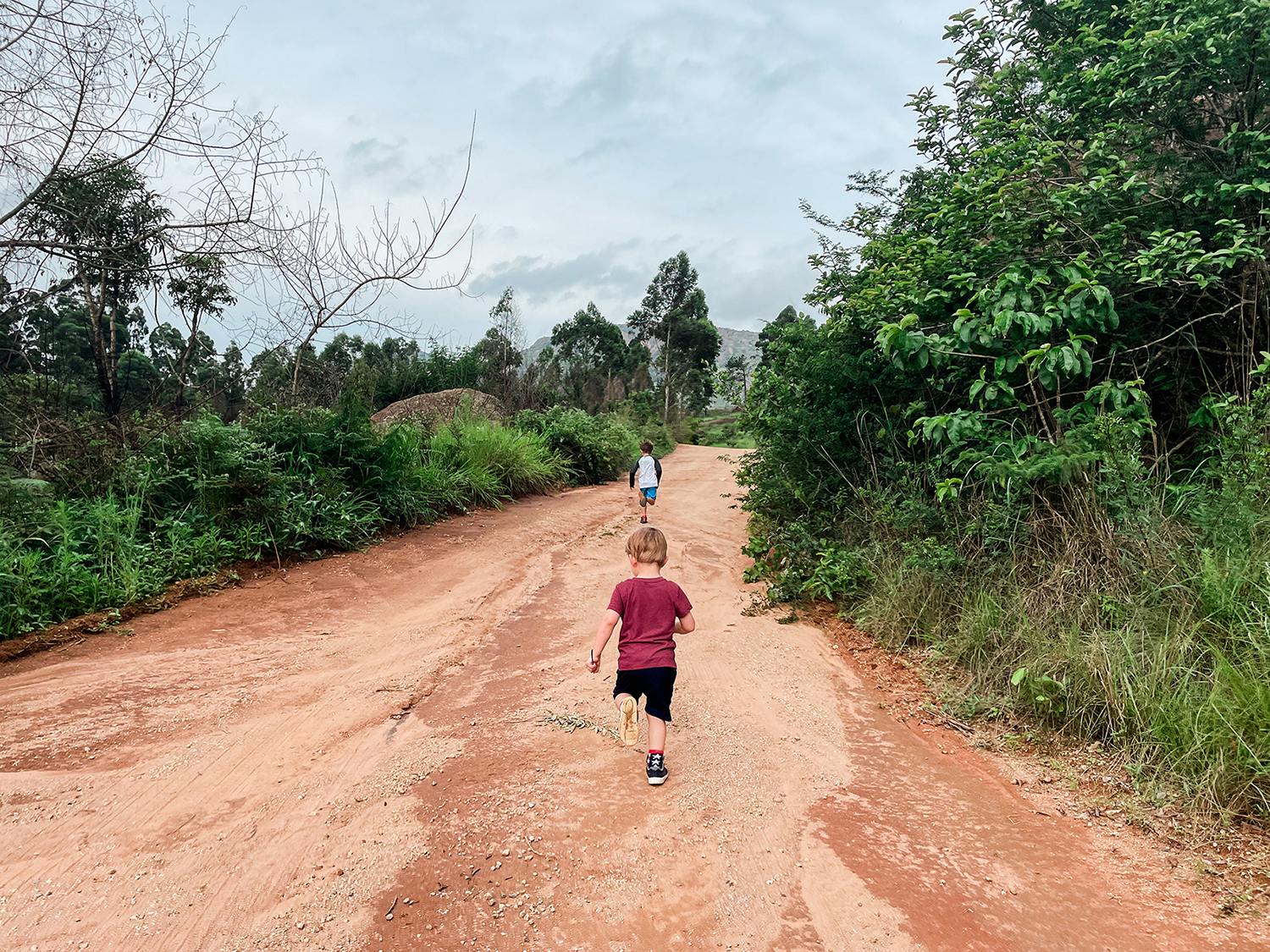 "Eswatini in particular is a really great place for younger kids," Patrick explains. "There's a lot of outdoor things you can do here. It's quite beautiful; and, there's pockets of the international community which makes it a little easier for them."
Just a few minutes from the family home's back gate is a natural rock waterfall where the children splash around and explore. "We call it our neighborhood pool," Leah laughs.
With scenic surroundings in abundance, the Contis seek out every opportunity to share them with their children, resulting in humorous and awe-inspiring moments.
One morning they woke the boys before sunrise with a surprise trip to Kruger National Park in South Africa, known for its spectacular array of animals including lions, elephants, leopards and buffalo. They spotted a pregnant lion walking through the grass and turned to the children in amazement. The response? Their sons wanted to know where their snacks were, Leah recalls with a laugh.
Another time, the family was staying in a South African estuary known for hippos and crocodiles. While wandering on the dock to explore, their eldest son spotted a crocodile on the same dock. They all started jumping—even the crocodile started jumping—Patrick recalls with a laugh, before the family hightailed it away.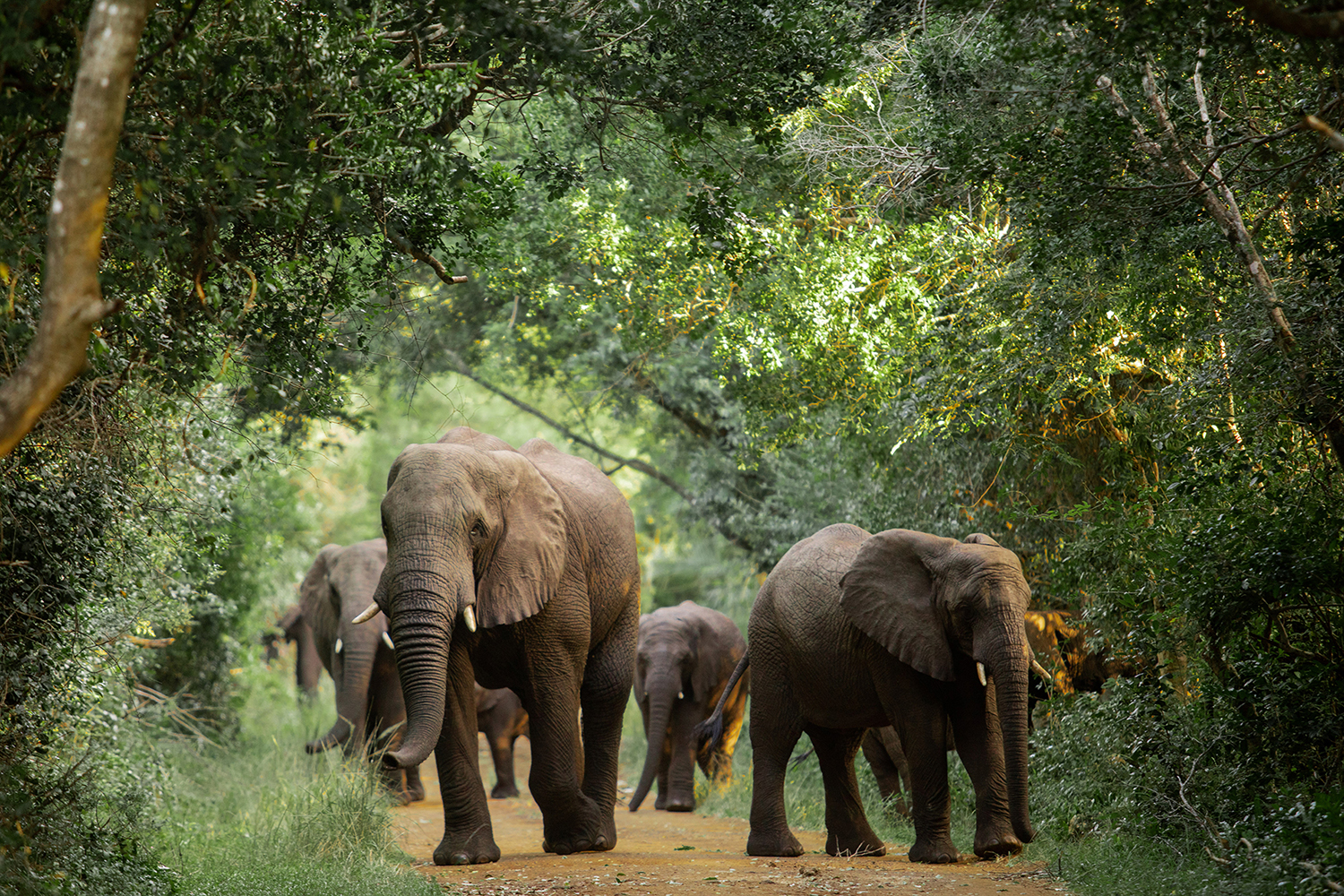 According to Leah and Patrick, it's been particularly heartwarming to watch their children witness and participate in their life's work. After a recent day of training when everyone was cooking together, their boys started playing an impromptu game of soccer with the attending leaders.
"It was magical," recalls Leah. "Not in the wild animal way, but in a we-get-to-do-this-together and having our kids come along way. It's extremely special."
Yet, living far from home, Leah has felt more deeply connected to her Louisiana roots through cooking and making the dishes she grew up eating. Cooking things from scratch, not just popping into the nearest store for easily assembled meals, made her fall more in love with the kitchen. Gumbo and king cakes are some of the Louisiana classics Leah—whose creative outlets also include photography—has made in Eswatini, often sharing them with neighbors and friends. Bringing that signature Louisiana warmth into their work has actually made it easier to connect with the locals, observes Patrick, even more than folks who hail from other parts of the United States.
Juniper Table's work has impacted hundreds of pastors and thousands of community members across multiple countries including Eswatini, South Africa, Montenegro (where the family will be traveling to host a retreat for missionary and ex-pat families) and even the United States. This year, the Contis also began working with an organization in Ethiopia. They aim to keep evolving their work to serve organizations in different contexts, finding common ground with each new step they take.