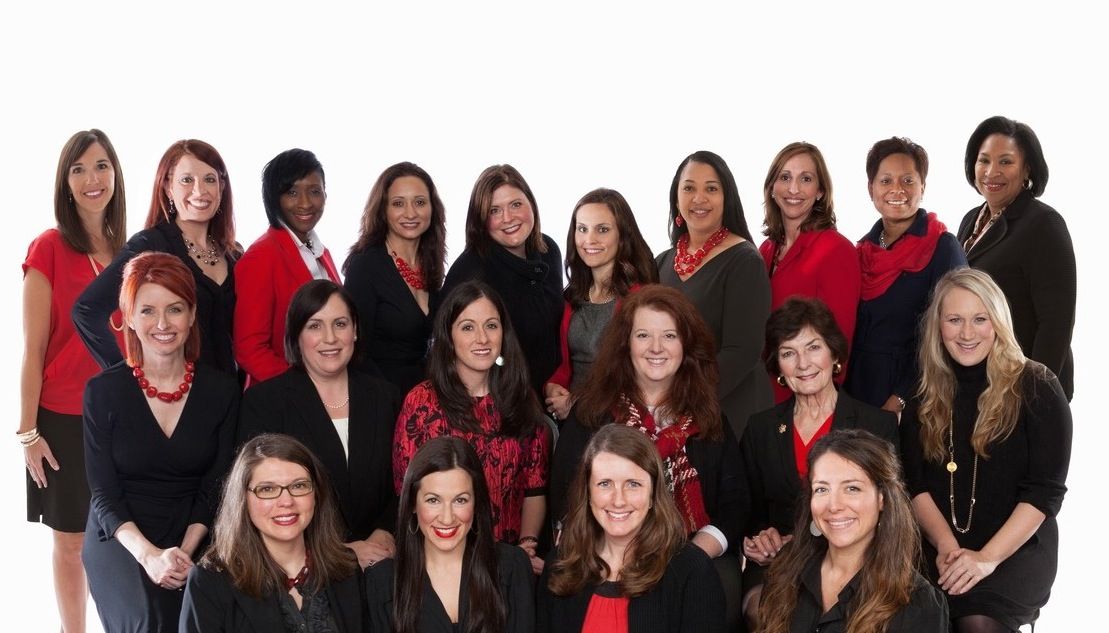 Modern members of the Junior League of Baton Rouge shake off the old stereotypes
Nell McAnelly was a busy woman back in the fall of 1989. Aside from teaching math classes at LSU, she was raising three children under the age of 12 with her husband Bob. She was also stepping into the role of president of the Junior League of Baton Rouge–and marking a quiet milestone as one of the first women in that position to be employed outside the home.
McAnelly's successful balance of career, kids and community service that year represented a shift in the Junior League's traditional framework and paved the way for many League leaders to follow. If it was a challenge, it wasn't one she dwelt on. "It was just part of what I did," McAnelly recalls. "I didn't know differently, and I don't recall anyone saying anything about it."
Today's local Junior League members resemble McAnelly's example more often than not. Some 84% of members responding to a 2012 League survey said they had careers outside the home. Their attention may be divided, but their impact has only multiplied over the past quarter century, as the number of community needs met by this group has continued to grow.
In 1989 JLBR's membership totaled 1,185 women in three categories of membership: provisionals, actives, and sustaining members. In 2014 that total is up to 1,798, making JLBR one of the 10 largest bodies in the Association of Junior Leagues International. To manage that growth, the local organization implemented a dual-board governing system a decade ago, allowing the board of directors to focus on long-term strategic planning while executive management concentrates on day-to-day operations. That governance change also provided another important benefit: It gave even more women the opportunity to serve in supervisory and high-profile roles.
"Members now are not only looking to make our community better, they also want to make themselves better-trained leaders in our community," says current JLBR President Leslie Berg. "Our members are seeking leadership positions and training that they can also bring back to their professional careers and other boards they sit on."
"Developing the potential of women" has become such a vital part of the League's focus that the phrase is now part of the organization's mission statement. "JLBR is a place to open yourself up to trying new things and learning new skills," says Berg. "We are a training organization and are set up in such a way that there is a large support system to help members succeed."
During McAnelly's presidency, the League's main fundraisers included the annual Hollydays market, the Nearly Nu thrift store and the River Road Recipes cookbook series, which celebrated its 30th birthday in 1989 with an appearance on Good Morning America. All three projects combined turned over $220,000 to fund the group's community projects, which primarily focused on the area of education. Twenty-five years later, the League's focus has expanded to include health and cultural development as well as education, and mainstay moneymakers Hollydays–which alone provided more than $387,000 in 2013–and River Road Recipes have been joined by the new Warm Welcomes Kitchen Tour to support those efforts.
The Junior League membership of 2014 is also more diverse than ever before and encompasses women of many races, religions and national origins. It's "reflective of the community we serve," says Berg, who notes that she is the second Jewish JLBR president. With this vision in mind, JLBR developed a strategic plan four years ago for its Diversity and Cultural Inclusion Committee, which is now a placement opportunity for all members. "We must be urgent in our mission of creating an inclusive, leadership-focused, community-driven League that enables all members to be culturally competent, socially conscious and personally reflective," the strategic plan explained.
The average member today is also older than in the past. In 1989 actives were required to become sustaining members when they turned 40; today, that upper age limit is no more. "We often have members join our League already in their 40s," says Berg. "There are many women wanting to volunteer and having more time to volunteer in later stages of life than in their 20s."
Once they do opt to become sustaining members, the input of the League's most experienced members is still highly valued. McAnelly is still as busy as ever, now doting on her grandchildren and serving as co-director of LSU's Cain Center for Scientific, Technological, Engineering and Mathematical Literacy. In 2013 she was named the League's Sustaining Member of the Year, an honor that reflects her continuing service.
"History repeats itself often, and many of the struggles we as JLBR go through today are struggles that our sustaining members have already gone through," says Berg. "They can offer such needed perspective and advice that is critical to our success."
Despite all the changes, there are a few constants that past and present League leaders acknowledge.
"One thing that I am proud to say continues is that this group is extremely dedicated to making our community a better place through its volunteer efforts," says McAnelly. "The group works very hard to get community input, prioritize the needs and accomplish those goals."
Adds Berg, "The basic principle still remains: We see issues in our community, and we band together as women making a difference and bettering our community. We build connections among like-minded women who strive to be catalysts of change."
And among the newest generation of League members is one woman with a familiar last name. McAnelly's daughter Megan is now in her second active year. "The opportunity to learn more about the community and help others through the League was a major reason to join," she says. "Also, the number of friends and colleagues my mom has made through her association with the Junior League inspired me. I remember when [as a child] I asked my mom, How do we know that lady?' The majority of the time, the answer included, We did volunteer work together for the Junior League.' "