Everything you need to know about LASM's reopened children's playrooms
Just in time for the school year to come to a close, the Louisiana Art & Science Museum has reopened its popular hands-on galleries, Science Station and Discovery Depot. Children can once again play and explore while learning and using educational tools—all without the hustle and bustle of hallways and homework.
"With our playrooms closed for two years due to the COVID-19 pandemic, we are ready to offer these spaces to families who are looking for something different this summer," says S. Meredith Pandos, president and executive director of the LASM.
Keep reading below to find out more about what these fun-filled learning spots offer and what you can expect from each exhibit:
---
"In Discovery Depot, we have educational toys and activities that encourage kids to make connections with art and science through play," says Pandos. The main activity space houses many different educational opportunities for children 6 months to 7 years like creating magical worlds with the use of puppets or engineering skyscrapers with building blocks.
The children can create imaginary meals in the play kitchen, climb around a mystical playhouse, and put on their conductor's hats as they build a train track. 

"Creation Station in the Depot has something for just about everyone," Pandos says, "with puzzles and building kits for little ones and their adults."
---
Science Station includes a variety of interactive exhibits that incorporate the use of math and varying sciences for kids ages 7 to 12. Pandos mentions that the Rube Goldberg machine, also known as the Ball Maze, is a favorite among the guests. The Station also includes exhibits such as the Plasma Ball that helps kids explore light, the Whisper Dash and the Percussion Tubes that help kids explore sound, and a Rig-A-Ma-Jig area that helps kids explore motion and logic. Each hands-on exhibit serves a unique educational purpose while still being designed to deliver on fun.
"Our Science Station also has drawing areas for budding artists, plus various puzzles and challenges like KEVA planks, circuit building, an origami station and even giant Jenga!" says Pandos.
There's even an interactive Nano Exhibit where kids can explore their interests in engineering and technology by learning the basic fundamentals of nano-science through hands-on displays.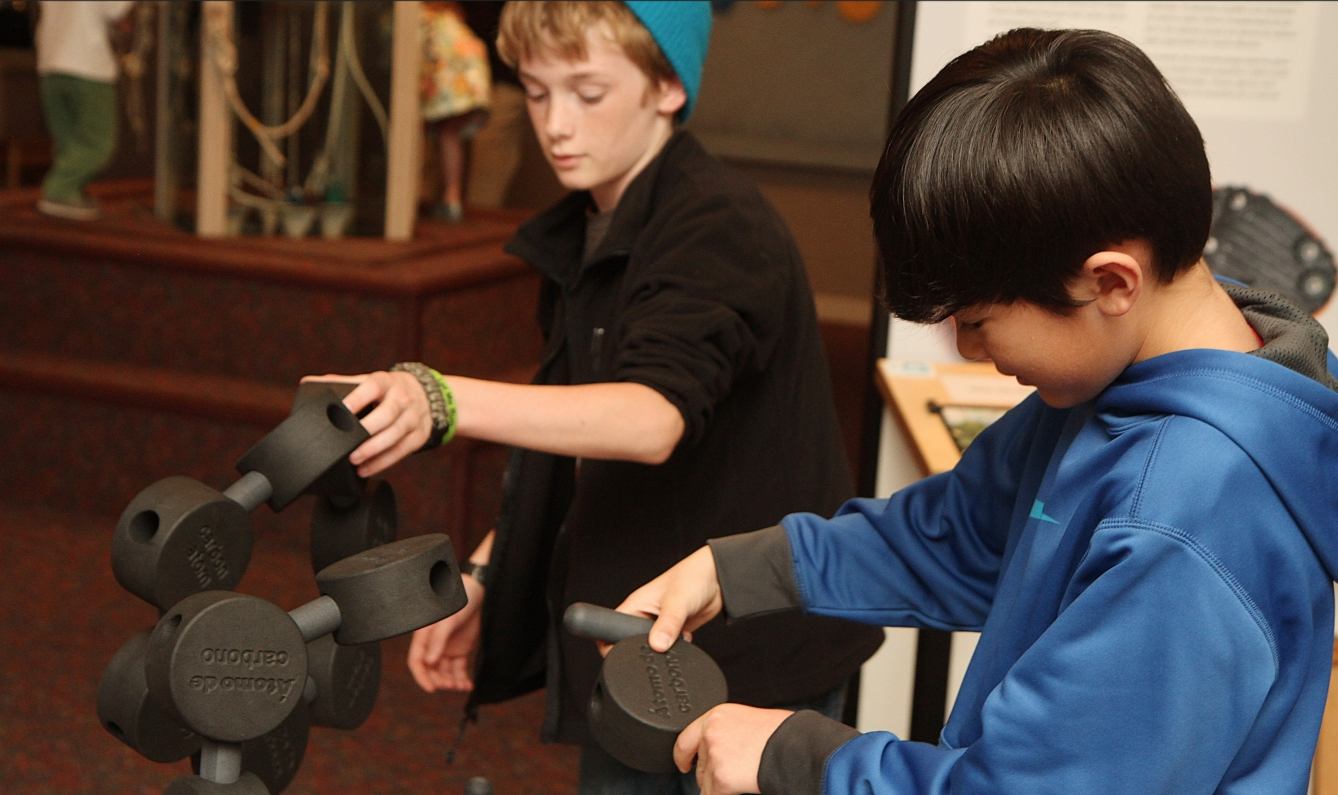 Lastly, there's the "Calories in, Calories Out" exhibit, which is sponsored by the Blue Cross and Blue Shield of Louisiana Foundation and Baton Rouge State Fair Foundation. Here, kids hop on a bicycle and pedal away to see right before their eyes how much energy it takes to burn the calories they take in through snacks and drinks. 
---
For more information on upcoming events at LASM,  visit lasm.org.