La Belle Vie: A jaunt through the south of France to unearth vintage treasures
---
The scene: An antiques fair in the gorgeous French countryside. Dozens and dozens of people are lined up at the fair's gates before the sun has even fully risen. Anticipation is high, the adrenaline is pumping. An opening bell sounds. Suddenly everyone lurches forward at a heady pace: the hunt for treasure is on.
Our protagonist: The inimitable Lily Barfield, proprietress of Lily's Vintage Finds. Spirited American entrepreneur, determined and driven. Armed with a deep-rooted love of all things vintage and antique. In possession of a smattering of essential French phrases. Ready to put that keen sense of sourcing antiques to the test with her fellow scouters.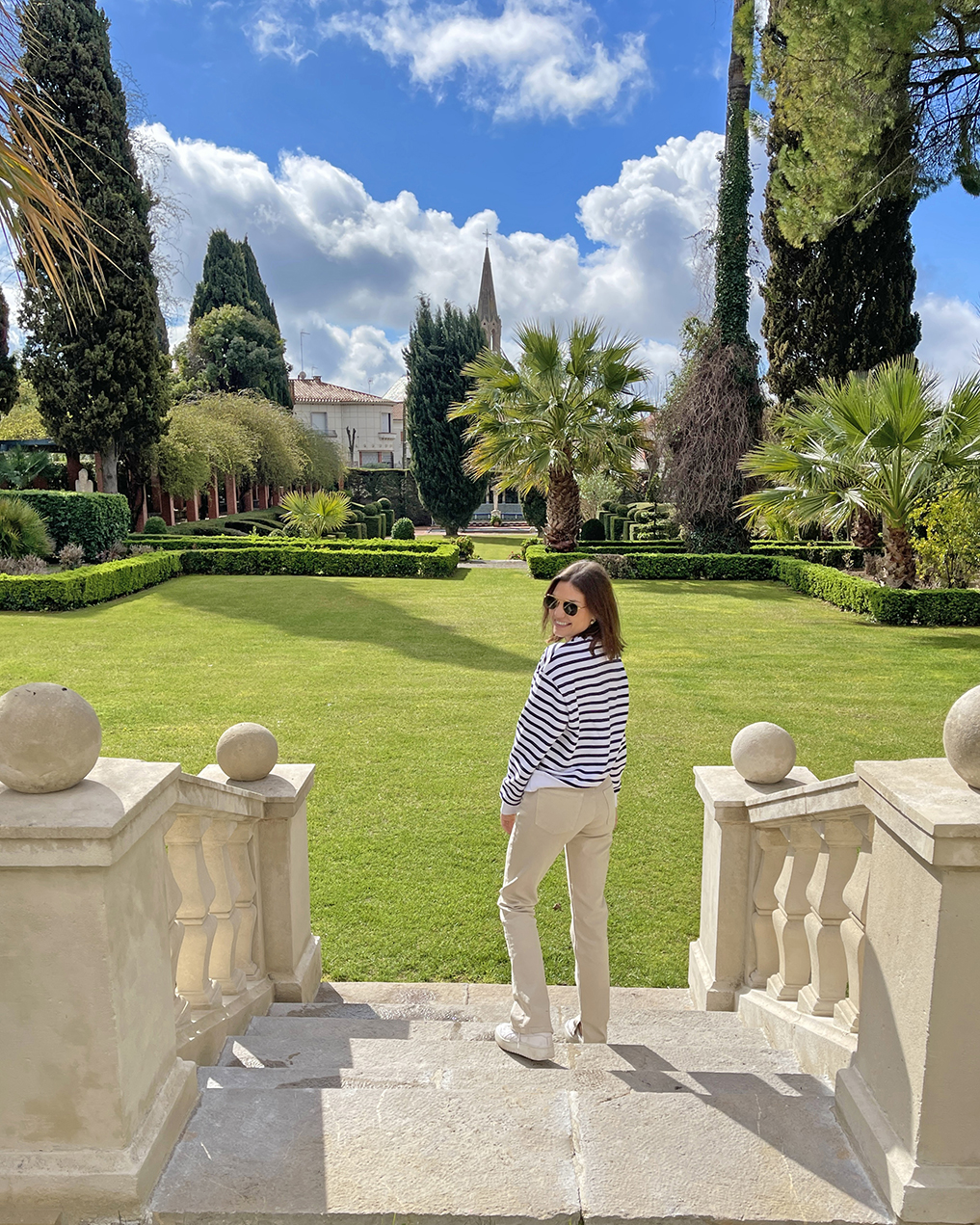 For a business that started as a happy accident—Lily's Vintage Finds began as a social media account (@lilysvintagefinds) that Barfield debuted early last year when asked by her friends to find vintage pieces and antiques like those she sourced for her own home—it has enjoyed a rather serendipitous trajectory. As its name attests, Lily's Vintage Finds is an online boutique that offers a highly curated collection of antique and vintage items sourced from estate sales, antiques fairs like this one, and thrift stores.
In the spring of 2023, hardly a year after officially launching LVF, Barfield set off on a three-week sourcing excursion to the south of France, joined first by her husband Thomas and then by her mother Tracie Aguillard. Their exploits proved equal measures charming, bewildering and hilarious: There was the time when delayed luggage required a sneaker-clad Lily to reluctantly show up at a fancy French restaurant sans formalwear (her verdict: lack of shoe choice is no reason to miss an exceptional meal). A last-minute, Uber-led dash to procure a van rental the evening before national train strikes took effect. An occasional skirmish with a blustery vendor, and many a charming encounter too. And of course, afternoons filled with Champagne, pastries and local markets. All experienced with a sense of joie de vivre and cheeky humor—after all, this was the trip of a lifetime (it was her Super Bowl, Barfield laughs).
For the French fairs, shops, local markets and places to visit, Barfield researched them all in advance— they had stops in Béziers, Avignon, Lyon, Beaune, and Gordes—and worked with the travel agency Across the Pond for hotel reservations and restaurant recommendations. But while you can plan to some degree, Barfield points out, nothing can prepare you for what to expect when you are on the ground, talking to the locals, getting recommendations. Amongst the lessons learned: Be fluent in the currency in which you're buying, and learn the numerical system (bonus points if you can understand people who are speaking really, really fast)—lest you accidentally offer a  higher price for a lower-cost item … which, yes, happened to Barfield.
Amongst her favorite markets to visit was the Villeneuve-Lès-Avignon Flea Market (in the beautiful village of Avignon, which she describes as "magical"), where evidence of classic French charm was on full display: people cracking open fresh oysters, acoustic French music playing, and Provençal sideboards and landscape art for sale side by side. She scored numerous finds on her trip, including a midcentury sideboard, a nearly 10-foot-tall canvas painting of the Virgin Mary from the 1850s (a particularly fun one for the packers to handle, Barfield laughs), a demilune game table with a checkered inlay, vintage gilt-leafed sunburst sconces; and a sunshine-hued bouillon-fringe slipper chair.
In a sense, Barfield, a Baton Rouge native, was destined for this life: As a child, she frequented estate sales all over Louisiana, pouring over antiques and vintage finds with her mother and grandmother, who both instilled in her a love of aesthetics, history, craftsmanship and adventure. After attending LSU, where she was a journalism major, she and her husband moved to Houston, where Barfield took a job at home décor shop Paloma & Co before building LVF into a full-time gig.
LVF's digital storefront opened in February of 2022, and barely a month later, her Instagram account grew to 5,000 followers. To manage the demand, she hired her first full-time employee. Cut to June this year: She has amassed nearly five times as many followers (currently, over 24,000), doubled her staff, and is sourcing items domestically and internationally. Barely unpacked from her first European excursion, she's already dreaming up future sourcing trips to  destinations like Belgium and Italy.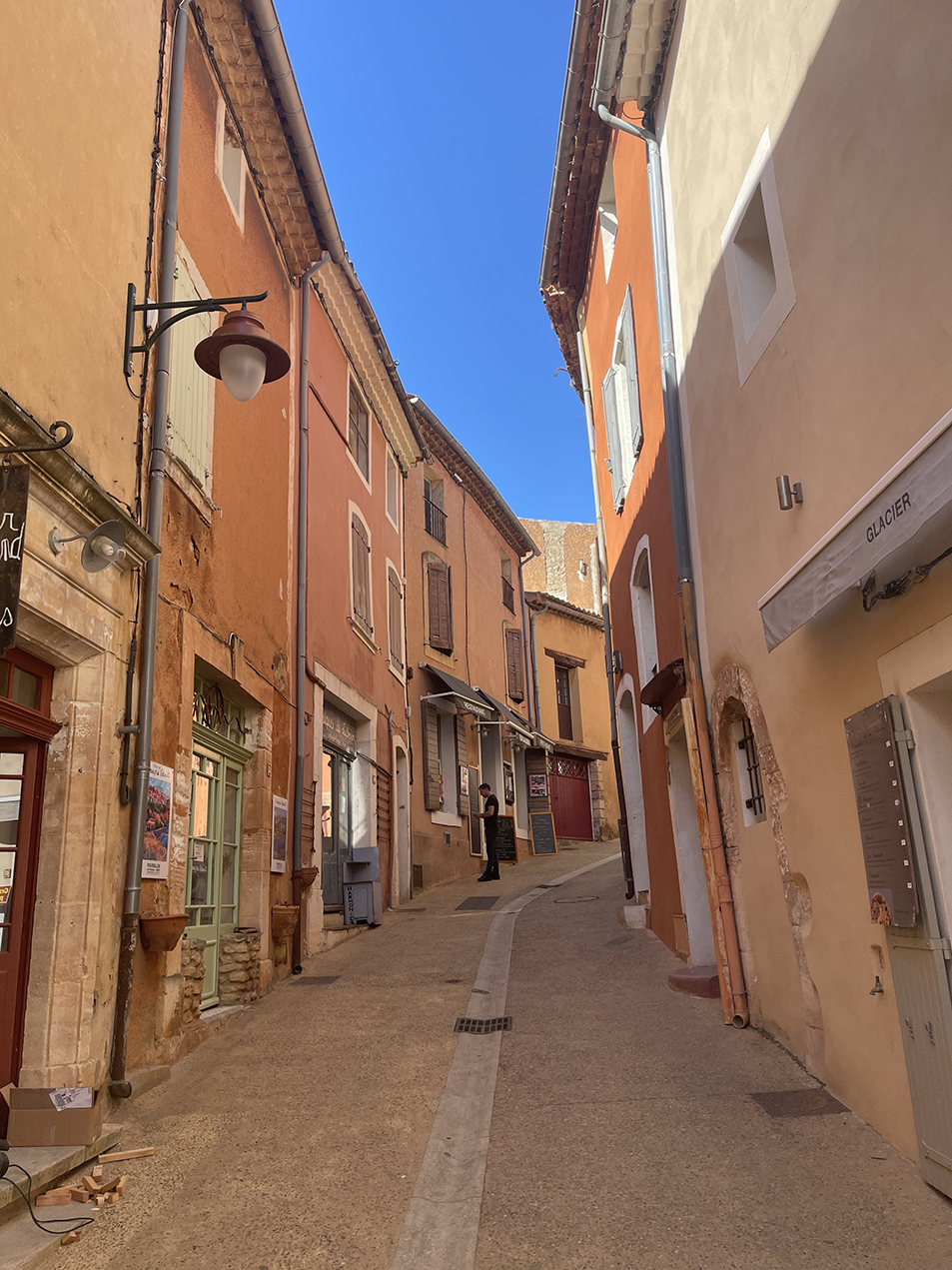 "Starting this business as a 25-year-old, I was shocked by how invested and involved people were," says Barfield, who initially thought LVF would be a small side hustle managed on the weekends. "I could not have imagined in my wildest dreams that this would grow into a full-fledged business with multiple employees, where we're traveling across the world. It's been an absolute whirlwind, in the best way possible."
Amongst the items currently available on LVF's site are an antique charcoal marble-top Louis Philippe five-drawer commode, a vintage Italian brass clawfoot table, a handmade Blenko spiral vase (its namesake family has operated the glass company since 1921), Frederick Cooper brass lamps, a Raynaud Ceralene China set crafted in the famed French city of Limoges, and a stunning collection of freehand-engraved Kusak crystal, which though currently no longer under production, were created across three generations of the Seattle-based Kusak family, who immigrated from the Austro-Hungarian province of Moravia.
"Knowing the people and the story of these families, of what it took to get this piece to you, and the level of artistry involved–the craftsmanship is another aspect of this that is so interesting," Barfield notes. "It makes you appreciate what you have so much more."
Lily's Vintage Finds showcases its wares at pop-ups in Baton Rouge, New Orleans and Houston and ships nationwide.
---
Recommendations from the Expert
Lily's sourcing tips to score the best antiques & vintage finds:
Ask questions and talk to everyone.  Don't hesitate to ask vendors and dealers to tell you more about where the piece came from, when it was made, or if they know the history behind it. Dealers are the best sources of knowledge, and many I've met are the most entertaining and kindest people.
Always inspect every find. Don't get caught up in the moment when you find a piece you love. Open the drawers, check the back, and inspect for damage. It is so important to pay attention to the details when you're sourcing vintage and antique pieces.
Buy what you love. It sounds trite, but it's the most important advice. Don't buy a certain style of antique or vintage furniture just because you see designers using it or someone is giving you a hard sell. Trust yourself and your style: this piece is going to live in your home—not theirs! If you've investigated its history, you will appreciate the craftsmanship and story, and the piece will last for decades. You want to buy yesterday's antiques because you will love them today and tomorrow.