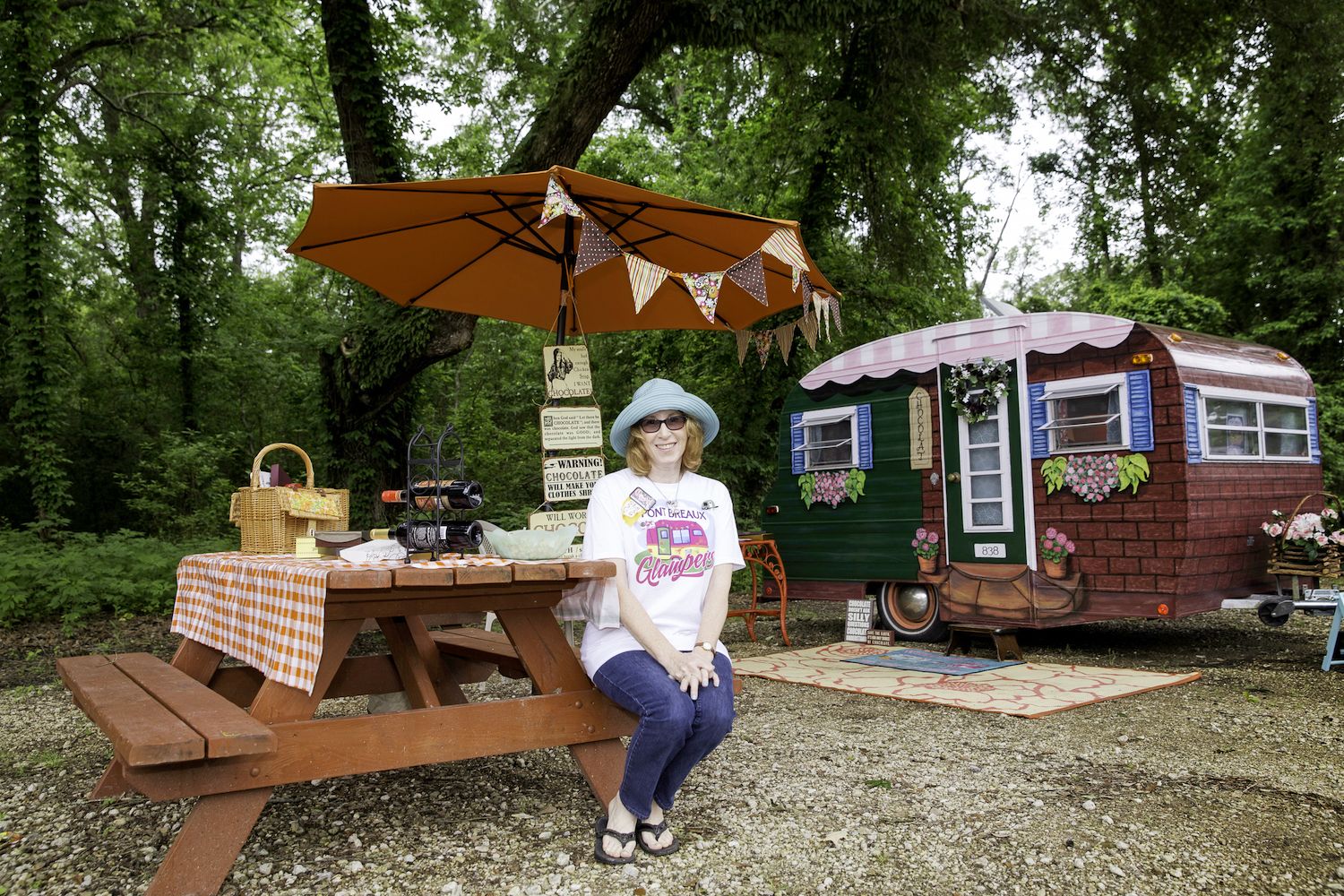 From the June issue: Gals on the go with vintage travel trailers
Renee Usie used to go camping alone in her small trailer when her husband went away on hunting or fishing trips, but when her husband began to fear for her safety alone in the wilderness, she decided to join two national women's camping clubs, Sisters on the Fly and the Get-away Gals. Longing for a more intimate community closer to home, Usie eventually started a Louisiana-based camping club of her own. Four years later, Louisiana Belles continues to be a popular means of escape for local women who value a few days of independence away from husbands, children and pets.
Once a month, they gather at a state park in their elaborately decorated retro campers for a weekend of hiking, kayaking and fishing, but also shopping and eating out. Usie and her friend Genee Hebert recently hosted the Pont Breaux Glamper Rally in Breaux Bridge, where more than 200 day visitors came to tour the decked-out campers.
"We were surprised that so many people showed up," says Usie. "We are just grannies with trailers."
Usie's camper and those of the other women who make a home of the outdoors can be seen in our article from the June issue of inRegister, available on newsstands now.