From the July issue: Will Johannessen's gold-medal moments
Jumping into the water of a Seattle swimming pool earlier this month during the 2018 Special Olympics USA Games, Will Johannessen was channelling record-breaker and fellow Olympian Michael Phelps in hopes of achieving his medal dreams.
"He's really fast," says Johannessen.
Thanks to programs like Camp Shriver, a sports program for children and adults with disabilities held each summer, Johannessen and tons of kids and adults throughout Louisiana have been able to reach for goals as big as Olympic medals despite intellectual disabilities such as Down syndrome.
"I like to push the limits," remarked Johannessen in an interview with inRegister during his Olympic preparations. "I like to swim very fast."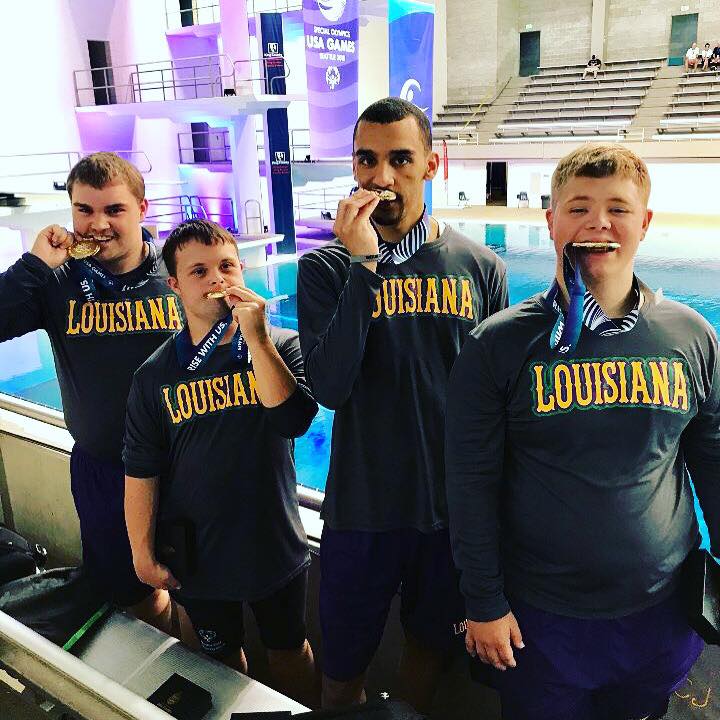 And, as Johannessen touched the wall completing the men's 50-meter butterfly, he had done just that, earning a place atop the podium and a gold medal. He also took home a gold in the 4 x 50-meter freestyle relay, along with a silver medal in the 50-meter freestyle and a bronze in the 100-meter freestyle. In all, Louisiana athletes earned 63 gold medals, 43, silver and 33 bronze at the national games.
"I couldn't be more proud of our athletes who participated in the 2018 Special Olympics USA Games in Seattle," said Special Olympics Louisiana President and CEO Pat Carpenter Bourgeois. "The coaches and partners were very complimentary of our athletes, and they displayed exceptional sportsmanship."
To learn more about Johannessen and the programs in Baton Rouge and beyond that allow for successes like his, check out this story from the July issue of inRegister.