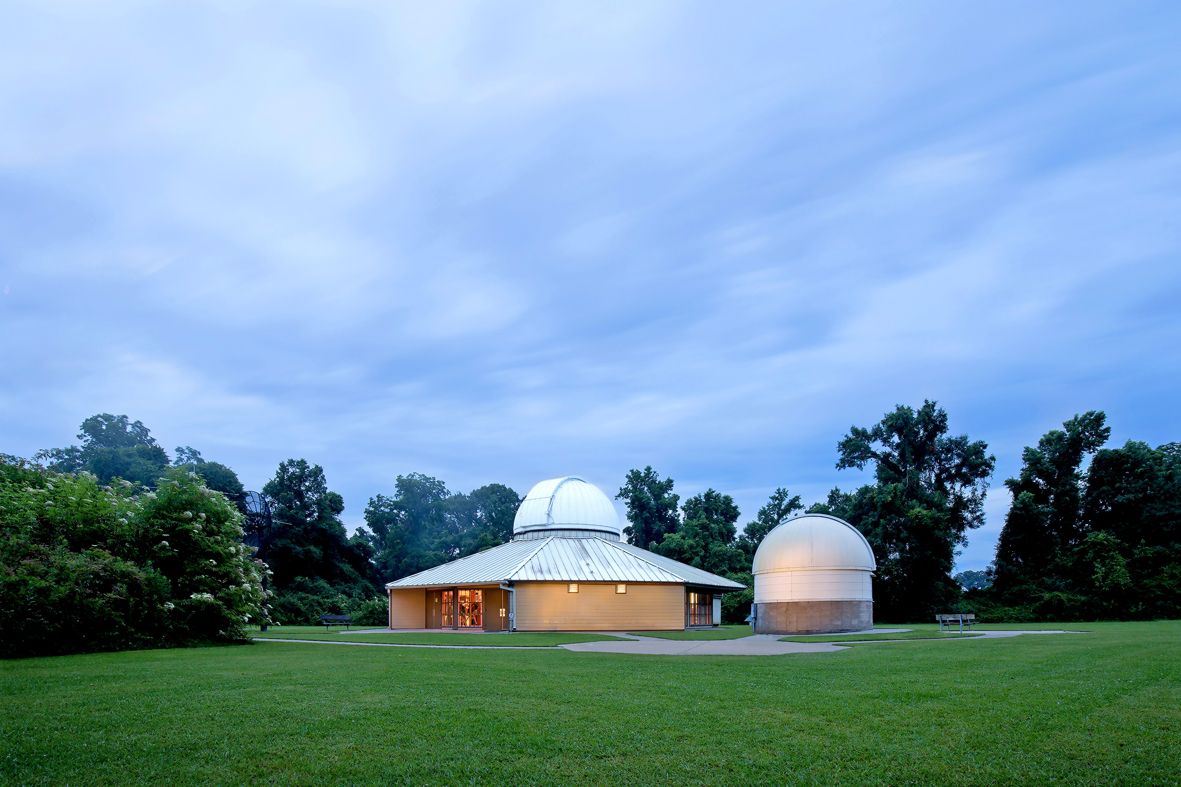 From the July issue: Highland Road Park Observatory offers starry sights
Baton Rouge may not have the same space-loving reputation as Houston or the desert expanses of New Mexico, but in the forested landscape off Highland Road, a lone observatory is still one of the best places around for a quality cosmic view.
Open to public viewings most Friday and Saturday evenings, the massive 50-centimeter reflecting telescope housed in the main building of the Highland Road Park Observatory is just one of the ways visitors can connect with their solar system. Friday nights also include a special lecture by visiting speakers from LSU or even NASA officials, and range in subject from the Martian mystique to new NASA technology to the Chinese calendar.
"We're getting the summer sky right now, so Scorpio and Sagittarius will be rising, and that is in the direction of the center of the Milky Way, so there are a lot of globular clusters and nebula to look at," says observatory manager Chris Kersey, noting just a few of the sights now visible.
To learn more about the observatory and upcoming celestial events, check out our article from the July issue, available on newsstands now.