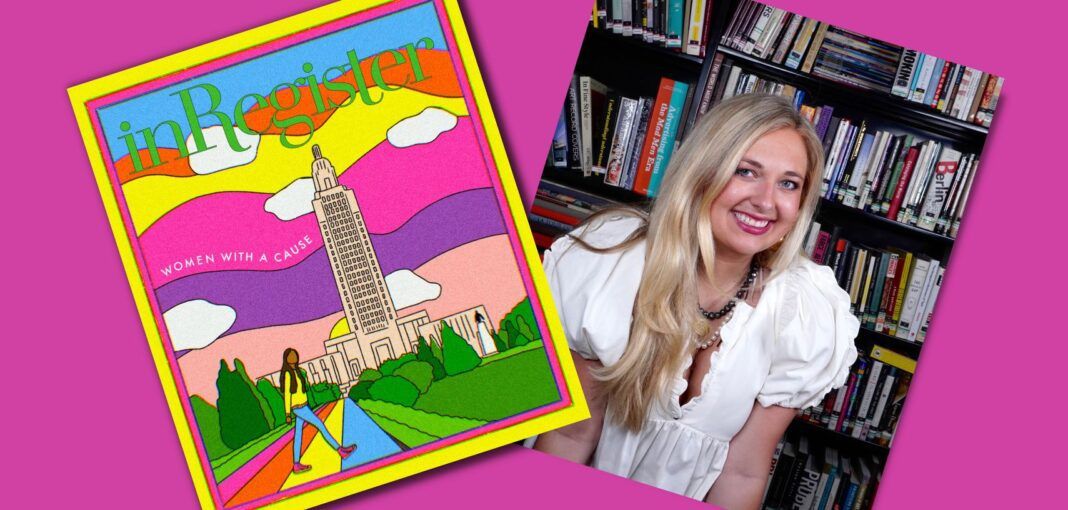 Our January cover artist talks about her inspiration and technique
The cover of inRegister's annual Women with a Cause issue is intended to be as eye-catching as the work of our honorees is inspiring. Each year, the inRegister editorial team selects a female artist with Baton Rouge ties to create an image that reflects the content within these pages. This year's chosen artist, Emily Roemer, is a Shreveport native who studied graphic design at LSU before heading to New York City armed with a Bachelor of Fine Arts degree and a dream of designing for a living. There, she launched her design business, Roemer Designs. After two years, she headed back to class at The School of Visual Arts in pursuit of a Master of Fine Arts degree in design and entrepreneurship. Shortly after graduating, she landed a position as senior designer for The New Yorker magazine. "I art direct and commission pieces for the print magazine, handle typography and layout design, design ads, and create merchandise for the brand," she says. "It's a dream job for me, and I'm so grateful for the opportunity."
Roemer describes her vision and the process of creating inRegister's Women with a Cause cover illustration this way:
"I started off the process by sending several different sketches of ideas to the team at inRegister. We decided to go in the direction of an independent woman walking in front of Louisiana's Capitol building. I wanted to add some of my personal flair to the piece and did this by adding vibrant, bright colors. I love the surreal aspect of using bold colors in unexpected places.
"I start my sketches with pen and paper and then quickly move to my iPad to finalize the work. I love using a marker brushstroke for consistent texture on the entire illustration. After drawing it, my favorite part comes in–adding the color. I tried several different colorways for this piece and sent over some of my favorite ones to the team for their feedback. We ended up loving the same one.
"After finalizing the illustration and color, it's time to add texture. I love adding grit and texture to my pieces for an extra layer of depth–especially print pieces. I then added the 'Women with a Cause' curved typography to finish it off. I really love how it turned out. It definitely gives me the vibe of strong, empowered women with a cause."
Hear Roemer talk through the design in the video below.
View this post on Instagram