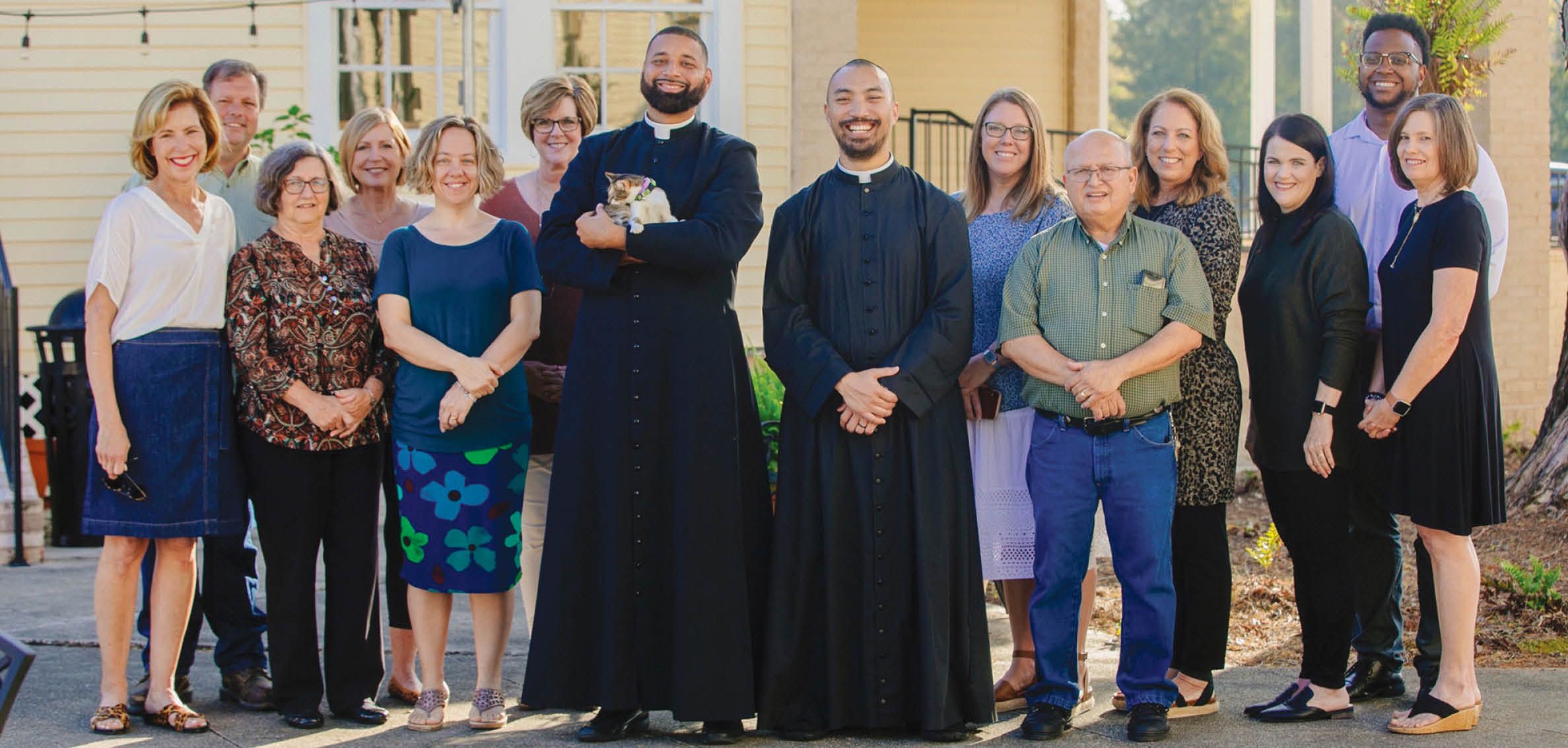 How a small church in St. Amant inspires inclusivity amidst isolation
---
Searching history for a saint who led an easy life is like finding dry floorboards in a flooded house—tactically unlikely, and most definitely a miracle. Father Josh Johnson, the young priest of Our Lady of the Holy Rosary Catholic Church in St. Amant, understands this more literally than most, having been assigned to the small steepled structure in the basin of Ascension Parish in the wake of 2016's devastating floods, responsible for mitigating a disaster which saw 85% of parishioners' homes destroyed and families unmoored by loss. Only four years later, the plague of COVID-19 would test his parishioners once again, shuttering social services and all but banning public worship. A bad time to be a priest, perhaps. And yet the sun-yellow church campus on Highway 429 proved otherwise, churning out new and unexpected community-building services for the homeless, poor and pious in the same way Paris churned out Modernists in the 1920s—by way of the café. 
Originating as an old, unused rectory adjacent to the main building, and combined with the idea to bring the campus' food pantry into a more visible location (in Johnson's words, "Jesus said that the poor are the body of Christ, so why was Jesus having to walk to the back of campus?"), Full of Grace Café opened in 2019 as a multi-faceted vision of food, faith and fellowship—and not in the ways you might attribute to an old Catholic church built in 1905.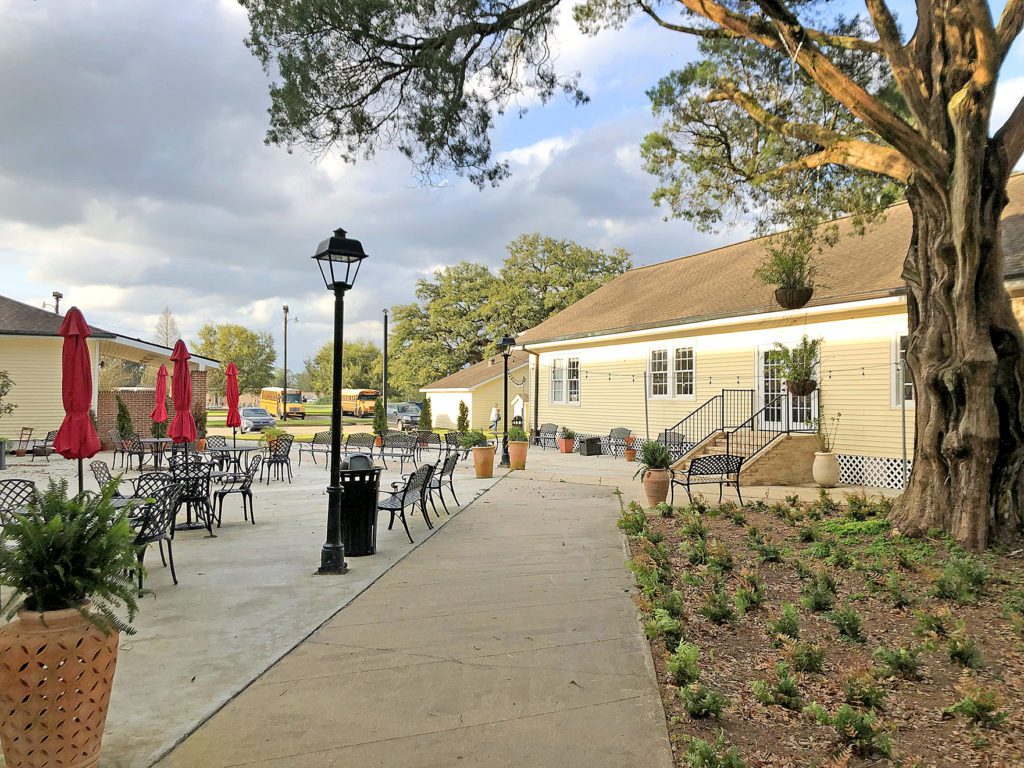 For example, visitors might make their way to the café by walking through the Holy Family Courtyard, an open space surrounded by greenery, accented by string lights and occupied with umbrella-topped cast-iron tables and chairs for chatting the day away. Inside the café itself—a bright, stylish room whose original wood floors revealed themselves during renovations—volunteers may be in the kitchen preparing the hundreds of free meals distributed on Tuesdays and Thursdays, or unloading into freezers the truckloads of food donated from restaurants. Maybe someone waits for her clothes to finish a spin cycle in the free laundry facilities, or listens to the advice of legal counselors and IRS agents, or elicits the services of the nurse operating her ultrasound machine without charge. Maybe someone else will stop by the diaper bank, or receive prescriptions from someone with the St. Vincent de Paul Community Pharmacy, or might even just sip on a cup of coffee with Johnson himself while waiting for a trim at the onsite barber shop. Overhead, amongst other posters of framed scriptures, hang the wistful eyes of the café's Marian matriarchs: Our Lady of Guadalupe, Our Lady of Kibeho, and Our Lady of the Holy Rosary.
If the word Kibeho doesn't exactly ring any bells, or if the Virgin Mary's dark skin in the image looks strange to you, well, that's something else Johnson sees fit for updating.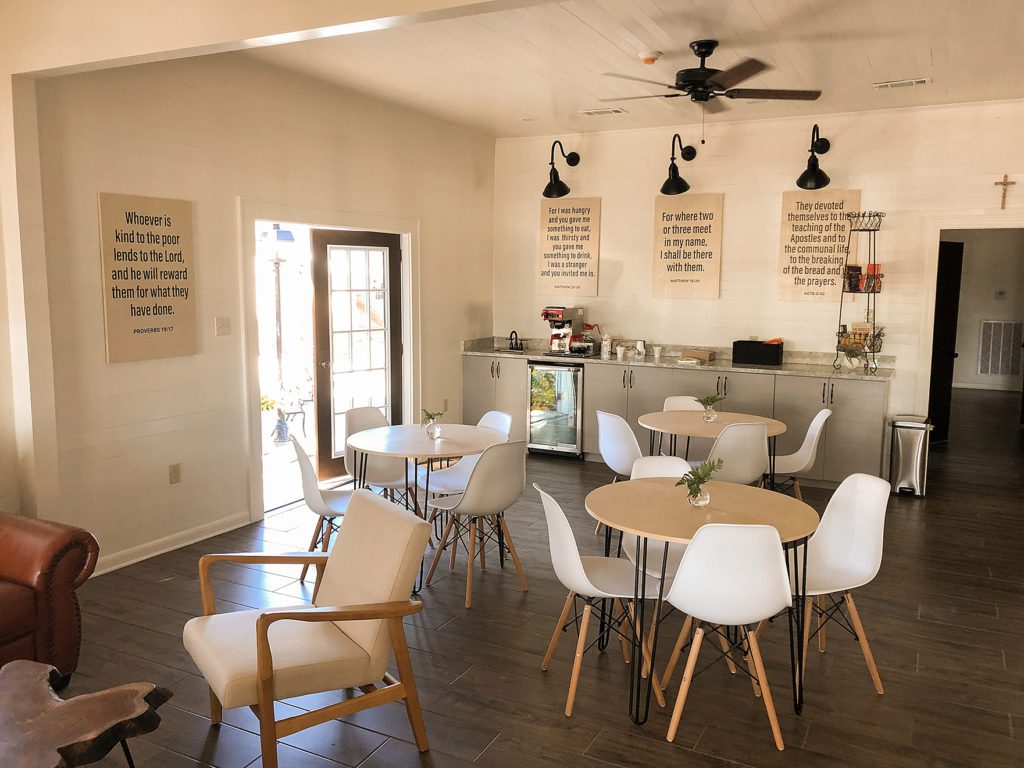 "In the Book of Revelation, John has a vision in which he sees 'people of every race, nation, tribe and tongue' in the kingdom of heaven," says Johnson, who is biracial. "I believe representation is super important, and I want my church to look like heaven. That all starts with members being able to see themselves in the body of Christ."
Take a look inside most Catholic churches, for instance, and the imagery speaks for itself—most of what is depicted as holy is also depicted as white.
"We make sure to showcase images of African saints, Asian saints, Latino saints—saints from all over," says Johnson. "And it's not just racial diversity. It's the young and the old. It's saints who were abused, saints who had mental disorders. If you can look at a person and see that they have a story similar to your own, you can start to ask: How did they stay a Christian after they lost their child, or lost their parents, or were abused? I want everyone to see that, no matter where they come from, they're also welcomed by Jesus, and that they're holy, too."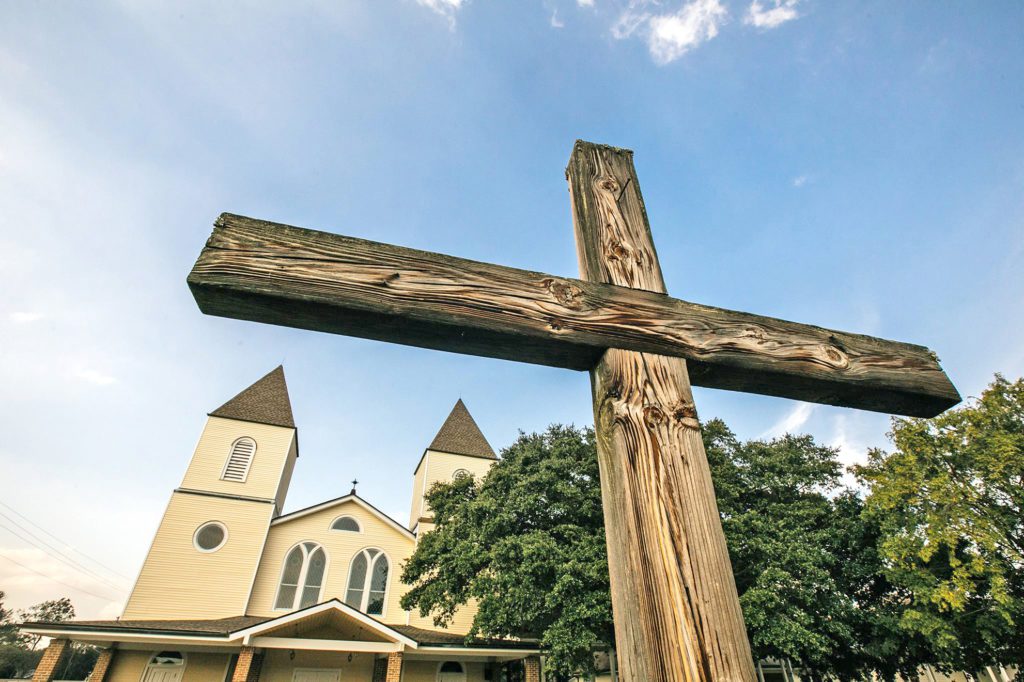 Of course, the act of welcoming looks a bit different these days amidst the continued social distancing measures due to COVID-19. Parishioners who stepped forward in the first place to offer their volunteer services as hairdressers, tax experts, employment specialists and the like haven't been able to gather in larger numbers inside the café. But with the help of donations and income generated from the campus gift shop—which features religious-themed work from local artists—Our Lady of the Holy Rosary still had one more trick up her sleeve. 
"We opened the Holy Rosary Retreat Center in January, and it's been so great," says parish administrator Jenny Morales. "It's a small building with three rooms, but it's perfect during COVID, and for people who want to go on silent retreat or spend one-on-one time with our spiritual director, Wendy Enloe, who's fantastic."
The spiritual growth isn't limited to parishioners, either, or even to practicing Catholics. 
"On Friday nights we have praise and worship, where sometimes one of our ministers will lead, or sometimes a Protestant minister will lead," says Johnson. "Catholic churches, I think, have always been good at the worship, prayer and study aspects of the faith, but I really wanted to increase a sense of true fellowship."
Increased fellowship within the faith, he says, also promotes the desire for increased involvement outside the four walls of the church. "We love to use the café for prep and reflection and talk, but then we love seeing people go into their own neighborhoods and facilitate fellowship in their own communities, just like the apostles," he says. "I never subscribed to the belief that everything is supposed to happen on church campuses."
Even if the time for de-masking and handshaking isn't yet upon us, the table, at least—as the Scriptures say—is being laid for us.
"If we just sit still and collaborate solely with people who look like us or think like us or act like us or vote like us, then our table will only be able to bear so much fruit," says Johnson. "That's why we invite everyone to come, rich and poor. Everyone has a gift to share, and everyone is significant."