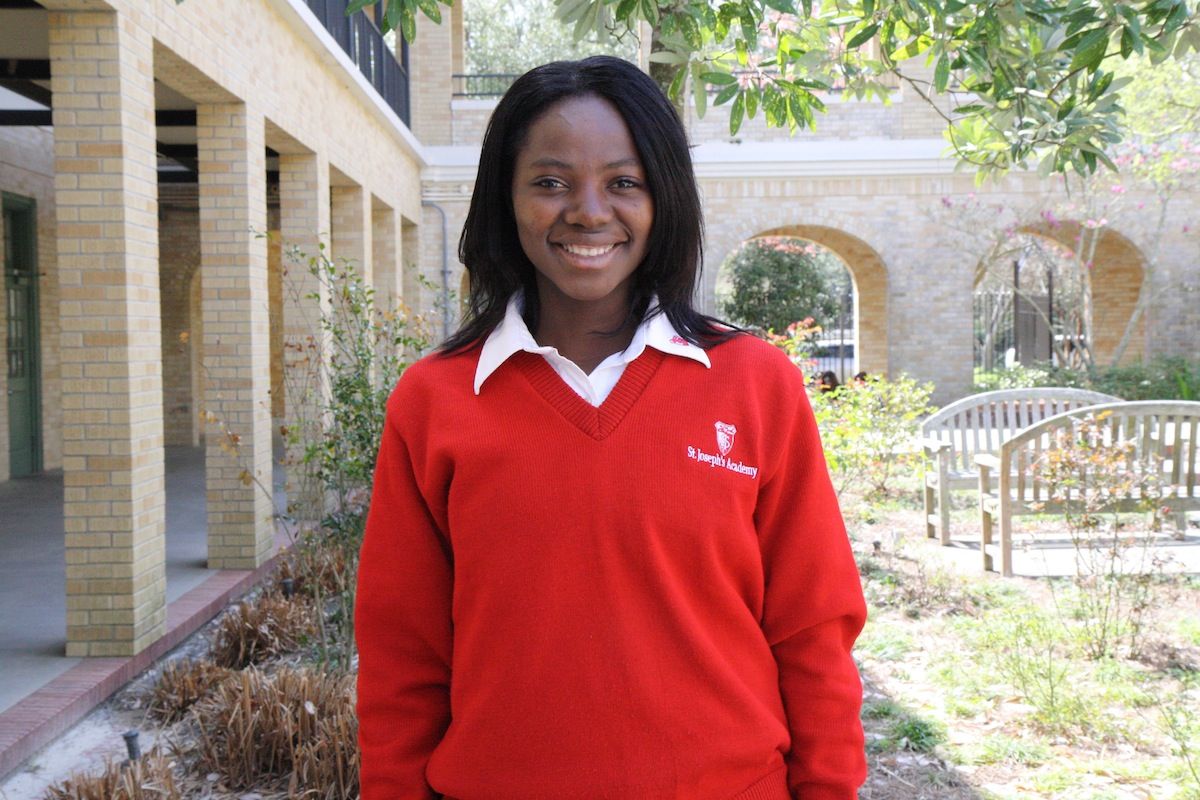 Elizabeth Kasongo is telling her story. This 17-year-old has just finished her junior year at St. Joseph's Academy and is writing an autobiographical account of her family's travails in Africa and the struggle of leaving behind a continent that she loves. Her goal: to pen a moving story that will highlight the true hardships she experienced while painting a beautiful portrait of the environment she still considers home.
"I want people to know the real Africa," says Elizabeth, a gifted student who speaks seven languages. "The photographs that we see of Africa are often so negative. There is hardship there, but there is beauty."For Elizabeth and her family, great hardship began in 1999, when they were forced to escape from their home in Mbuji-Mayi Congo during political unrest. Her grandfather and his wife were murdered. With her parents and siblings, she walked during the night and hid in bushes during the day for the long journey on foot to Zambia. Once in Zambia, they spent two weeks in a prison camp before being released and allowed to live in a refugee camp. The family spent 10 years there.
"When I was 13 years old, four of my brothers became sick and my parents had to stay in the hospital with them," says Elizabeth. "I struggled because not only did I have to keep up with my school work, but I also had to act as a mother figure to my younger siblings."
In 2010, after many incidents threatening basic survival, she, her parents, and her nine brothers and sisters emigrated to the United States. With a perspective seasoned by distance and time, she is writing her story, aiming to get it published and to encourage others.
"I have been through a lot in my 17 years, but it has made me who I am today," she says. "Four years ago, I would have never imagined that I would be in America telling everyone my story."