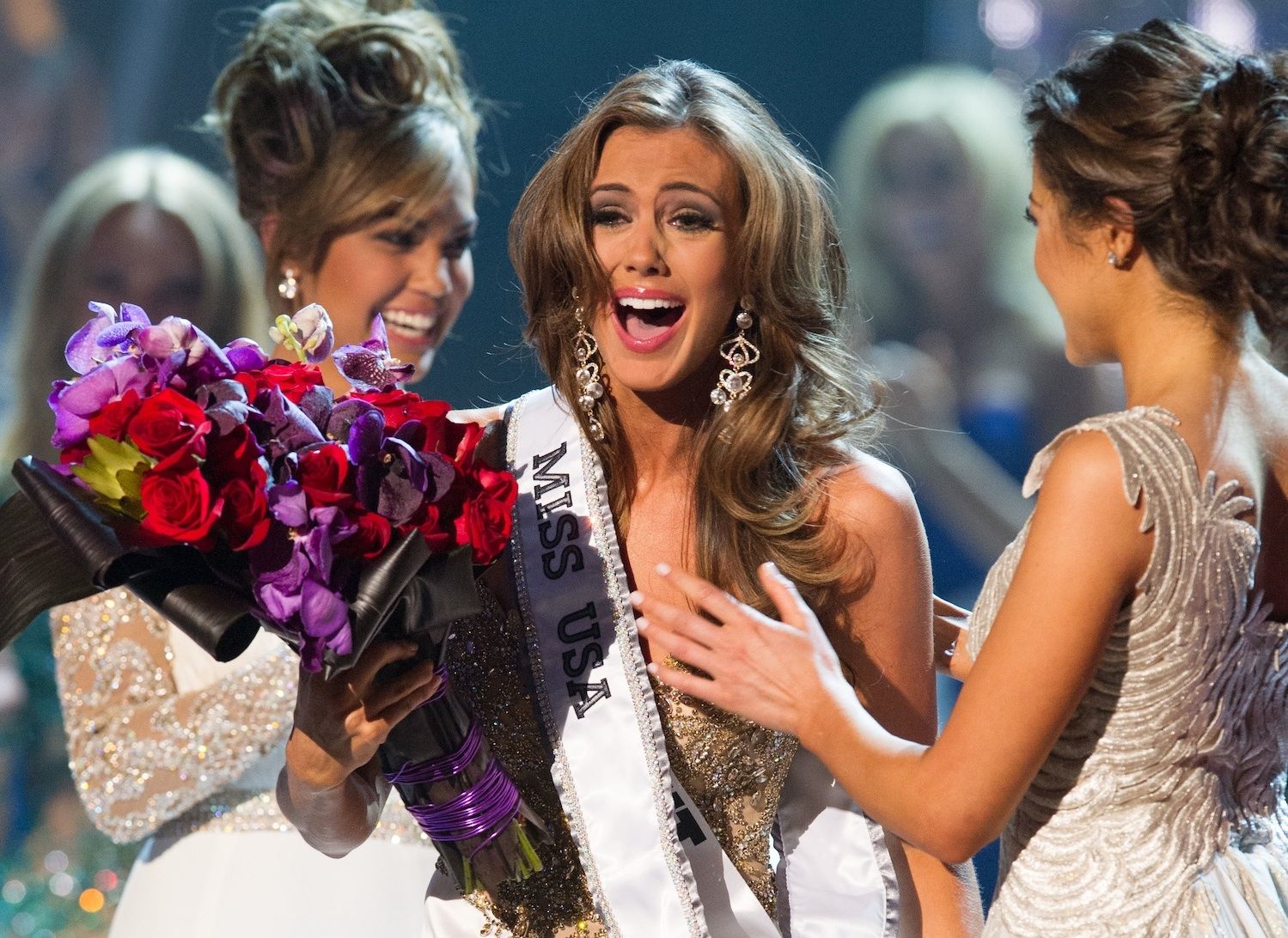 Behind the scenes with Miss USA 2013 Erin Brady and Brittany Guidry, Miss Louisiana USA 2014
Before the ladies vying for the 2014 title of Miss USA  gathered in Baton Rouge, inRegister caught up with Miss USA 2013, Erin Brady
inRegister: What have you learned over the past year, being the titleholder?
Erin: This past year has been a learning experience from the moment I arrived in Las Vegas. I learned so much about myself. I realized how far I could push myself, how to keep a thick skin through all you encounter over the year, and how much of an impact I really do have on so many from all over the world. I couldn't believe how many people watched my journey and really related to some of the things I've experience throughout my life.
inRegister: What is something people might be surprised to know about you?
Erin: Despite the public life I have led over the past year, I am a very private person. I enjoy being around people and having a great time, but at the end of the day, I love to relax by myself and enjoy the peace and quiet.
inRegister: How did you feel when you were first crowned?
Erin: I couldn't believe that I won. It was the most surreal moment of my life. I had a wedding planned, a house, and land in Connecticut and now I was going to be living in NYC for the next year?! I was in a complete state of shock for about a month.
inRegister: Honestly, how much did you prepare for the night of?
Erin: All of the preparation happens in the months beforehand. You have already chosen your wardrobe, gotten in top shape, and feel your absolute best. After preliminaries and the interviews, the final night is out of your hands. From the moment I walked out onto the stage, I knew that there was a shot I could do it, but of course you don't know anything until you are called into the top 15. From that point on, I treated the competition like it was the last time I would ever compete. I put everything on the line and loved every second of the experience.
inRegister: What's the best fashion advice you've ever received?
Erin: The best fashion advice I have received is that it is the confidence you have that makes the outfit. You could be wearing a paper bag, but if you own it everyone's eyes will be immediately glued to you!
inRegister: What's one makeup item you can't go without?
Erin: I love my eyes, so mascara is a must. It's so simple and makes your eyes pop.
inRegister: What do you want viewers to keep in mind while the contestants are on stage Sunday?
Erin: Keep in mind that every girl is beautiful in her own way. They have made it this far and worked so hard, so cheer everyone on. The nerves and anxiety are unlike anything I ever experienced and I think it takes a very special person to put herself on that stage. For some of the girls, this has been a dream of theirs for years, so do your best to make each girl feel beautiful.
Thanks so much for sharing, Erin!
---
We asked Miss Louisiana USA 2014, Brittany Guidry, to tell us a little about what what she has experienced in the lead-up to the competition Sunday. Check out what she had to say and some photos from the events below!
Brittany: So far I'm feeling great! The anticipation is killing me for finals. As a state titleholder, this is what we've focused on from the moment we were crowned in our home state to the actual day of Miss USA finals.
We haven't had much time for sleep with our early mornings and late nights, but the excitement of it all keeps us running. A normal day for us is breakfast at 7 a.m., then we head straight to an event, get back for lunch and then one or two more events. After all of that it's time for dinner and we are headed off to another event or rehearsal! The days are busy, but I'm enjoying every second of it.
Last week the other contestants and I went to several events: High Tea at Houmas House, tea at the Governor's Mansion with the first lady and Miss USA, several cooking classes; and we had the chance to go to the women's and children's hospitals as well as spend time with Best Buddies! It has been so much fun teaching the other contestants about Louisiana but also learning more about Louisiana with them.
This has truly been an unforgettable experience. Since day one of my arrival in Baton Rouge, I've just tried to be present in every moment and take everything in. Some of the girls I've spent the most time with here are Miss Florida USA, Miss Alaska USA, and of course my roommate, Miss Alabama USA (we've had to put our football rivalries aside!). Overall, this has truly been a dream, and I am so thankful to have this opportunity.
Thanks Brittany! Tune in Sunday at 7 p.m. on NBC to see if Miss Louisiana USA brings home the crown.