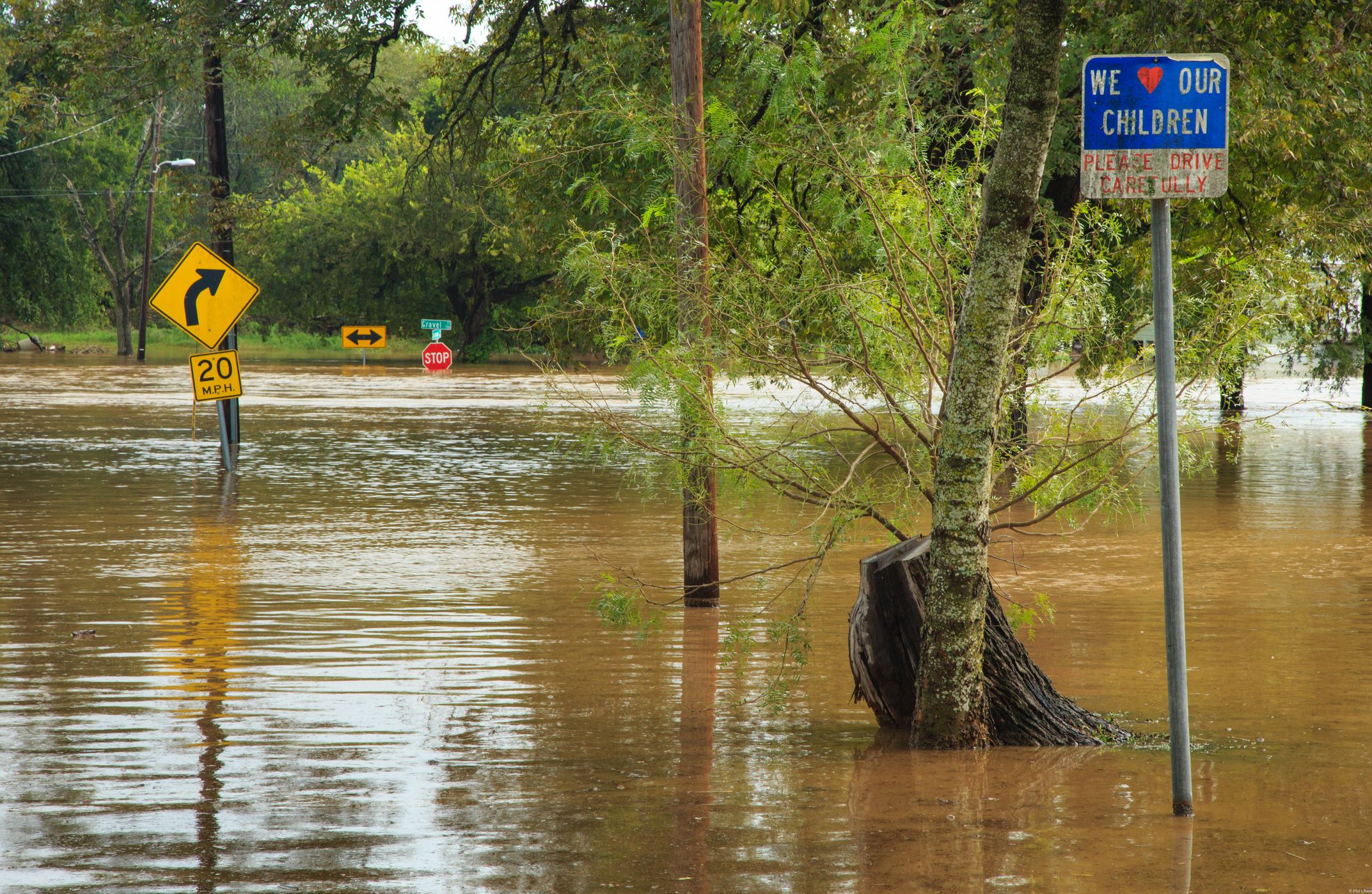 Hurricane Harvey: Lend a helping hand
Hurricane Harvey has been wreaking havoc in Houston and other Texas coastal towns for the past week. It dropped over 50 inches of rain on already sodden Texas. In the wake of the disaster, emergency responders have conducted more than 3,000 emergency rescues, and tens of thousands of people have been displaced from their homes. As if that isn't enough, most forecasts are predicting that more rain will be dumped in the area over the coming days.
Baton Rouge knows about the devastating effects of hurricanes and flooding. It seems ironic that such a devastating natural disaster would occur so close to the first anniversary of our own natural disaster. Back then, our neighbors in Texas were all too willing to lend a helping hand. If you feel the spirit of giving, or just feel the need to return the generosity, there are plenty of opportunities.
---
The Salvation Army is dedicated to helping those affected by Hurricane Harvey. You can visit its website to give a monetary donation via credit card. You can also mail checks to its main office in Georgia. The address is: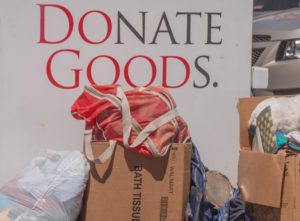 The Salvation Army
PO BOX 1959
Atlanta, GA 30301 
Specify "Hurricane Harvey" in the "for" line of the check to ensure that your donation is used to aid in Hurricane Harvey relief efforts.
---
Samaritan's Purse is organizing volunteers and donations for victims affected by Hurricane Harvey. Monetary donations are being accepted through its website. You can also sign up to volunteer, either for the day or as part of an extended stay, through its volunteer network page. Volunteers with medical training are especially needed, but anyone able to help is welcomed.
---
Members of south Louisiana's own Cajun Navy are setting sail to help victims affected by Hurricane Harvey. You can aid its efforts by donating to the organization's PayPal account. If you have a boat of your own that could be used in localized search-and-rescue efforts, follow the Cajun Navy Facebook page for updates on mobilization sites.
---
New Orleans-based brand Fleurty Girl is selling special "Hou Dat" t-shirts. Proceeds from the shirt's sales will be donated to Feeding Texas, an organization that supports food banks in the areas affected by the disaster. You can purchase the shirts through Fleurty Girl's website, fleurtygirl.net. In addition, The Market at Magazine and Sixth in New Orleans has partnered with the NOLA T-Shirt of the Month Club to offer its "HoUSton / Nola Cares" shirt, available here. Proceeds from this shirt's sales support the Cajun Navy.
---
The United Methodist Committee of Relief is collecting mucking kits to send to home and business owners in Texas coastal areas. These mucking kits contain supplies necessary to clean and sanitize structures affected by flooding. The committee has a page explaining all of the items in the mucking kits. You can send finished kits to its depot in Baldwin:
UMCOR Sager Brown Depot 
P.O. Box 850 
131 Sager Brown Rd. 
Baldwin, LA 70514-0850 
You can also make a monetary donation, which the committee will use to purchase supplies for kits, through its website.
---
The locally based Baton Rouge Emergency Aid Coalition is seeking monetary and physical item donations to aid in its ongoing efforts to help Hurricane Harvey victims. You can make a monetary donation through its website. You can also shop its Amazon wish list and have items sent to: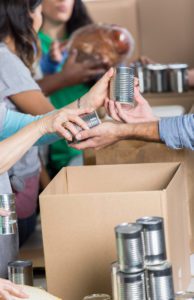 Broadmoor United Methodist Church 
10230 Mollylea Dr.
Baton Rouge, LA 70815
All items will be driven to St. Luke's UMC in Houston, where they will be distributed to needy families.
---
Tyler & Possa and the Louisiana Educational Advancement Program are partnering to get items to needy families in Houston. They are seeking donations of cases of water, non-perishable food, toiletries, first-aid kits, underwear, socks and shoes. Donations can be dropped off at one of three locations:
Tyler & Possa, APLC         
3225 Broussard St.
Beacon Light Baptist Church
7513 Prescott Rd. 
Bumble Lane 
7450 Jefferson Hwy., Ste. #350 
---
The Louisiana SPCA is in the process of moving adoptable pets out of south Louisiana shelters, in order to make room for animals likely to be displaced by Hurricane Harvey. The organization is asking for donations to cover the cost of transporting these animals to shelters in Georgia and other neighboring states. Donations will also be used to house and care for animals that will inevitably be taken in as Hurricane Harvey rescue efforts continue. Also, if you have experience handling sick, scared or injured animals, the SPCA could use your help. You can sign up to volunteer on this page.