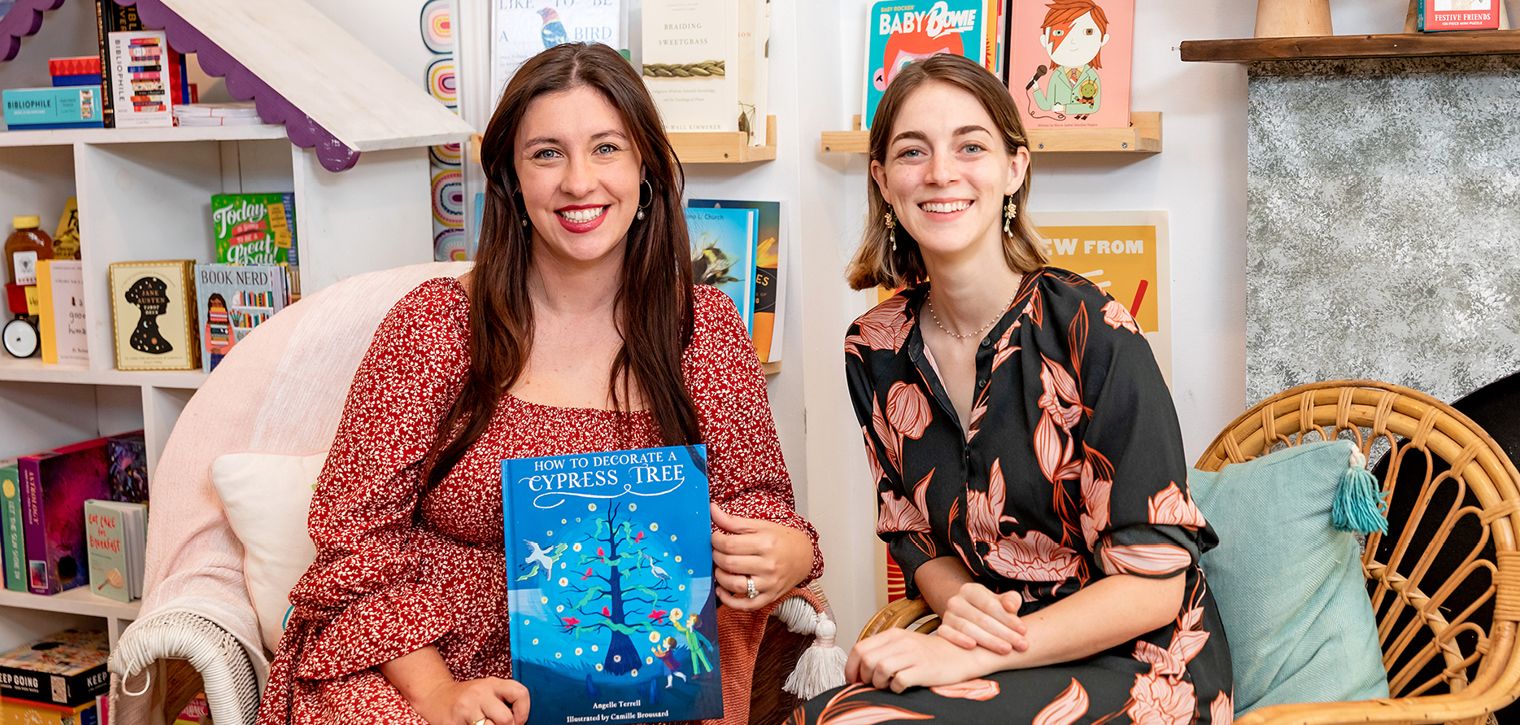 Family is at the heart of a new Christmas children's book by a local author
---
Once a precocious bookworm scribbling memories into journals, Angelle Terrell savored days spent at her grandparents' Lafayette house as one might savor a glimpse into fairyland. Her love for family and regional culture eventually led to dual careers as a portrait photographer and St. Joseph's Academy history teacher. But the urge to put out her own stories never left, and once her children, now ages 4 and 2, entered the picture, she knew the time had come. Now, a bit of that Cajun country magic lives on in her debut children's book, How to Decorate a Cypress Tree. 
"I grew up in such a tight-knit Cajun family in Acadiana, so the places in the book are real places, or else settings that I had always imagined as a kid," says Terrell, whose story follows siblings MaLou and Rodney as they endeavor to obtain a decorated Christmas tree—no matter how unconventional—during a winter of financial hardship. "There are a lot of wonderful Christmas books set in Louisiana, but I wanted something that reflected a particular message we share all the time in our house: that the most important things aren't things. I wanted to write something that would pay homage to the importance of family and the beauty of south Louisiana."
That focus on family paid off in more ways than one, given that Terrell was able to enlist her own cousin, Lafayette-based artist and animator Camille Broussard, to create the story's endearing illustrations. 

"I was inspired by classic Southern characters like Clovis Crawfish," says Broussard, who shared sketches with Terrell over Zoom during the book's beginnings at the start of the COVID-19 pandemic. "I just loved the idea of a local book having a traditional, timeless feel, especially since it's based on our own family."
With a book signing at Red Stick Reads coming up on December 11, Terrell plans to end the year as she began it—telling the stories she loves. Only this time, she'll be doing it from her new perch as a published author, with new projects already underway. 
"I feel like this was kind of meant to be," says Terrell. "Camille knows my heart. And I'm just really, really lucky that we were able to work together to make this happen."