To have and to hold: 70 years after tying the knot, the Faulkners still act like newlyweds
February is, traditionally, a month dedicated to love and friendship. February 14 is the kind of day you can get mushy about and not feel silly. It's 24 hours of romance and roses … or all of a sudden remembering you forgot the day totally. For the unromantic, it can still be a fun day and month by smiling at all the floral arrangements sitting on desks of recipients in your office and trying to discover who sent them.
The special day started because Rome's emperor Claudius put the priest St. Valentine in prison. Valentine was doomed to die on February 14, 268 A.D. The prison guard's daughter was allowed to stop by and cheer him up while he was in prison. The tale states that on the day the priest died, he left his friend a note thanking her for the friendship and loyalty and signed it, 'Love from your Valentine.'  That note is credited with starting the whole thing!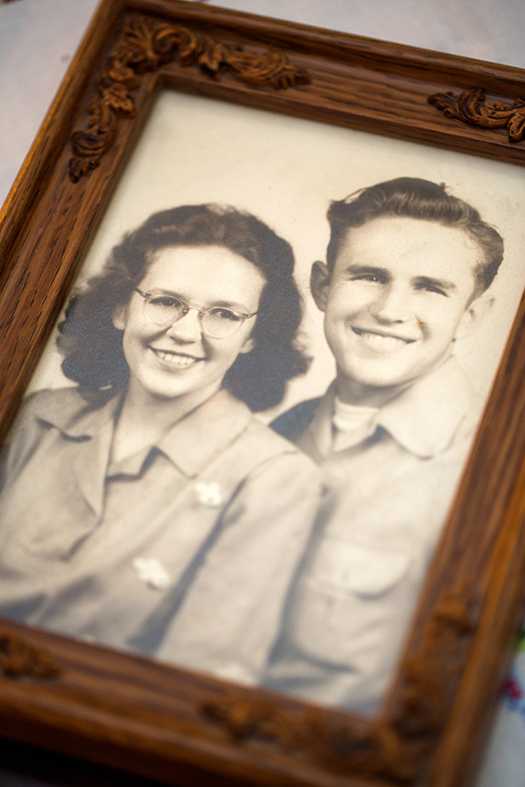 But it's really love that continues the emotion that can last, so far, for 70 years for Mary and Macon "Duke" Faulkner. The still-active couple is known through the halls of St. James Place for holding hands wherever they go.
What does love mean to this couple? Mary answers immediately. "Total devotion, caring, and concern," she says. "Sometimes it's 50/50, sometimes 90/10. Always being aware of being loved and loving beyond oneself. When we hold hands, I still feel loved and protected."
The couple met in high school in Arkansas and discovered love at first sight but had to wait for their 18th birthdays to tie the knot. "After 70 years of marriage, our memories are really not that great, but our wedding on September 2, 1946, is a great memory," says Mary. "It was in a small church, in a small village, with a small crowd. Our parents were apprehensive but gave their consent and loved us enough to accept our decision."
After their wedding, the young couple went to St. Louis, where both worked at menial jobs. Duke was drafted into the U.S. Army for service in the Korean War in 1952. Mary returned to Arkansas to go to college. Knowing education was the route to a better life, both Mary and Duke decided that he should go to college, and with the help of the GI Bill and Mary working, he did. Duke earned his bachelor's degree from Arkansas State University in Jonesboro in three years, and then he was on to LSU for his master's in agriculture engineering and later to a new job at the LSU Rice Experiment Station in Crowley.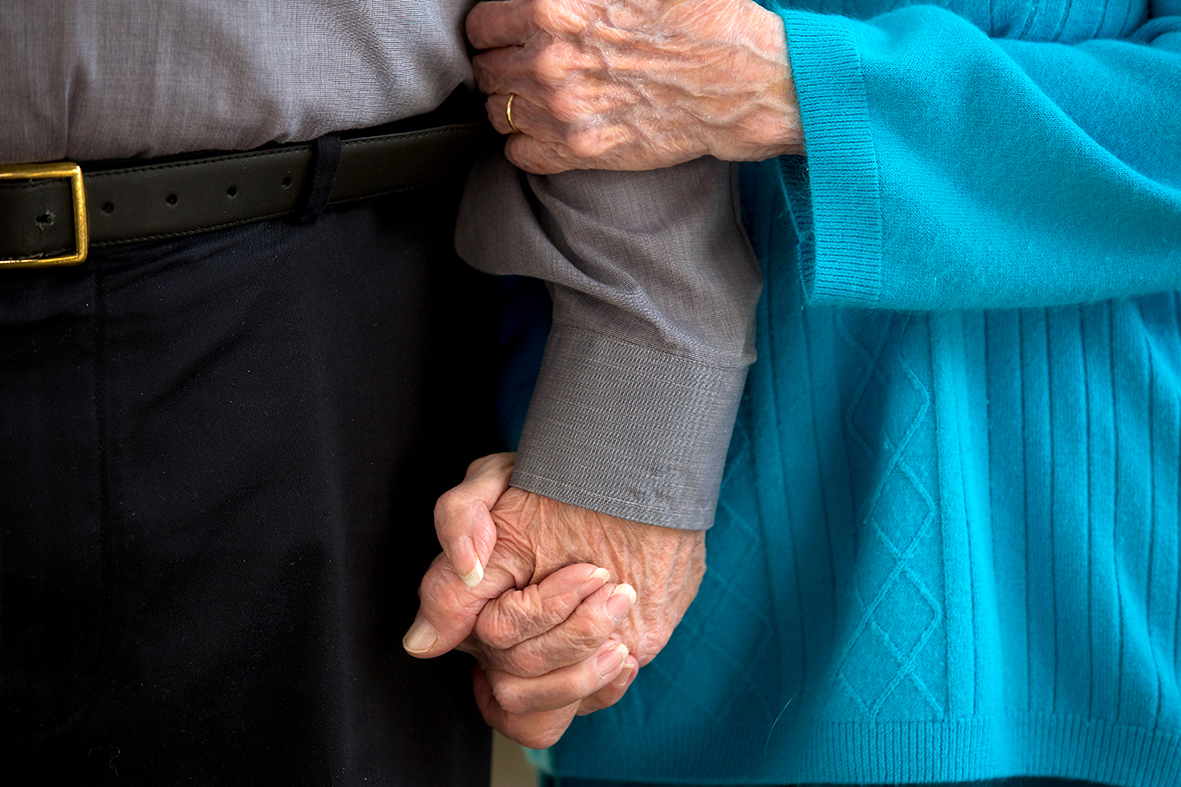 During the course of his career, Duke did consulting work for the Ford Foundation, Rockefeller Foundation, World Health Organization, World Bank, United Nations and others. After 30 years, Duke retired from LSU and became a volunteer for several nonprofit organizations.
When queried as to any advice for soon-to-be young married couples, they say making a marriage work involves more than getting accustomed to the cap on the toothpaste tube, not hanging up clothes, or drinking soup out of the wrong side of the spoon.
"The most important thing is commitment. Commitment is everything," stresses Mary. "Consideration of each other's needs and wants, and knowing the difference. You both must enjoy the same things and meet each other halfway. Remember to look at each other often and be aware of the other's presence all times."