Healthy heart, happy heart: Local woman's wellness journey featured in 'Woman's Day'
After an unexpected stroke at the age of 33, Baton Rouge educator Christina Kelly looked at her three girls and decided that from that point on she would make her health a top priority. As Heart Health Month comes to a close, inRegister celebrates Kelly's remarkable feat of losing 37 pounds in just eight months as one of five participants nationwide in the 2017 Woman's Day "Live Longer & Stronger" challenge.
"I wanted something that would help me to change my lifestyle, that would have a long term effect on my life," Kelly tells inRegister.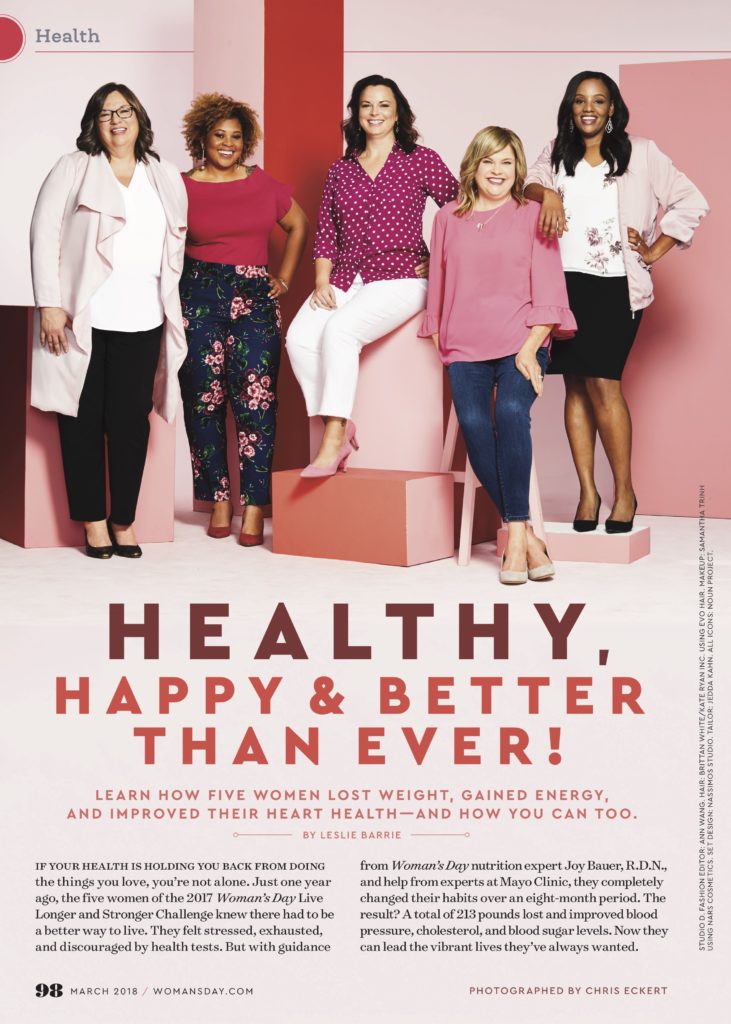 Kelly made key changes in her daily routine under the guidance of Woman's Day nutrition expert Joy Bauer, R.D.N. and experts at Mayo Clinic. "The support system was key," says Kelly of the bi-weekly conference calls with Woman's Day and constant availability of her health coach.
She also credits her success to the hard work of her husband, who prepared healthy meals at home for her daily. "We began eating more healthy foods, but we really began to eat a greater variety of foods," she says. "We added vegetables to our diets that we didn't normally eat."
One major component of the program for Kelly was daily journaling of her progress. "Looking at it on paper, I could trace where I had come from and where I was now," she says. "It was such a great tool for reflection."
Kelly says that the intentional, healthier choices she's made have resulted in healthy blood pressure and cholesterol levels and a kiss goodbye to her frequent migraines. The best part of it all though, she says, is her newfound energy and ability to play with her daughters.
In addition to being featured in the March issue of Woman's Day for her accomplishments, Kelly was also invited to attend the Woman's Day 15th annual Red Dress Awards in New York City on February 6. The Red Dress Awards honor individuals nationwide who contribute to the efforts of cardiovascular health in both men and women.
Today Kelly, at five months pregnant, remains committed to the life changes she made during those eight months, enjoying healthy meals from her hubby and exercising at least three times a week. To women who are trying to make healthy and sometimes difficult changes in their lives, Kelly advises, "Try your best to remain consistent. Don't give up. It is possible, even when you have a million other things to do. Stick with it, and focus on yourself for a change!"
Read the Woman's Day feature on Christina Kelly and the other four participants of the "Live Longer and Stronger Challenge" here.