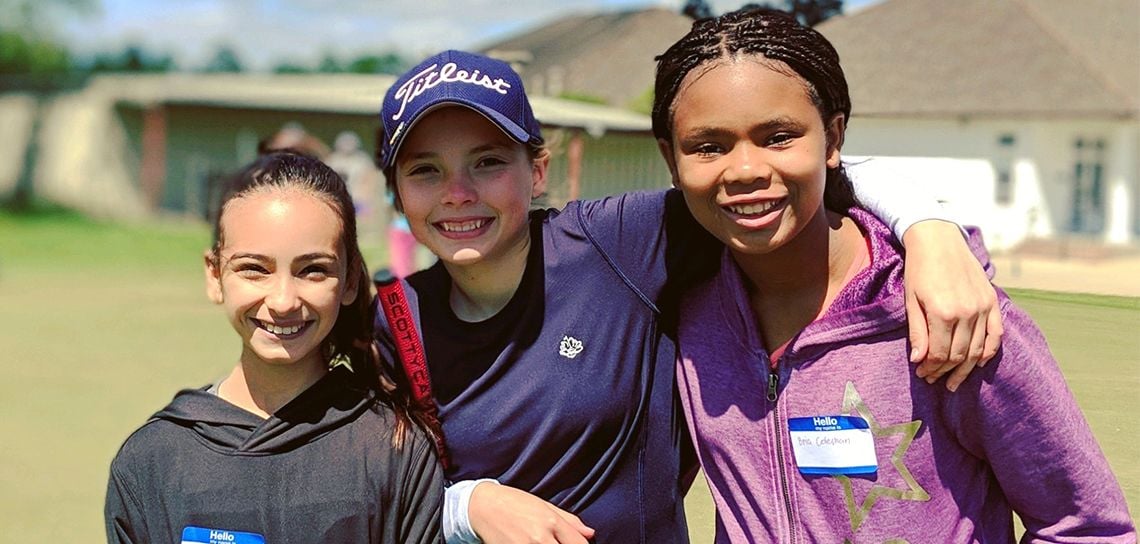 Growing the game: Twelve-year-old Sophia Macias brings girl power to the local golf scene
---
During one of her daily practices on the Greystone Golf & Country Club course, the bright red petals of an oxblood lily catch the eye of 12-year-old golfer Sophia Macias as she's setting up for her next shot. An avid gardener, Macias makes a mental note to return to the spot and take a bulb for replanting in her home garden.
Months later, alongside beds of basil, lavender and a few tomato plants, the single bulb has blossomed into a network of plants throughout her backyard, spreading their reach far beyond the original plot set out for them. Macias has had a similar impact on the local golf scene.
"When I first went out to play, I asked my dad, 'Why aren't there other girls?'" she says of her start in the sport six years ago. "I decided I wanted to grow the game by inspiring other girls to give it a try."
Starting by bringing friends out to the course with her, Macias' efforts have culminated in the 2018 creation of No Worries Just Birdies, a nonprofit run by the entire Macias family that began by hosting free golf clinics for girls and has since expanded its mission.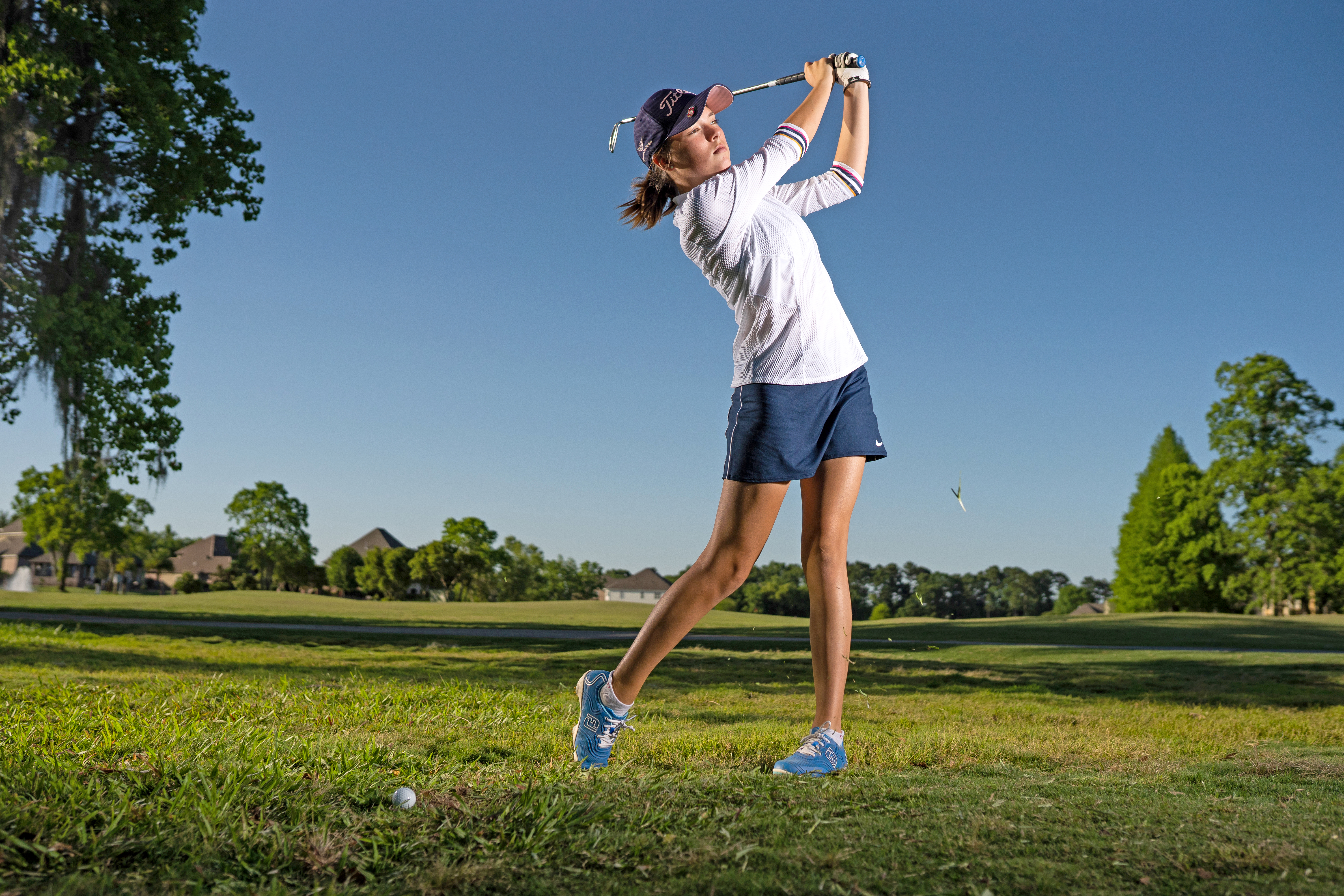 "The way we see it, we have this great opportunity to give back to our local community," explains Sophia's father James. "We've done things like refurbish a playground to make it more handicapped accessible, and we were even able to raise $20,000 to put an air conditioner in the Live Oak Middle School gym."
And while these initiatives don't deal directly with golf, according to James the core of the sport is community, and that's what these projects serve to enhance. Often golf exists in a bubble, with less interest due to a lack of school teams or accessibility to courses. By reaching out and working within the local environment, Macias and the entire No Worries Just Birdies team are working to make golf more approachable for new players.
"As golf is growing, the female aspect is too," says James. "There are so many resources like college scholarships that don't get used. The most important thing is creating a space for girls to get out there and know they can play and there are people out there that will support them."
Macias says she used to see only one or two other girls playing during her afternoons at the course, but these days she says there are now up to 10 who frequently practice and compete locally. More girls are also heading to competitions across the nation, like the FCG Callaway World Junior Golf Championship in California that Macias is set to compete in this July.
"Sophia has a work ethic that I can't explain," her father says, recounting the many awards and championships she has won across the national junior golf scene. "It inspires me as a dad."
Prior to COVID, Macias was playing on Episcopal's high school golf team with an undefeated record, despite being only in seventh grade. And while she has big dreams of one day playing at Stanford or Duke while also pursuing her passion for botany, right now she is content to attract more local kids to the game by leading by example.
"Last year was the first women's amateur tournament at Augusta. That was such a huge step, and I remember it not being possible when I started," Macias says. "That's where I'm hoping to be one day, but I'm just excited to play and to bring more girls into the game that I love."