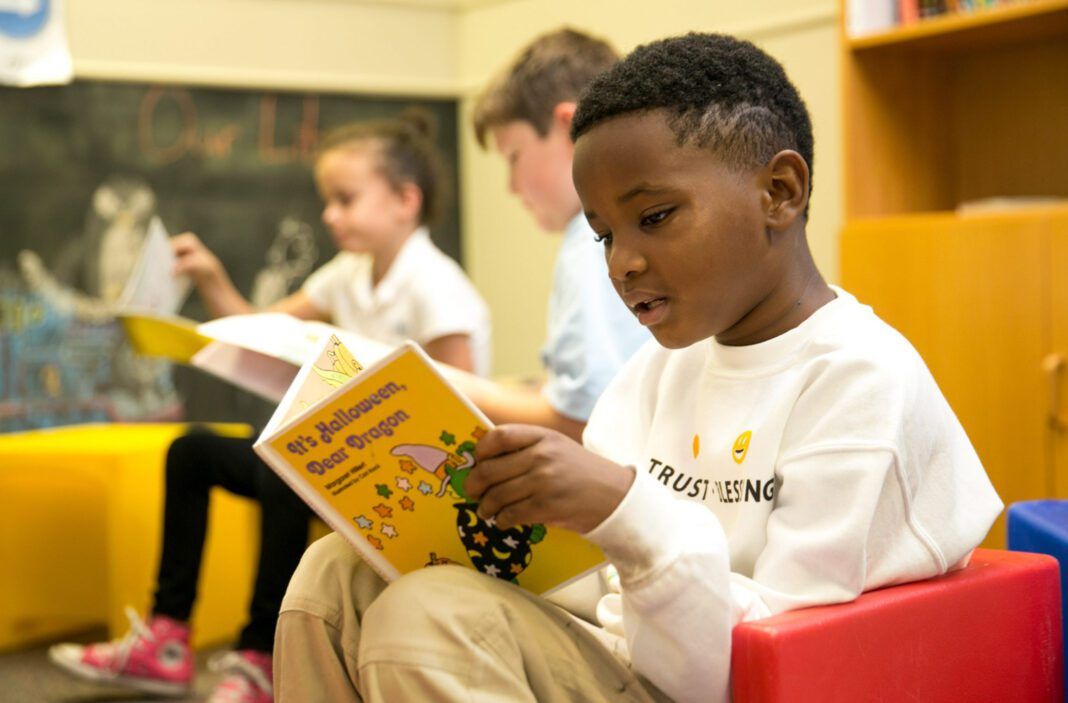 St. Lillian Academy and Greater Baton Rouge Hope Academy are joining forces to offer more opportunities to local children
---
If you walk into the computer lab at Greater Baton Rouge Hope Academy, you will find elementary school students learning how to use Adobe software to create nearly anything they can imagine, along with coding classes and a 3D printer for special projects. It's unique that children their age are learning to use programs most people don't see until college, but these children and the two schools that enroll them are unique in their own right.
St. Lillian Academy and Hope Academy both educate students who have communication and learning challenges, such as Down syndrome, autism, attention-deficit/hyperactivity disorder, plus students who are simply seeking more one-on-one attention. Because of their many similarities, the academies are coming together under the St. Lillian name to provide ample resources to children in the Baton Rouge area.
"There's an electricity in the air," Celeste Goodwin, campus support and school counselor at Hope Academy says. "It's brought a breath of fresh air to our campuses, and it's given everyone something to look forward to."
Although they're currently running parallel programs on two campuses, they have set many goals for their first five-year plan, including working to be on the same campus by August 2024.
Goodwin and Elissa McKenzie, the head of school at St. Lillian, both agree that the main goal is to have their students prepared for a job or higher education once they graduate.
"Because our students are unique learners, we offer to continue education through the age of 21," Goodwin says. "Three of our former students are starting the LIFE Program at the University of Louisiana at Lafayette. LIFE stands for 'learning is for everyone.' They get the opportunity to live in the dorm, attend classes, go to football games and take part in other activities that other college students get to do. It's so special to see our students flourishing after leaving our care."
One of the main advantages to the two institutions joining forces is the increased access to resources.
"We'll become a one-stop shop for students through our partnerships with Excellence in Speech Pathology, which provides speech therapy, occupational therapy and physical therapy, and Touchstone which provides ABA intervention," McKenzie says, "We also participate in community outreach programs so our older students can see what sparks their interest in the working world."
Moving forward, the partnership is just the start of a relationship that Hope Academy and St. Lillian hope will flourish in a way that allows their students and families to get the best access to not just education, but a loving and caring community dedicated to seeing them succeed in school and in life.
"We'll always work towards the children when creating our plan for the future, rather than making them fit into our plan," Goodwin explains. "Once we're done, we'll have a campus unlike any other in Baton Rouge. Because we understand the diverse needs of our students and their parents, we know that having everything in one place is ideal."