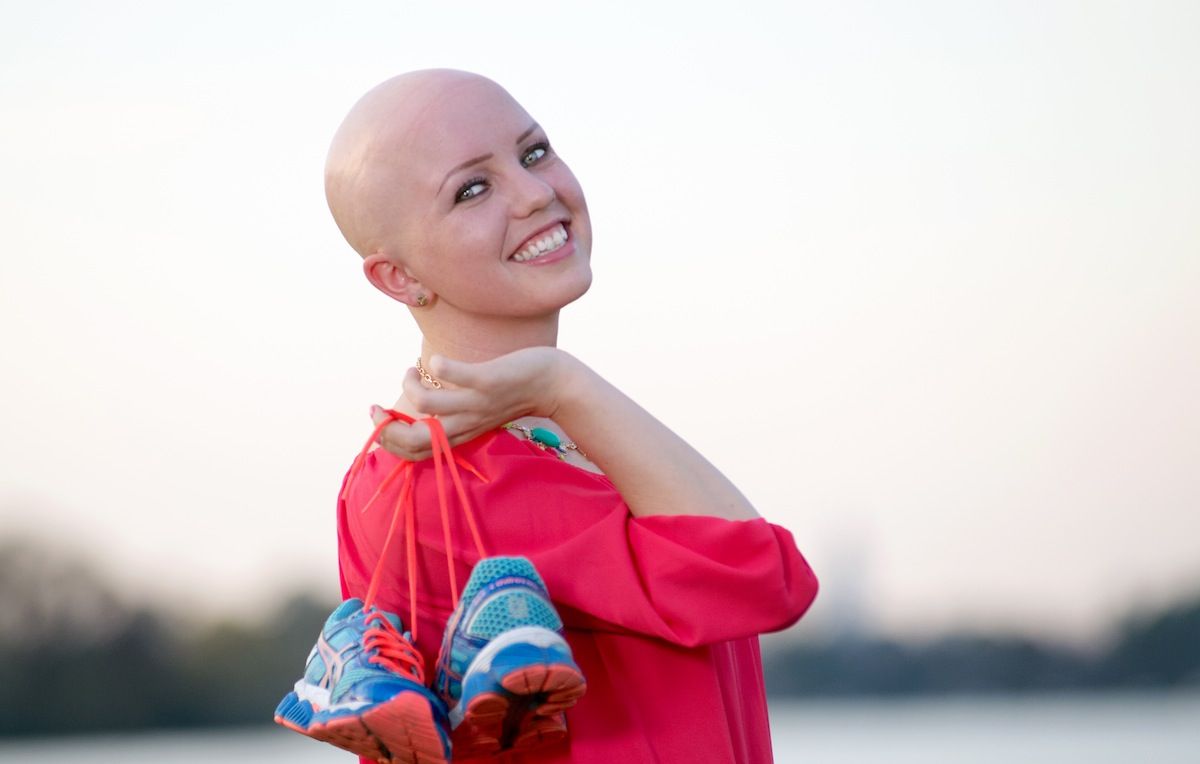 From hair loss to human trafficking, this young social advocate digs deep while championing meaningful causes
Abby TerHaar, 20
Texas Christian University
Human trafficking and poverty activist
Abby TerHaar just keeps running. The former All-State cross-country athlete may have hung up her competitive sneakers, but she still chases the dream of improving lives. It's a race she began when she was very young, and this tireless activist refuses to slow down now.
"At the age of six, I lost all of my hair over a span of three weeks due to alopecia areata," Abby says, explaining the impetus for her first volunteer efforts. "At the age of eight, I began lobbying on Capitol Hill for increased funding from the National Institutes of Health for alopecia areata research."
Meanwhile, her parents created a golf tournament to raise awareness of the disease. When Abby became an avid runner in middle school, she and her family launched the Tortoise and Hair 5K, bringing together alopecia sufferers and their families with others in the community. But Abby didn't stop there.
"It all began with alopecia areata. But as I got older, I saw problems that faced society that were deeper than losing one's hair," she says. She maintained her connection with her first cause but began branching out, first by selling jewelry made by Ugandan women in order to help them start their own businesses and then, as a senior at Episcopal High School, by co-organizing a fundraising project to help build a school in Cambodia for children at risk of falling prey to human trafficking. Both were stunning successes; her BeadforLife parties for the Ugandan women raised more than $10,000 in two years, while the Cambodia school fundraiser generated more than double that amount.
Taking on a full course load at Texas Christian University didn't cause Abby to curb her volunteer impulses. Continuing her focus on human trafficking, she participated in the development of a mobile app that would help both first responders and victims in Indonesia. Her passion brought her closer to home last summer, when as a legislative intern in Senator Mary Landrieu's Washington, D.C., office, she researched and worked to help prevent trafficking among the foster-care population. She also volunteers with the ONE Campaign, a poverty reduction project founded by Bono, and she returned to D.C. in February to speak to Louisiana legislators on behalf of the Electrify Africa Act, which encourages investment in African electrical infrastructure.
Abby's hard work has not gone unnoticed. She was recently named a finalist for the prestigious Harry S. Truman Scholarship, which recognizes college juniors on the basis of their academic and leadership accomplishments and their likelihood of becoming public-service leaders. Next, she plans to spend a semester studying in Senegal, and then still finish college a semester early.
No matter where her career takes her, helping others will always be, as Abby puts it, a personal calling. "This may sound harsh," she says, "but I don't really think there are many valid excuses for not giving back."
The thing that excites me most about my charitable work is when tangible change takes place.
If I could wave a magic wand and change the world, I would give all children loving families.
I wish other kids realized that there is a big world around them, greater than themselves.
If someone tells me I'm too young to make a difference, I say age is just an excuse.
If I could have any career, I would be policy counsel for a trafficking or foster care organization.
My greatest strength is forming connections with strangers.
I am happiest when I'm having a meaningful conversation free from distractions.