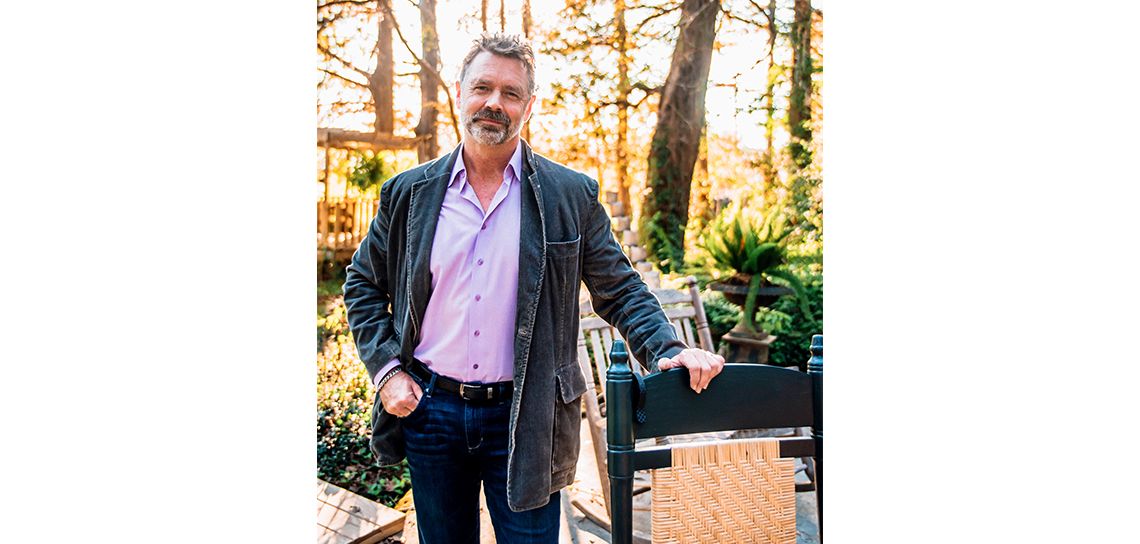 A good ole Christmas: There's no place like Holden for the Holidays for actor and musician John Schneider
---
It's hard to believe that when I first met John Schneider, he was a young heartthrob barely out of his teens and starring in TV's The Dukes Of Hazzard. The handsome actor, 57, now wears the hats of director, musician, composer, businessman—and Louisianan.
Born in New York, Schneider lived in Atlanta when he was young, then moved to Hollywood, but his home now is the small town of Holden, just 35 miles east of Baton Rouge. "The biggest difference between the two places is traffic!" he says in reflecting on his California days versus the present. "The other difference is that everyone in Holden seems to be happy with their jobs, their lives and their pastimes. In Hollywood, everyone seems to be fully engaged in the process of doing something else somewhere else with someone else."
Schneider's current show-business activities include making movies such as his latest, 4:GO; starring in the TV hit The Haves and the Have Nots; creating popular merchandise for fans; and performing and recording music. This time of year, he has his own treasury of recordings to play to get into the Christmas spirit. "I love singing with my buddy Tom Wopat [the other 'Duke'], especially around Christmas, since we have a rather fantastic Christmas album that is available on iTunes called I'll Be Home for Christmas," he says. "About 12 years ago, I did an acoustic album for Christmas, and back in 1980 I did one for CBS Records called White Christmas."
Music is more important now than ever to Schneider. "I'm recording 52 songs and filming each one for an Internet show we will distribute through our own site, johnschneiderstudios.com," he says. "I'm recording in Nashville with the top writers and musicians in the world."
Since John's home is now south Louisiana, it's only natural that some of his holiday traditions have evolved a bit. "An old tradition is turkey and cranberry sauce," he says. "A new tradition from Louisiana is something called coon-ass spaghetti. Part of the recipe for it includes meatballs, and apparently my idea of how big a meatball is and my producer-partner Alicia Allain's grandparents' idea of how big a meatball is are entirely different. Remember, I come from New York originally, where there are lots of Italians. It seems that New York Italians pride themselves on large meatballs, while Louisiana Italians pride themselves on the smaller ones. Personally I love the way they taste regardless of their size."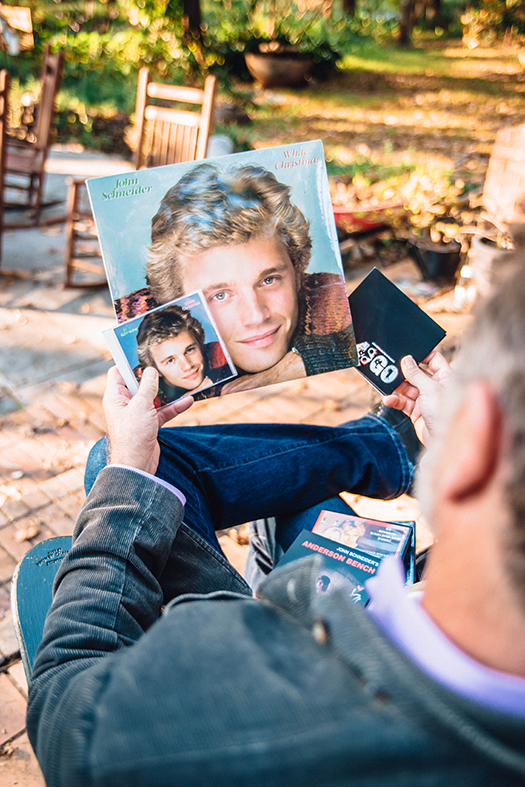 Christmas shopping is also different these days for Schneider, who has three grown children. "I'm afraid I have fallen into the habits of our current generation and do most of my Christmas shopping online," he says. "When the kids were small back in Los Angeles, of course Christmas morning was all about them. Now that they're grown and off on their own, it is more about wonderful cups of Community Coffee, doughnuts from Port Allen Bakery, and coming into the living room wearing pajamas and not having to change out of them all day."
The holiday season is hectic for most of us, and Schneider faces his own challenges. His home and studios, located in Holden near the banks of the Tickfaw River, are still recovering from the 2016 floods. Schneider recently directed two films, Smothered and Like Son, that were shot at the studio.
"Being flooded out was a terrible thing here, but in the long run I think it actually made the place better," he says. "All of our sets and wardrobe and lights and equipment are now four to six feet up off the ground, and I do believe we are far more prepared should anything like that occur in the future."
Since 2013, Louisiana and John Schneider have been a team, and that's never more evident than during the wintertime. "There's something about the people, state and … air that makes me relax, be creative and live better," he says. "I honestly have never seen anything more beautiful than frost on the bayou. The majesty of Louisiana all year is breathtaking, but during the Christmas holidays I honestly cannot imagine a more beautiful place on the planet. From its landscape to its foliage to its people, Louisiana has won my heart and soul not only during the Christmas holidays but throughout the year."
Taris Savell is a former Pensacola radio and TV journalist now residing in Baton Rouge.