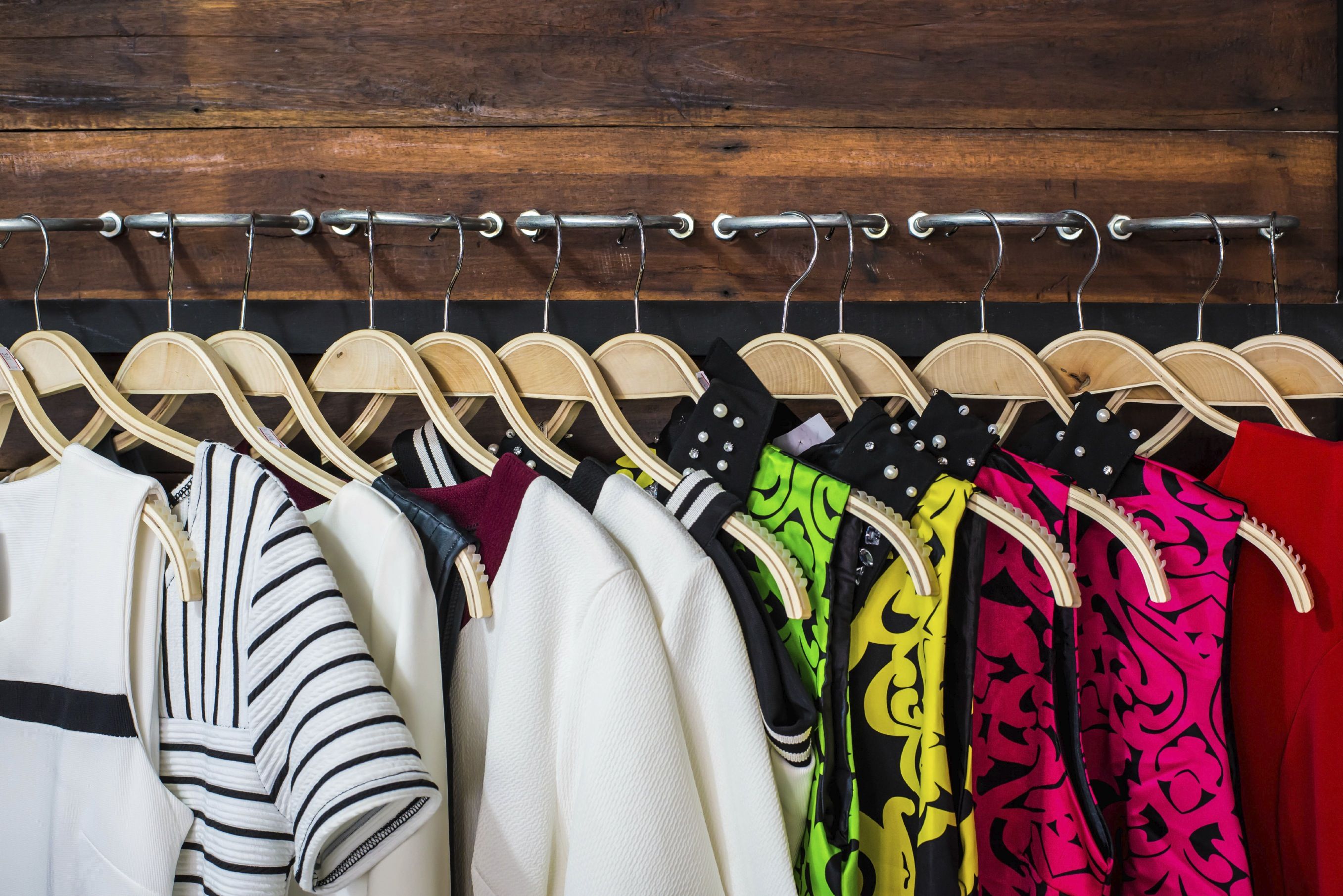 Good to know: Create a capsule wardrobe
The average woman only wears about 20 percent of the clothes in her closet, says professional organizer Martha-Carol Stewart. Since launching Chaos Organizing two years ago, Stewart has seen demand grow so much that she will retire from her other career as a kindergarten teacher in May to tackle organizing full-time. Stewart says she has a passion for transforming closets into spaces that "bring joy instead of frustration." One way to find that joy is by embracing the idea of capsule wardrobes, which consist of fewer but more versatile and timeless staple items. It's time to shift our attitude to one of "less is more," Stewart says. This spring, she is teaming up with Lauren Bailey Pollard of Edit by LBP to develop general capsule wardrobes that can be used as suggestions for various lifestyles. Here, Stewart explains the concept in her own words.
Capsule basics
A capsule wardrobe is a collection of a few essential, classic clothing pieces in neutral colors that can be mixed and matched, such as skirts, pants and blouses. They are accentuated with stylish accessories like shoes, jewelry, scarves and hats in seasonal colors. This is an excellent way to maximize the space in your closet with essentials that you know you will wear.
Wear it your way
There are various capsule wardrobes depending on what lifestyle you lead. If you are a stay-at-home mom, your capsule wardrobe will be different than that of a corporate professional. Suggestions can be found on the Internet or can be developed personally for you by local boutiques.
Shop seasonally
Shopping is fun when you have a capsule wardrobe because you can accessorize with the seasonal colors. Fun jewelry, scarves, shoes and purses are perfect for filling the gaps and easy to store in your organized closet.
The backward approach
Using the "backward hanging" method is an easy way to tell what you really wear. Turn the hangers in your closet around so that the opening of each hanger faces outward. When you use the item, return it to your closet with the hanger facing the right way. At the end of the season, donate or toss the items that are still hanging backward.
Paring down
The first step to paring down your clothing items is to sort the items from your closet into three different categories: toss, donate and keep. To help you decide what to keep and what must go, ask yourself: "Do I love it?" "Is it flattering on me?" "Is it damaged?" Toss the damaged items, donate the gently used items, and return the items you are keeping to your closet.
Shoe storage simplified
Flat shelves for shoes are preferred instead of tilted shelves. The toe of the right shoe and the heel of the left shoe face outward so that you can easily choose what works best with the outfit.
Low maintenance
Keep a small shopping bag in the closet that can constantly be filled with items that are frequently passed over. Once a week, make a drop at a local charity.