Good To Know: Compact Solutions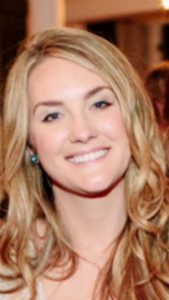 When it comes to college dorm rooms or small apartments, space is often limited. But that doesn't mean style has to get the heave-ho. In fact, decorating a tiny room actually has its benefits—it's financially feasible and every element introduced makes a big impact. Interior designer Linsi Cenac has a few tricks that she uses to ensure that small spaces live larger. We asked Cenac to share a few of her trusty tips to make even the tiniest of rooms feel welcoming.
Be reflective
Use mirrors to redirect light. This makes your space look more open and helps to shift the focus around, making the space appear larger.
Floor focus
Area rugs are a great way to enlarge your space. They help to anchor the room and make it look bigger. You want the front legs of your furniture on the rug, with about 3 to 6 inches of the rug underneath the furniture.
Walls that wow
Don't be scared of bold paint colors. People are often hesitant when it comes to strong hues because they don't know how to coordinate furniture—but small spaces are a great place to experiment with color. Accent walls also work really well and can be a focal point that makes the room look larger.
Go vertical
Try to maximize the height of the room you're decorating. Drapery can make windows look taller and keeps the eyes drawn upward.
Be true to you
In the end, this room is your room. Make it reflective of your personality, not just a mimic of the latest trends. Put your personal stamp on even the smallest of spaces and you will be happy with the results.