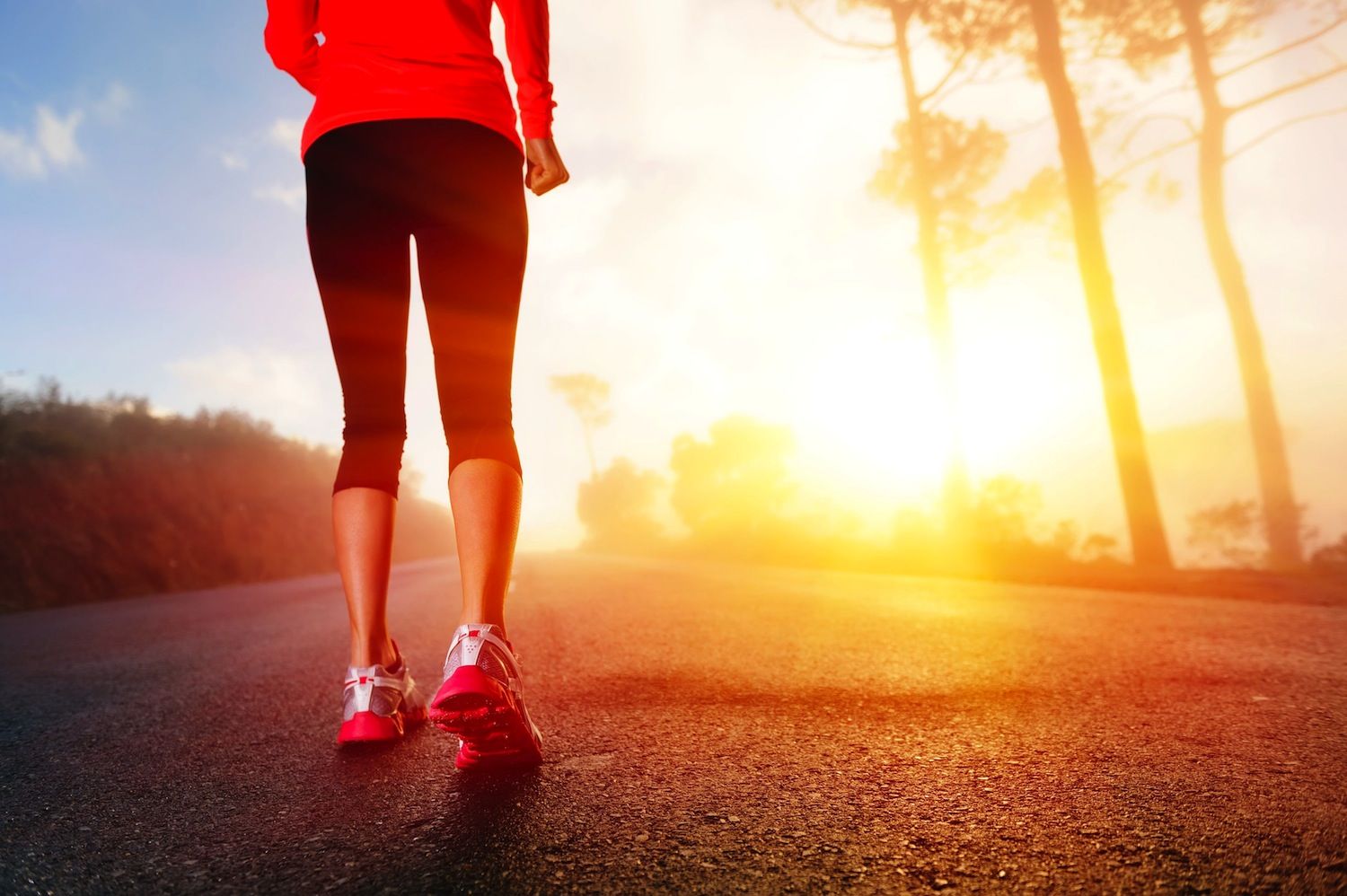 Local racers share tips to help any woman get moving
Equip yourself
Go to a local sports shop such as Fleet Feet Sports or Varsity Sports and "get a perfect fit in a pair of running shoes," says Angie Herpin. "You should also purchase gear—shorts, shirts, jog bras—that is specifically designed for running and will prevent chafing or rubbing."
Sign up for an event
"The difference between exercising and training is an entry form … to anything," says Susan Hayden. "It's much easier to commit to work out if it's part of a larger goal and not just because you had 17 pieces of pumpkin pie at Thanksgiving."
Make a plan
Training schedules are available online for every race distance and can be tailored to beginning, intermediate or advanced runners. Check out the plans at runnersworld.com, or download the Couch-to-5K app for your smartphone. Wannabe triathletes can find free training plans at rocketchix.com.
Pick a partner
"Begin training with a group or a friend," says Randa Patrick. "It's wonderful to have a partner who keeps you honest and showing up and finishing." Running groups, often sponsored by local stores, also offer accountability and encouragement. "You would be surprised how the camaraderie forms quickly in a group of runners," Joa King says. "We are all ages, shapes and sizes, with one thing in common: We want to run!"
Get creative to find the time
"Why sit on the bench during your child's dance rehearsal or tee-ball practice?" says Hayden. "Walk or jog around the park, or steal a few minutes to hop on a treadmill. Can people easily find one to two hours each day to exercise? No, but they can find 20 to 30 minutes. And if you can do that for five to six days a week, it adds up to some amazing, amazing stuff."
Don't take it all too seriously
"Have fun, be proud of yourself and marvel at what your body can do for you when you treat it well," says Herpin.