Giving back: Yelp! Baton Rouge
On April 2, Yelp! Baton Rouge will host its fifth annual Block Party fundraiser, a day in City Park where humans and animals can come together for playtime on the grass, games on the green (opposable thumbs required, alas), music, balloons and tons of adoptable dogs looking for their forever homes. It will be, by all past accounts, a fun-filled respite for a bustling Baton Rouge, but its purpose stems from a far more serious situation happening right under the city's nose.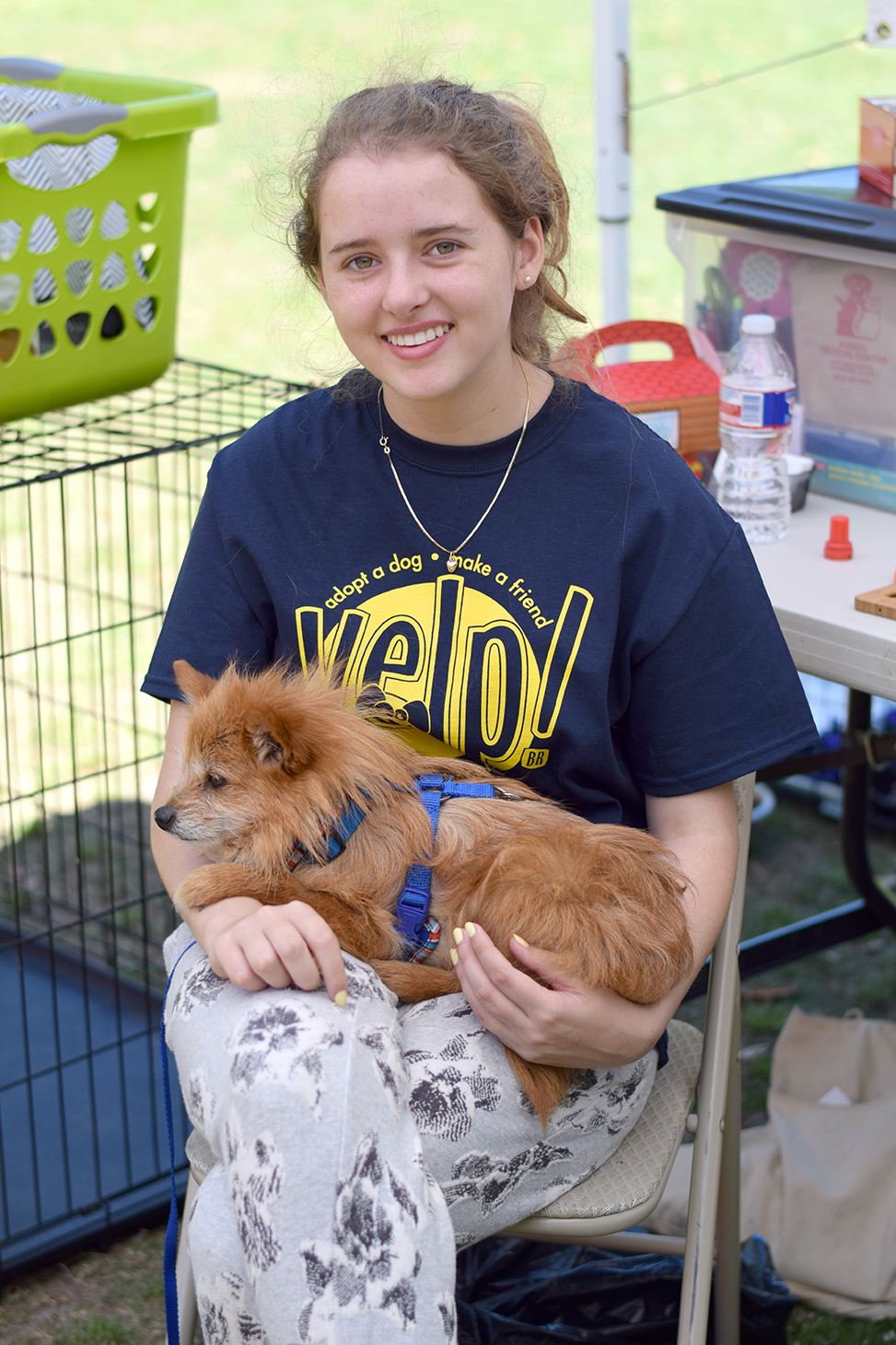 Each year, thousands of dogs die in overcrowded shelters, euthanized due to limited resources and an ever-growing population of animals either born on or abandoned to the streets. And after the flood of 2016, when Yelp!BR lost its permanent adoption house on Lanier Drive to three feet of water, the need for safekeeping some of the city's most vulnerable residents—the dogs who used to live there 24/7 with a full-time staff of caretakers—became more important than ever.
"We're a foster-based shelter for the time being," says Beverly Theriot, program director for Yelp!BR, which she helped found in 2009 in response to the No Kill BR initiative. "So although we're in the process of looking for a new location, we also have a great need for volunteers and foster families to help with the animals."
The uninitiated need not imagine shelter animals to be the mangy, ill-mannered scoundrels of fiction, nor should they predict the damp, sulking fur piles as seen on daytime TV commercials. In fact, says Theriot, the dogs taken in by Yelp!BR are healthy, happy, and already house trained due to living in a home with foster families prior to their adoption.
"Our dogs already know how to behave with other dogs. We know if they're good with kids and cats, and we know their habits, so we can tell you a lot about the animals we have in our foster care system," says Theriot. "And it's not just older, abandoned dogs. We see tons of purebreds being dropped off by owners who decided they couldn't handle them. We have several young dogs under one year old, and even a litter of puppies right now."
Each dog that comes into Yelp!BR's possession is spayed or neutered, vaccinated, microchipped and given any medical attention they need. One year, she says, Yelp!BR paid more than $6,000 to treat just two seriously ill animals.
"There are perfectly wonderful dogs dying in shelters every day," says Theriot. "All the money donated to us goes straight back to these animals, helping them grow happy and prosperous, with a long life."
---
How you can help:
To learn how to volunteer, adopt, or become a foster parent for a dog in need, visit yelpbatonrouge.com.