On the eve of November 9, the next date scheduled for the Baton Rouge Soccer Club's TOPSoccer program, a few parents in the city will try to convince their kids to just change into their pajamas, to leave their TOPSoccer jerseys off until the morning when they'll need them. But the kids will refuse for the third time this season, too excited to do anything else.
Founded in 2014, TOPSoccer—The Outreach Program for Soccer—is a 501(c)(3) nonprofit aimed at promoting physical activity for young people with physical or mental disabilities. With an age range spanning from 10 to 16 years, each meeting date accommodates around 50 players—who as of now come from St. Lillian Academy and Hope Academy, local schools for children with learning or developmental disabilities—along with volunteers who direct them through play stations and cheer them on during scrimmages.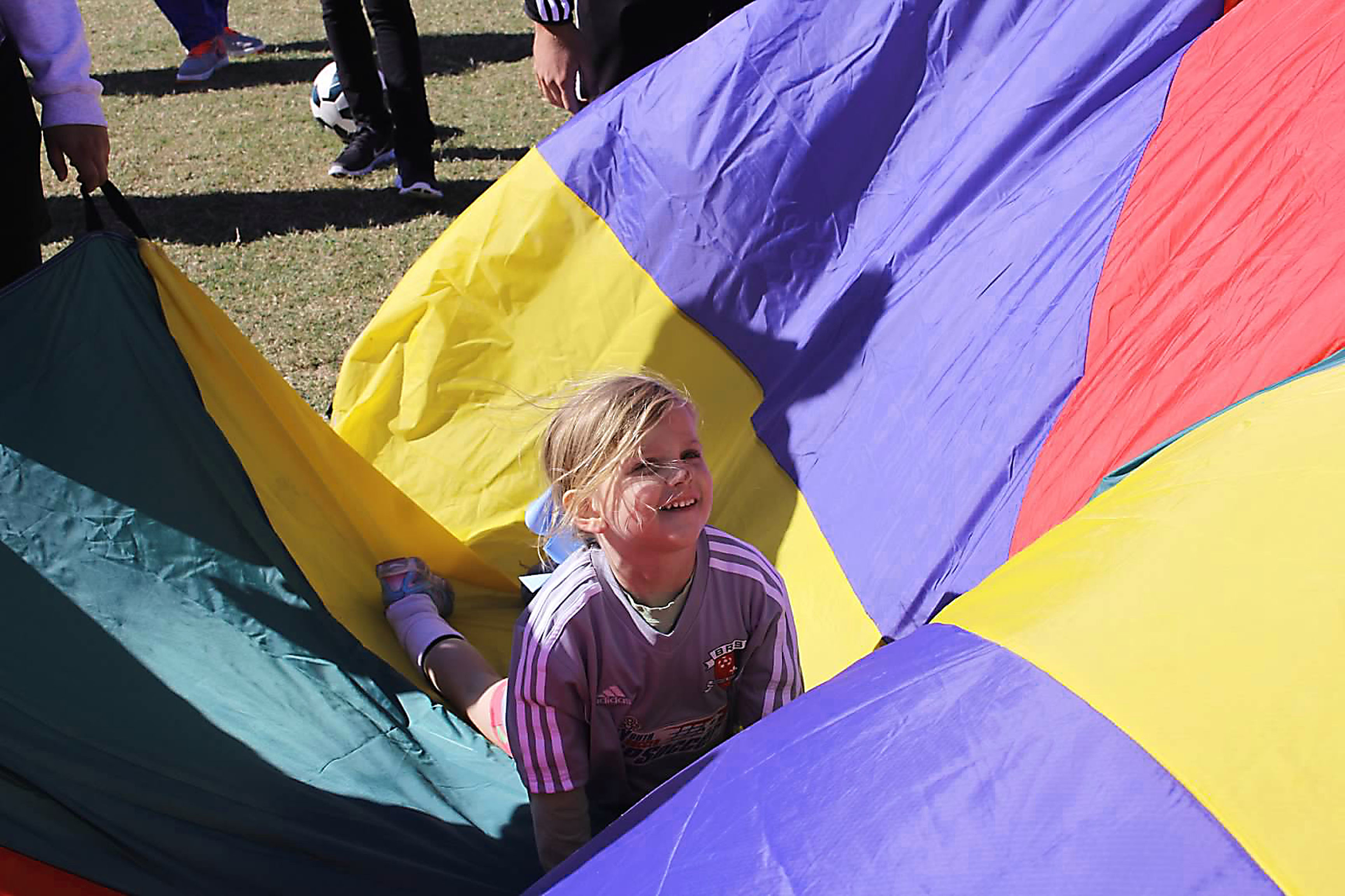 "The whole thing started when we realized that there weren't any similar programs in the Baton Rouge area," says Miles Vaughn, director of soccer operations at BRSC. "There were some 'inclusive soccer programs,' which are a little bit different. But we felt that there was a need for something more laid-back, something for kids who otherwise wouldn't have an opportunity to get out and get active as much as other youth in the community."
TOPSoccer likes to focus on fun over competition, he says, with volunteers overseeing four game stations focused on a different soccer skill, like passing to teammates or shooting goals. One of the players' favorite games, says Vaughn, is called body soccer, when players dribble a ball until a volunteer calls out the name of a body part, which the player will then have to use to stop the ball mid-motion. They also enjoy a game called soccer bowling, where volunteers set soccer balls on small cones and the players have to pass another ball to each other and knock them all off, like knocking over bowling pins.
"Every participant has some disability—autism or Down syndrome, for example, with others in wheelchairs or using walkers—but TOPSoccer is great for them because the kids can own their experience there," says Vaughn. "Everyone's playing the same game, but they can make it whatever they want. If they want to sit down and cover the soccer ball with sand the whole day, then they can do that. If they want to get really engaged in the games they're playing, that's really great too."
For those who do become especially engaged, the TOPSoccer program has helped to assemble a team and schedule games through BRSC's recreational leagues.
"It's those kinds of responses," says Vaughn, "when the kids get really excited about the game and their experience, that make the program and all the work that goes into it so rewarding for everyone."
---
How you can help:
BRSC and TOPSoccer are always looking for more volunteers from the community. If you think you or someone you know may be a good fit, or if you are interested in donating, visit brsoccer.org or email Outreach Director Kiran Booluck at [email protected].