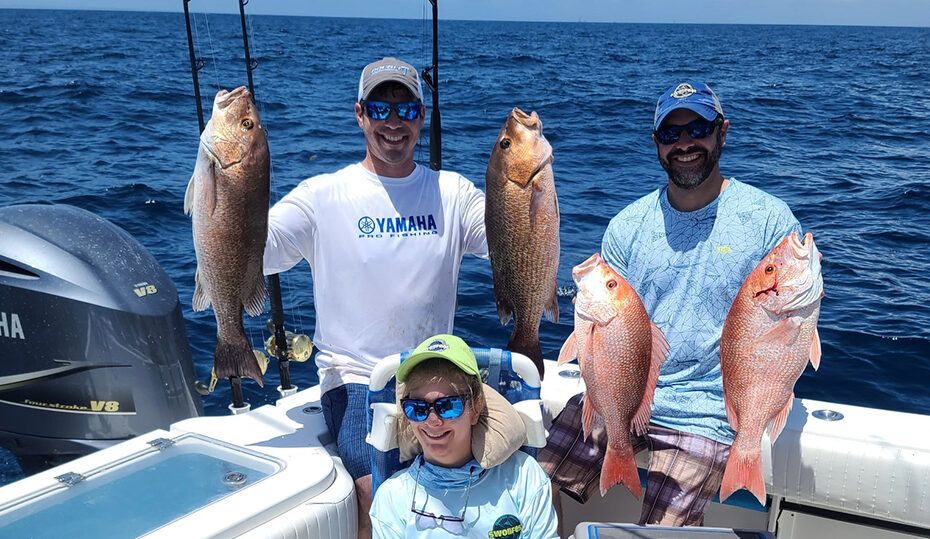 ---
When most people think of the word "rodeo," they likely don't envision the waters off the Louisiana coast, where no horse, bull, lasso or spur plays any role in one of the biggest roundups of the year. Instead, when revelers unmoor their boats at the Grand Isle Marina June 8 through June 11, they'll be wrangling a slipperier set of creatures—red snapper, swordfish and tuna. The prize? Glory, of course. Their names displayed proudly on the leaderboard. But take one look around the winners' hangar at the teary-eyed wranglers—some of whom are not yet adults, or remain seated in wheelchairs—and you'll realize that this fishing rodeo isn't only about naming the "swollest" catch of them all. 
When Baton Rouge dentist Nick Rauber began Swollfest in 1997, he was still a 17-year-old New Orleanian looking forward to his graduation from Jesuit High School. An avid fan of fishing at sea, he had gathered several of his friends one summer for an impromptu trip to Grand Isle where they handmade their own T-shirts and slept in cheap accommodations, unaware that their tiny tournament would still exist 25 years later, this time as a nonprofit partnering with some of the biggest names in local philanthropy. 
"The first charity we ever benefitted was the American Diabetes Association during our fifth annual Swollfest," says Rauber, who achieved the organization's official 501(c) status in 2008. "My stepdad was diabetic, and he and my mom were doing a lot of work for that organization, so I figured it would be a good way to start giving back."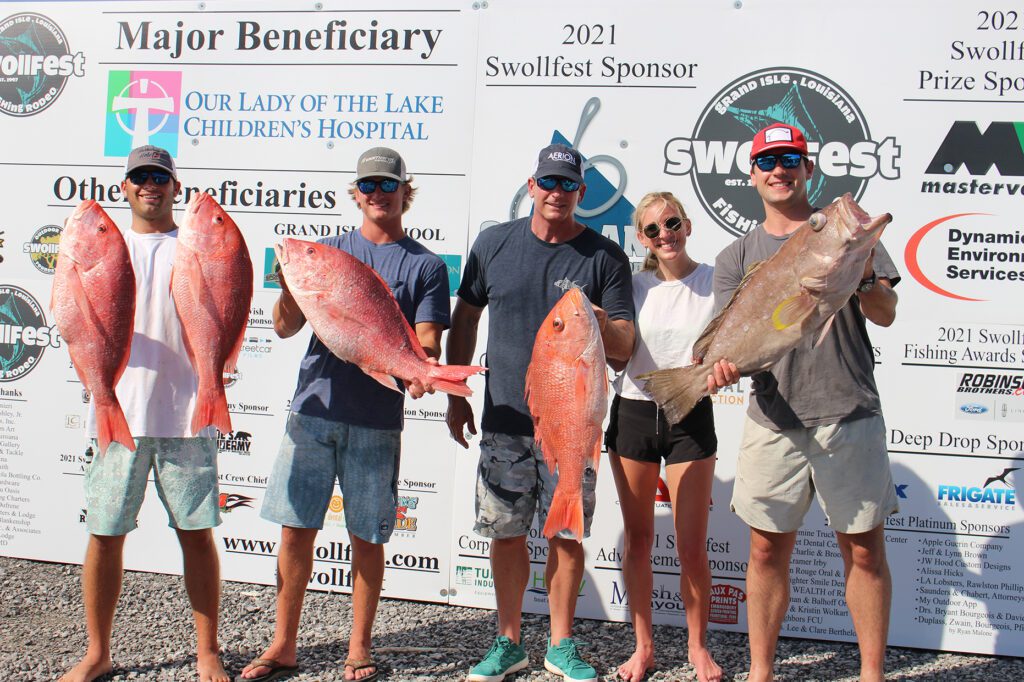 Since then, Swollfest has also benefited the Bella Bowman Foundation, the Coastal Conservation Association, Hunters for the Hungry, Hogs for the Cause, the Sportsman Foundation for Military Families, and the Muscular Dystrophy Association, where Rauber volunteered as a teenager. Our Lady of the Lake Children's Hospital, whose Swollfest Café owes its name to the $500,000 it received in 2017, has also remained a steady partner through the years.
In addition to awards for "Overall Swollest Fish," "Overall Kayak Champions," and "Best Boats" categories, Swollfest surprises one person each year with the "Inspirational Award" for their spirit of perseverance and adventure. Through Swollfest's Outdoor Wish Foundation, each year's honoree receives a fully paid hunting or fishing experience in the great outdoors. 
This year, Swollfest's veneration for nature and sportsmanship extends to the Grand Isle community itself, partnering with Friends of Grand Isle in their efforts to preserve the disappearing coast and provide aid to those affected by storm damage. The Dr. Matt Matherne Memorial Scholarship, named for a deceased Swollfest board member, also benefits a student at Grand Isle School each year.
"Grand Isle is unlike anywhere else on the planet," says Robbie Schexnailder, president of Friends of Grand Isle. "When Nick reached out to me about partnering with Swollfest, I knew it'd be a great way to support the people who live here, as well as the people who have traveled to enjoy this place for generations." 
Rauber still expresses disbelief that an organization with such unassuming origins has become a cultural touchstone for competitors and islanders alike.
"I have so much gratitude for all the people who have helped and volunteered along the way," he says. "From the very beginning, every board member and volunteer has been unpaid, and it's really because of them that we've been able to keep growing."
Looking back at the hours of documentary footage filmed at Swollfest every year, Rauber knows the memories he's created won't wash away with the tides. "Some of the best fishermen around come here to compete for the biggest fish," he says, "but in the end, we're all here for a higher reason. It's amazing that we've been able to put these pieces together and make the puzzle work, and I wish I could do even more."