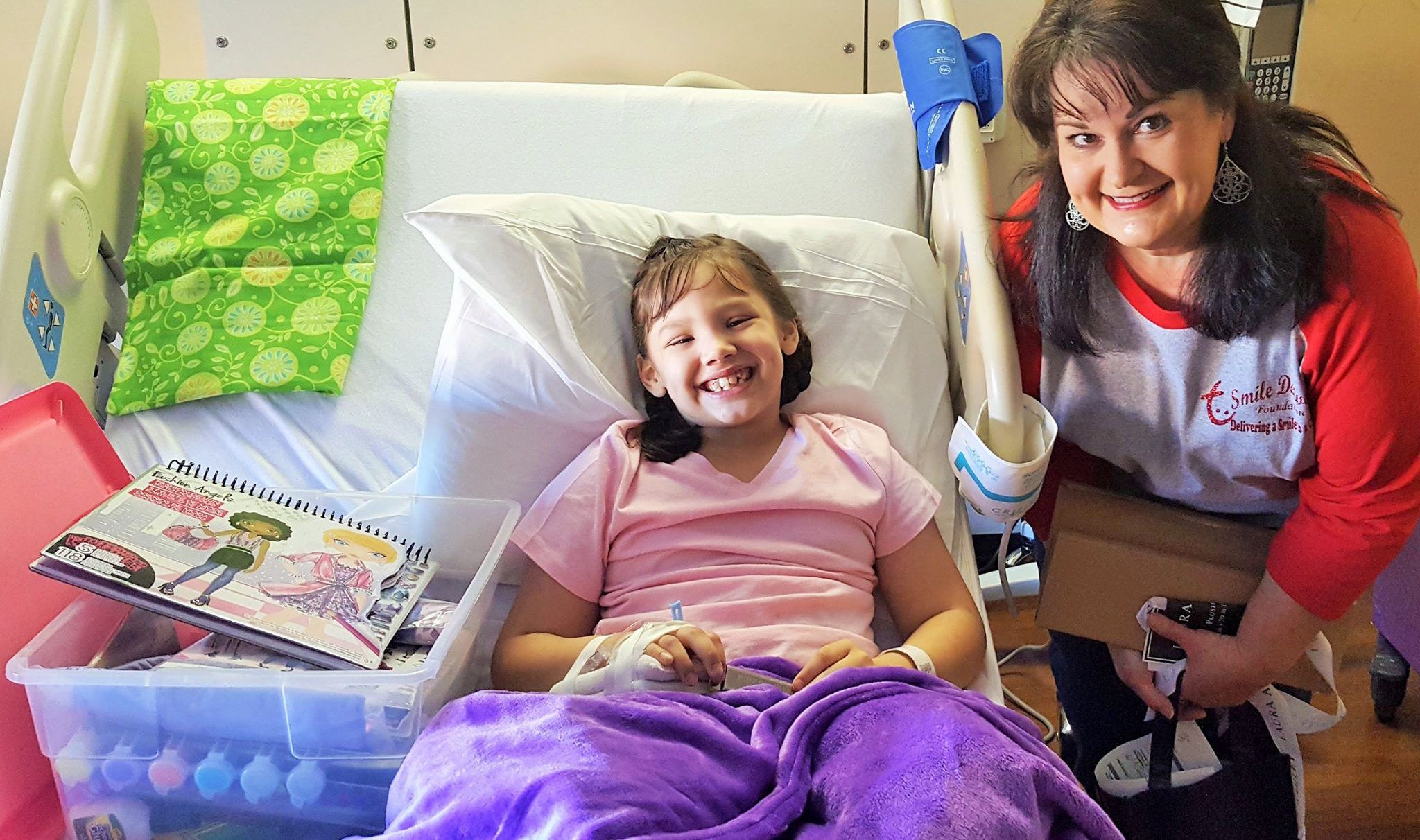 Giving back: Smile Delivery Foundation
---
It all started with a diagnosis.
Leukemia. From the moment the dreadful word left the doctor's mouth on an afternoon in 2006, Sondra Duvall knew things would never be the same. Faced with years of treatment and an uncertain future, her 14-year-old son James was now fighting for his life and nothing else seemed to matter.
"When you're the parent, all you're thinking about is your child," says Duvall. "You don't care if the water bill gets paid or the lawn gets mowed. That just doesn't seem important anymore."
Through four years of hospital stays, road trips and sleepless nights, Duvall's constant—despite complications and plenty of bad news—was the support of her friends and community back in Watson.
"We got through it all with the help of so many people," says Duvall. "I can't imagine not having that, but unfortunately there are tons of families who don't."
While sitting in yet another hospital waiting room, Duvall couldn't shake the feeling that she had to make a difference for other families in similar situations. She had to offer them some of the love, encouragement and support that she and her family were lucky enough to receive.
"I thought, 'I am going to do something. I am going to pay it forward,'" recalls Duvall.
"And I said, 'Well, let's do it," adds Dara Smith, Duvall's longtime best friend and cofounder of the Smile Delivery Foundation, the organization the two established in 2010 with the goal to not only treat sick children to gifts, but also to offer a helping hand and listening ear to parents and siblings who are affected by everything that comes after an initial diagnosis.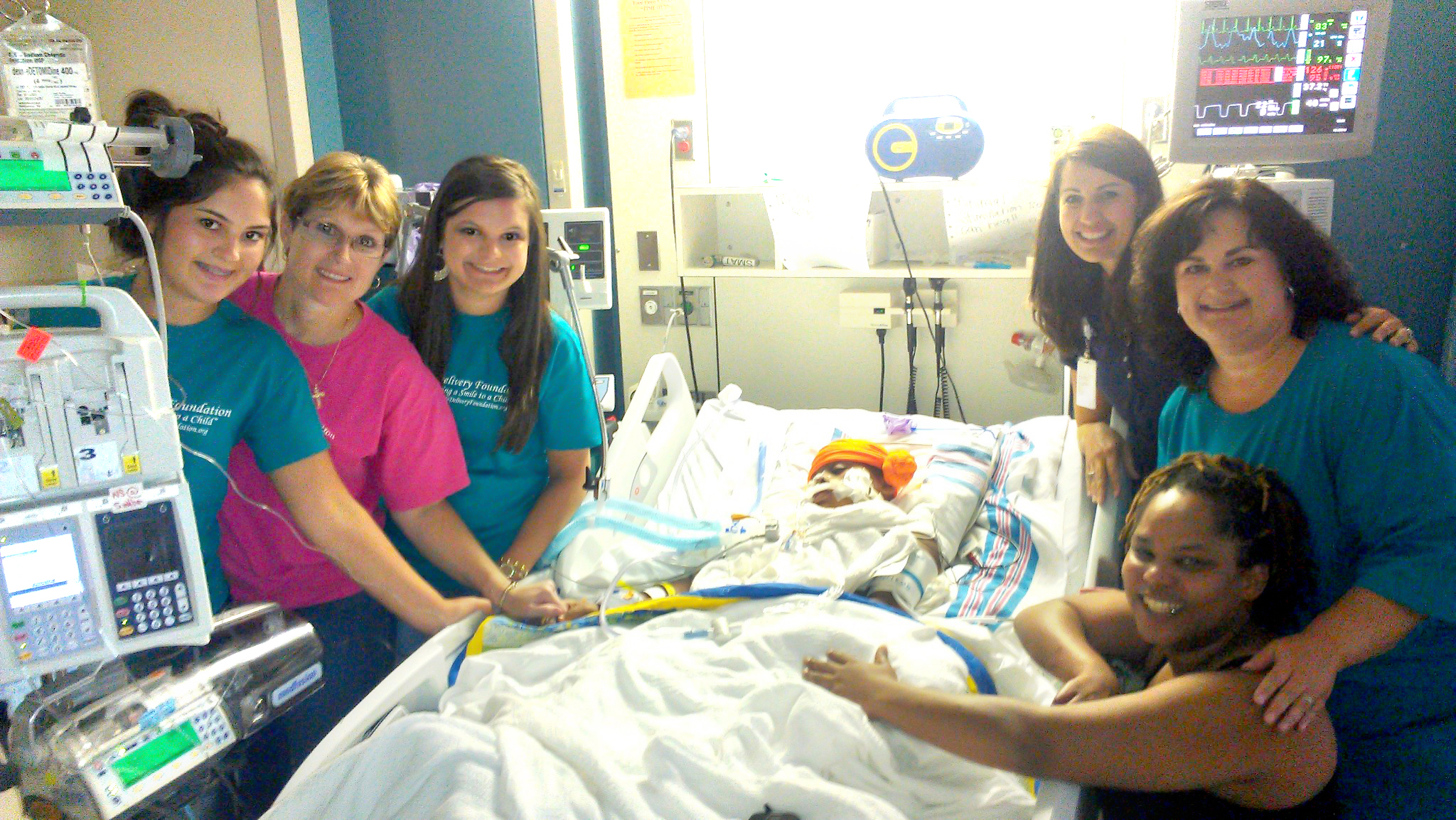 Teaming up with Our Lady of the Lake and the St. Jude Children's Research Hospital's affiliate clinic here in Baton Rouge, Duvall and Smith work to reach the families who need them most through nominations and referrals by hospital staff. From there, the pair puts together personalized care packages based on each child's interests and hobbies while also including practical items like shampoo, conditioner and toothpaste, as well as special surprises for siblings.
"It's huge for us to do something for the whole family," says Duvall, whose daughter Emily was just 8 years old at the time of her brother's diagnosis and saw years of being shuffled around to different states for her brother's care. "The biggest thing we do is go in with a good attitude. A lot of people need that little reminder that nothing is impossible. I've been there and I know what a difference that mindset makes."
And while the foundation is not Christian-based in a technical sense, prayer is an important part of their process. To share this with the families they serve, the pair have teamed up with a local vendor to give each child the option to have a personalized Bible included with their gifts.
"That part is so special to me," says Smith. "We want God to shine through us, and being able to offer something as reassuring as Scripture, I really think that helps. A lot of the time it ends up being the kids' favorite thing!"
Over the years, gifts have grown in monetary value, a Christmas program that grants the wishes of three families during the holidays has taken shape, and Duvall and Smith have faced challenges in maintaining the operation amid life's many twists and turns. However, no matter what is going on in their personal lives, each time they walk into a hospital room, their efforts immediately feel worthwhile.
"The kids just light up," says Smith, who emphasizes that 100 percent of the organization's donations, as well as a good bit of their own money, is given back to the children they serve. "There are times where a nurse will tell me, 'He's been in here for two weeks and this is the first time he's smiled.'"
The pair have also had a few extraordinary happenings. Several years ago, the foundation was called upon for a young girl named Sami'yer who was in a coma due to a gunshot wound to the head. While her future did not look promising to doctors, the Smile Delivery Foundation was on hand to offer encouragement, hope and support to the family. On the morning of the visit, Duvall, Smith and a few volunteers made their way into Sami'yer's hospital room, gifts and positivity in tow.
"We didn't know what to expect," says Duvall. "We had been told that she was unresponsive, but when we walked in and said hello, she moved her hand. Her mother immediately dropped down to her knees and started to cry, and soon the whole room was in tears. It was such an incredible moment, and day by day Sami'yer got better. I was back visiting her on the other side of the hospital just a few weeks later."
Sitting in that hospital waiting room with her own son back in 2006, Duvall could never have predicted what the future would hold for her 12 years later. Thanks to the help of friends, family and even strangers, Duvall, Smith and the whole Smile Delivery team have been able to see the recovery of not just James, but of countless children across Louisiana.
"There's always good to come out of the bad," says Duvall. "I know what I have and I am so thankful to be able to share it with others."
To make a donation or learn more about getting involved, visit smiledelivery.org.