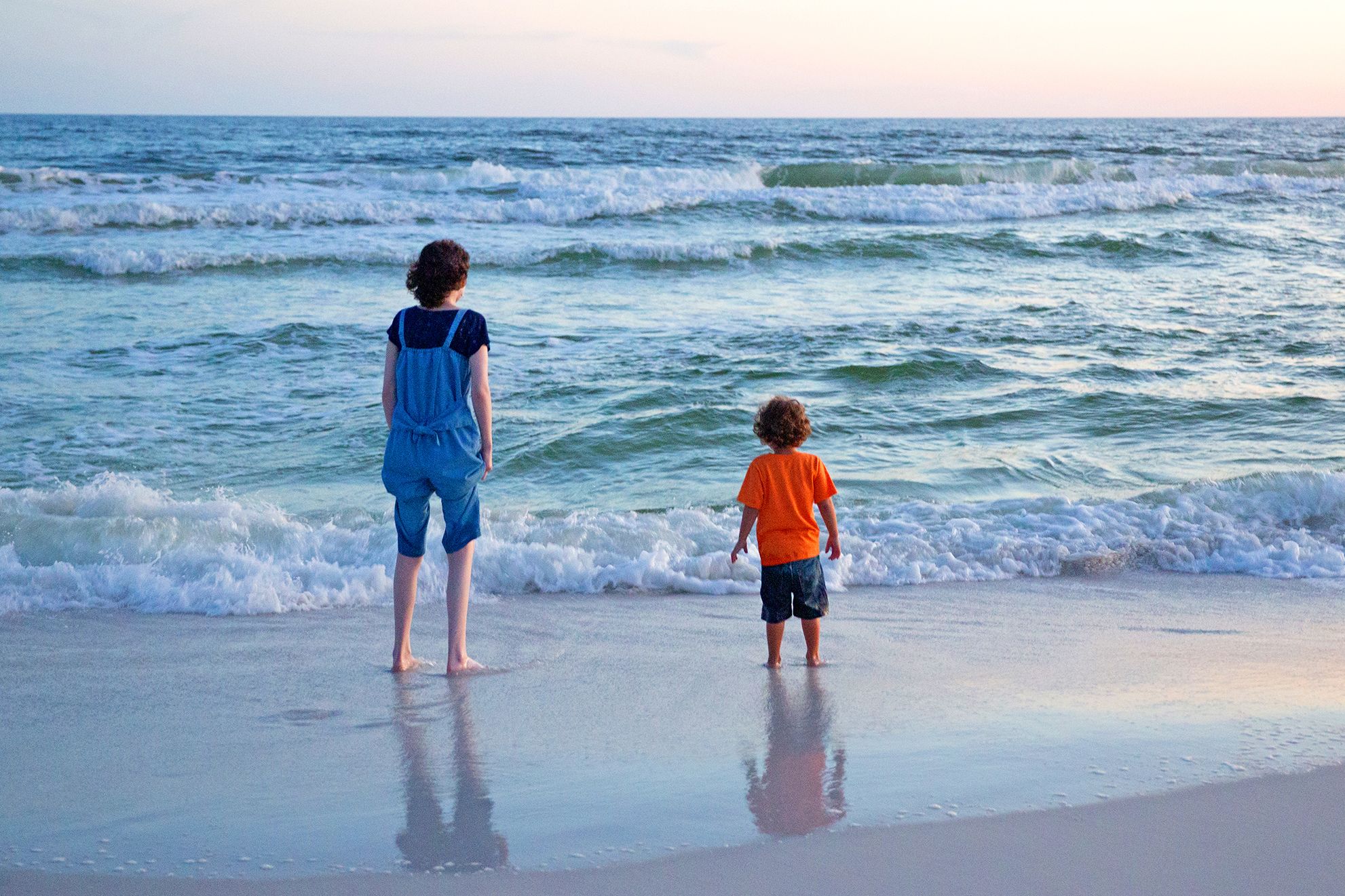 Giving Back: Sandcastle Kids
---
Vacationers tend to fall into one of two camps: those who travel to find adventure, and those who travel to relax. But ask anyone who has reunited with a friend after years of separation, for example, or who has been forced—thanks, 2020—to use our precious PTO for only the most hyper-local of destinations, and they'll tell you that, at the end of the day, it's really the people we surround ourselves with that make any respite worth its time.
Shelley Joiner knew exactly this when she founded Sandcastle Kids, a nonprofit based in Florida dedicated to providing beach vacations to families of children battling cancer—a restless ordeal if ever there was one. The idea seemed like a natural next step for the Baton Rouge native and one-time LSU Tiger, who, during a 12-year career working as a registered nurse in the Fort Walton Beach Medical Center's Newborn Nursery and Neonatal Intensive Care Unit, saw firsthand the emotional and economic pressures dealt by the diagnosis of childhood cancer. So, since 2015, she, her Realtor husband and a board of like-minded Santa Rosa Beach locals have volunteered their spare time to planning perfect one-week resort vacations for more than 70 special families in need of carefree R&R—Baton Rouge families included.
"It seemed like everywhere we turned there was someone we knew who was walking through childhood cancer with their kids or their grandkids, and we felt an overwhelming conviction to help," says Joiner. "Eventually we realized that we already lived in an amazing area with beautiful beaches, and we had existing relationships with rental companies and different vendors, many of which were willing to partner with us. If we can't cure cancer, the least we can do is to give people a week away without the stress of office visits and hospital stays."
For parents like Connie Young, whose daughter Gabriella has for two years been in and out of the hospital since a leukemia diagnosis at age 10, heading to the beach with her husband and grandson also in tow for an April stay at WaterColor Inn & Resort was just what the doctor ordered.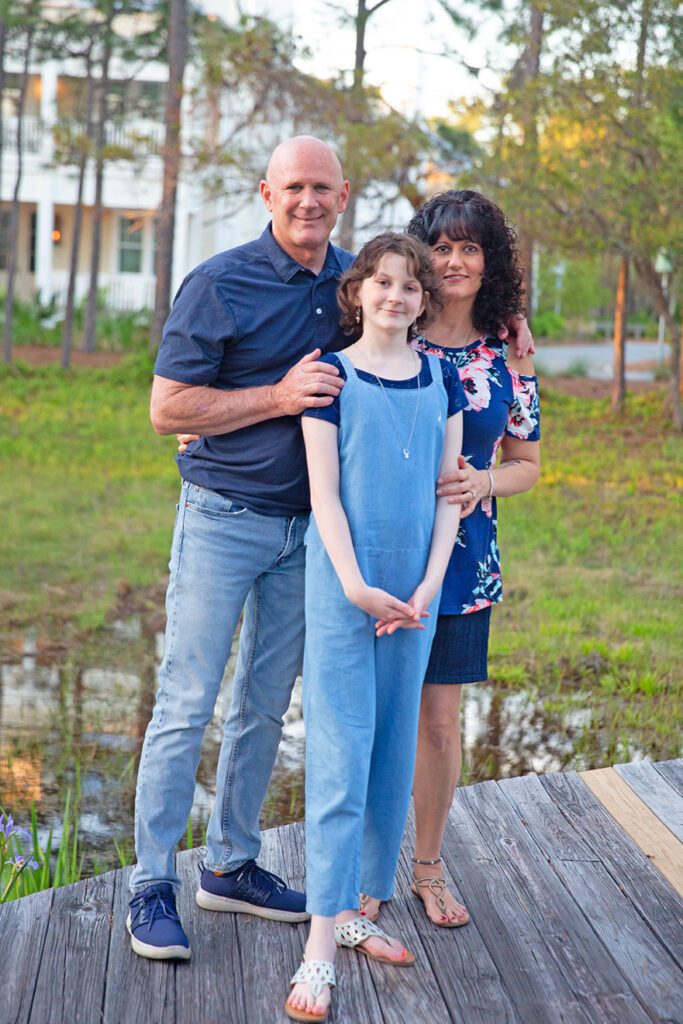 "Gabriella was on a three-year plan for chemotherapy," says Young, who lives in Gainesville. "About halfway through the course of treatment, doctors determined that she actually needed a bone marrow transplant—and that was in addition to the chemo and more total-body radiation than she ever would have gone through during the initial plan. We were in the hospital with her all the time."
Young's adult son Ryan ended up being a perfect bone marrow match, and the successful transplant took place on January 31, 2020. Gabriella would be expected to return to the hospital multiple times for follow-up treatments, but in the meantime was given the go-ahead to be discharged in the second week of March. Of course, the whole world knows what happened after that. 
"Everything changed," says Young. "In the past she would have so many visitors, and we would always make her room so beautiful, like a little sanctuary. Suddenly she was only allowed to have a single visitor, and you had to be careful about even small items you brought into the hospital. My husband and I would switch off staying with her as per the rules, so there were times when I didn't see her in person for several days at a time. It was very difficult."
Early on in the diagnosis, a social worker had approached Young with various benefits and travel opportunities the family could take advantage of. But since COVID had halted most of those options, Young put most of them on the backburner, focusing instead on the new pressures of pandemic-era parenting from inside a hospital room. Eventually, though, restrictions began to decrease, and Sandcastle Kids reemerged from memory. Young reached out to Joiner, and the vacation was underway.
"We give families a welcome folder and we greet them and give them goodies or gift cards, but there's no set itinerary they need to follow," says Joiner. "We want to be sure the focus is on them and the family, just hanging out and relaxing the way they want, since they rarely get the opportunity." 
As it turns out, long days at the beach without a care in the world can do a body good. 
"I can't even say enough about how much it meant to my family," says Young. "Shelley really helped us feel so loved and pampered and special—I didn't even know until just a few days before our trip that all this was done on a volunteer basis, out of pure passion. What a delightful, impressive group."
To find out more about ways to donate, including sponsorship opportunities to help provide groceries, gas, food and gift cards for the families' stays, visit thesandcastlekids.com.