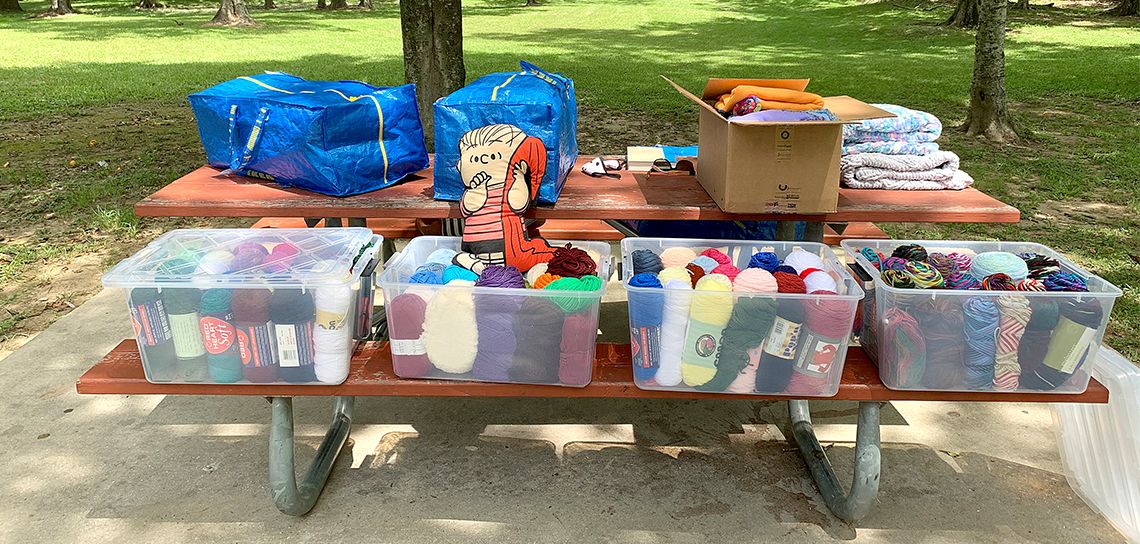 Giving back: Project Linus
---
Charlie Brown's most philosophical friend may have acted as the Peanuts' voice of wisdom through bouts with bullies and the boos of the Great Pumpkin, but it was Linus' ever-present, baby blue security blanket that landed him a place on the list of pop culture's most recognizable characters. Today, his namesake functions as the inspiration behind Project Linus, a national nonprofit dedicated to providing homemade blankets to children in need, from infancy to teenagedom, wherever and whenever the need for comfort arises.
Founded in 1995 and boasting more than 8 million blankets donated nationwide to date, Project Linus came to Baton Rouge in the form of a new chapter founded in April 2019 by Sarah Ulkins. The crochet hobbyist ran out of friends and family members to bless with her handmade creations, so she decided to start giving back to the local community. A friend tipped her off to an existing Project Linus chapter in north Louisiana, but with multiple hospitals in Baton Rouge—plus women's shelters, foster homes and organizations like the Capital Area CASA Association—Ulkins knew that south Louisiana could probably use a hub of its own.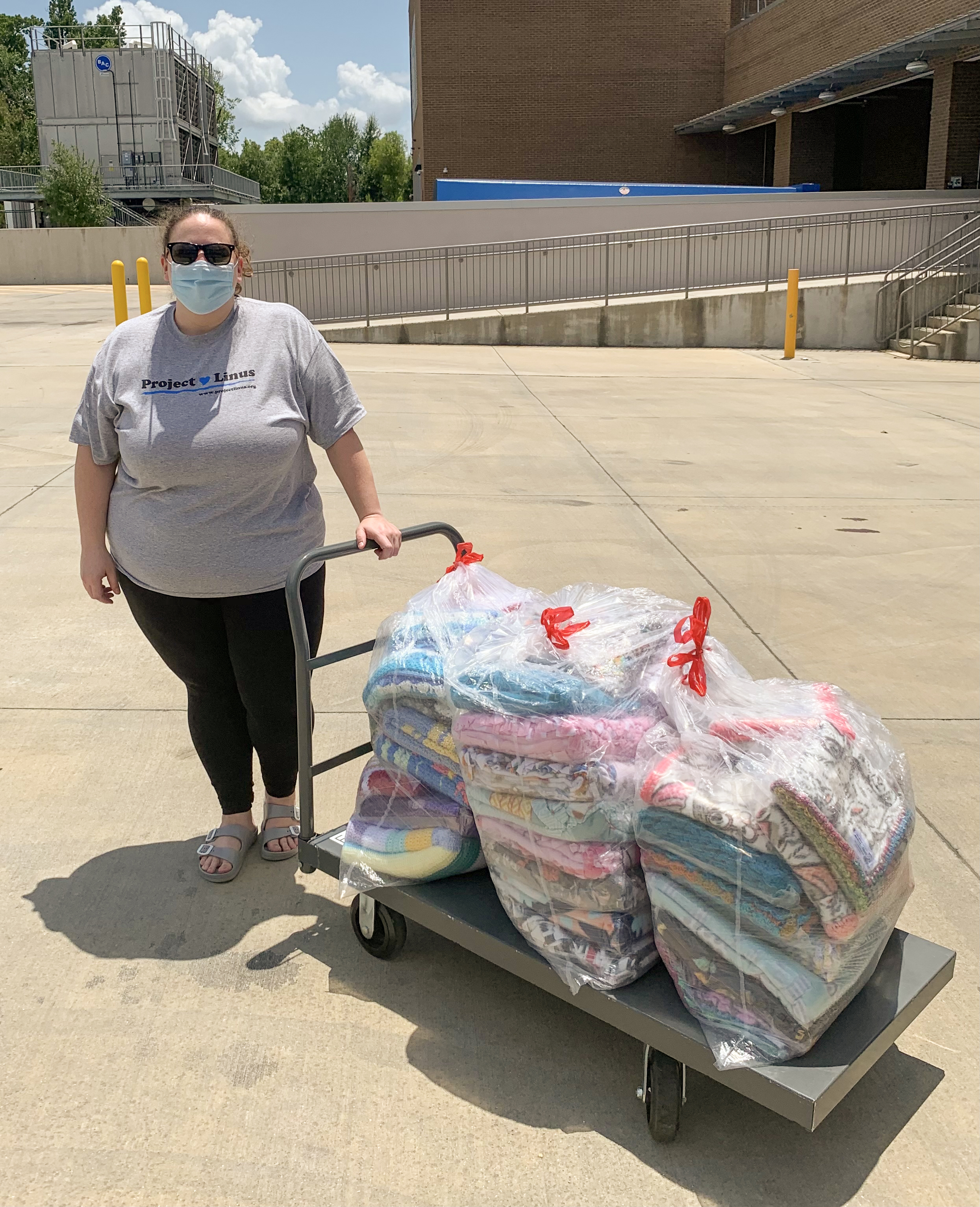 "Project Linus' purpose is to bring comfort to kids who may need a little more of it," she says. "It's a simple concept, but that's what a blanket can do. If someone's going through a hard time or feels out of their element—whether it's an illness or an adoption or a foster family or a natural disaster—giving them something handmade with love to snuggle with at night can be a special way to let them know that someone cares."
Since its inception last year, the Baton Rouge chapter has received 221 blankets and has been able to donate 67, with Ulkins designating a spare room in her house to hold the extra blankets, stacked and individually sealed, waiting for their new owners.
"I would love to get word out to more organizations," says Ulkins, who has been able to make connections with Our Lady of the Lake Children's Hospital, where she recently donated 50 blankets to children in need. "If people know a child who could use a donation, they can absolutely reach out to me via Facebook or email and I'll do everything I can to make the distribution happen."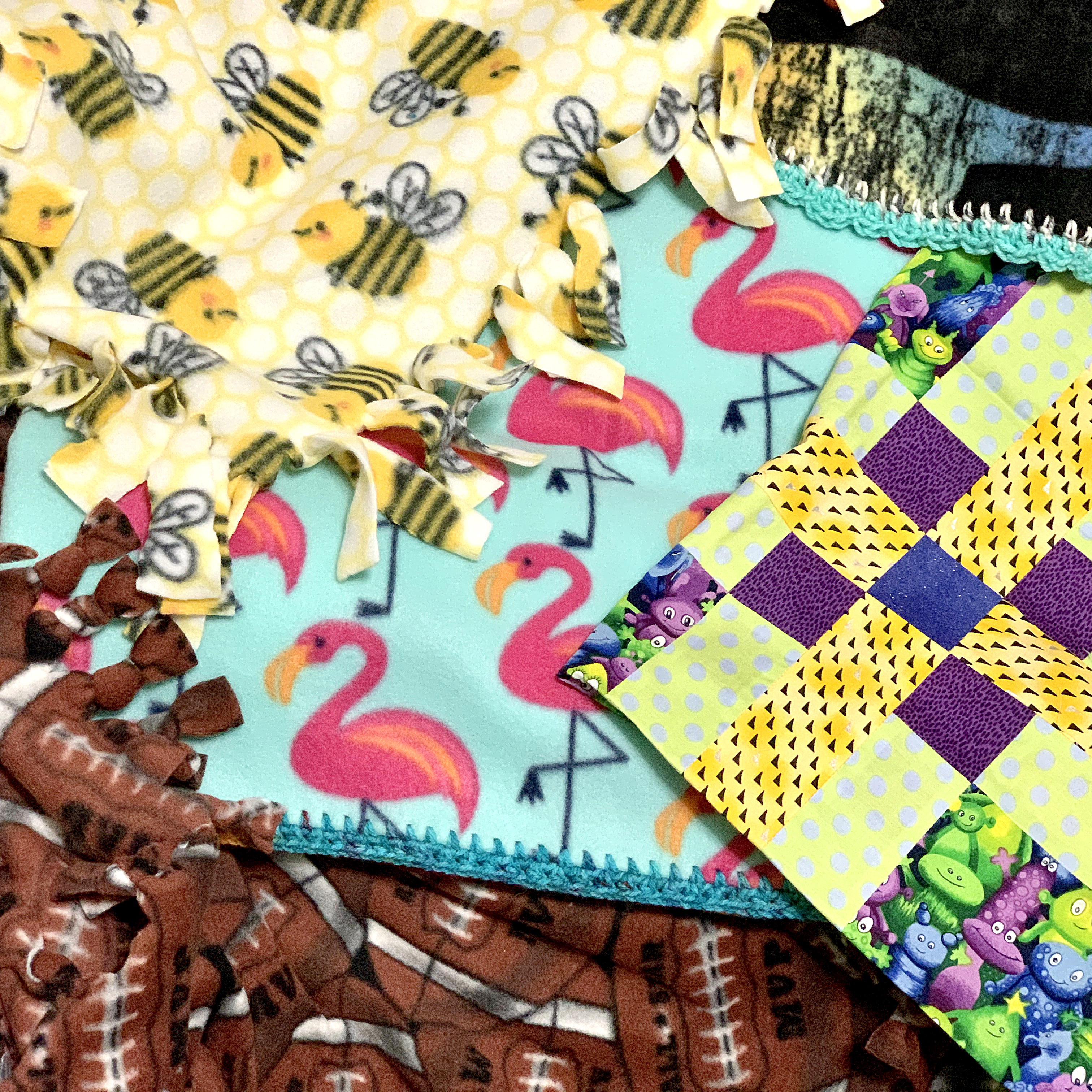 Ulkins' "blanketeers," as she calls the donors and craftspeople behind Project Linus, can also drop off blankets in a designated box at the checkout of JOANN Fabrics and Crafts store, or send monetary donations through projectlinus.org, where visitors can designate which chapter will receive their funds.
"That's also wonderful, because it helps me buy the supplies I give out to the blanketeers," she says. "I want to make it as easy as possible for them to make their blankets, so if they don't have supplies on hand or don't have the mobility to go to a store, I'm happy to provide yarn or fleece or fabric."
As long as the blankets are handmade (whether via crocheting, quilting, knitting or even the no-sew fleece method), washable, and of new, high-quality fabric free of chemicals or contaminants, Ulkins can accept them. And with the giving season just around the corner, who knows what a simple snuggle can do to ensure that the end of 2020 remains just as hopeful as its beginning?
To learn more about the Baton Rouge chapter of Project Linus, visit facebook.com/projectlinusbr or email [email protected].