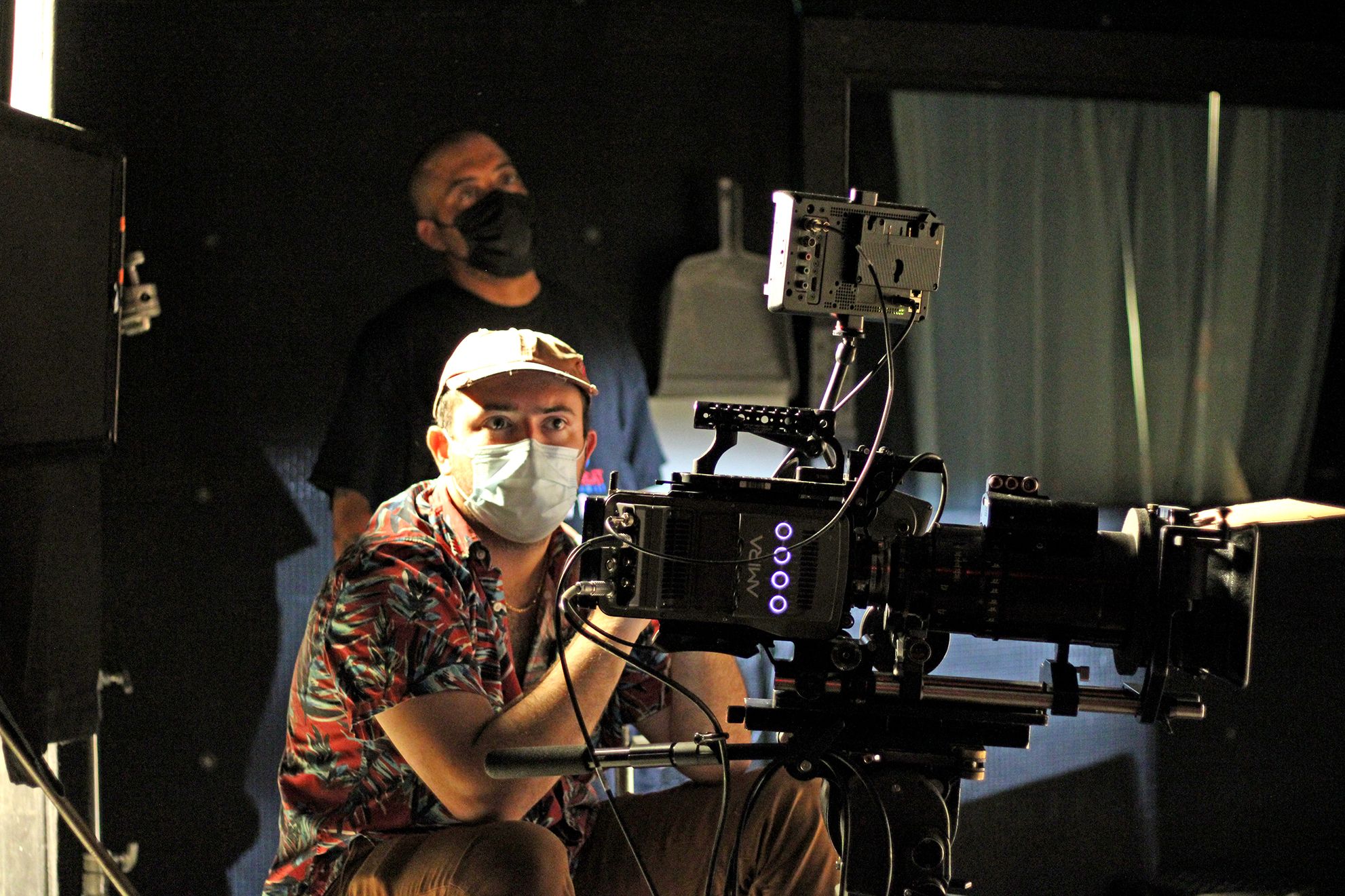 ---
Hidden behind a maze of soundstages and green screens, the offices of Celtic Media Centre's O'Connor Building tell tales of cinema past and present. A cast-signed poster for The Twilight Saga: Breaking Dawn, Part 2 bears the scrawl of now-Oscar-nominated Kristen Stewart. Beside it, Tom Cruise frowns into an alien wasteland for Oblivion. Other movies and TV shows have joined their ranks in more recent years, from WGN's Underground to Disney+'s National Treasure series, the latter of which began filming in Baton Rouge with stars including Catherine Zeta-Jones this past winter.
But not everyone involved in these blockbusters is a big name from a big city. In fact, out of an office space in the back of this building, a small team works to ensure that budding local film lovers are also able to leave their mark on the industry. This is the home of the Baton Rouge offices of NOVAC—the New Orleans Video Access Center—which this year celebrates its 50th anniversary as a nonprofit working to provide education and employment opportunities to Bayou State video buffs.
Originally founded by the AmeriCorps VISTA program as a way to address income inequality in New Orleans, the membership-based organization now encompasses three training programs and several independent filmmaking courses led by industry professionals. NOVAC's Born Digital Media Youth Program consists of after-school programs, summer camps and classes through which middle school and high school students can earn certifications in Adobe editing software, study video design, and attend intensive filmmaking workshops. The Creative Services Program allows adults to gain industry know-how and practical skills through courses including "Documentary Ethics" and "Negotiating Distribution Deals," and using tools like NOVAC's fiscal sponsorships to help secure funding for indie film projects.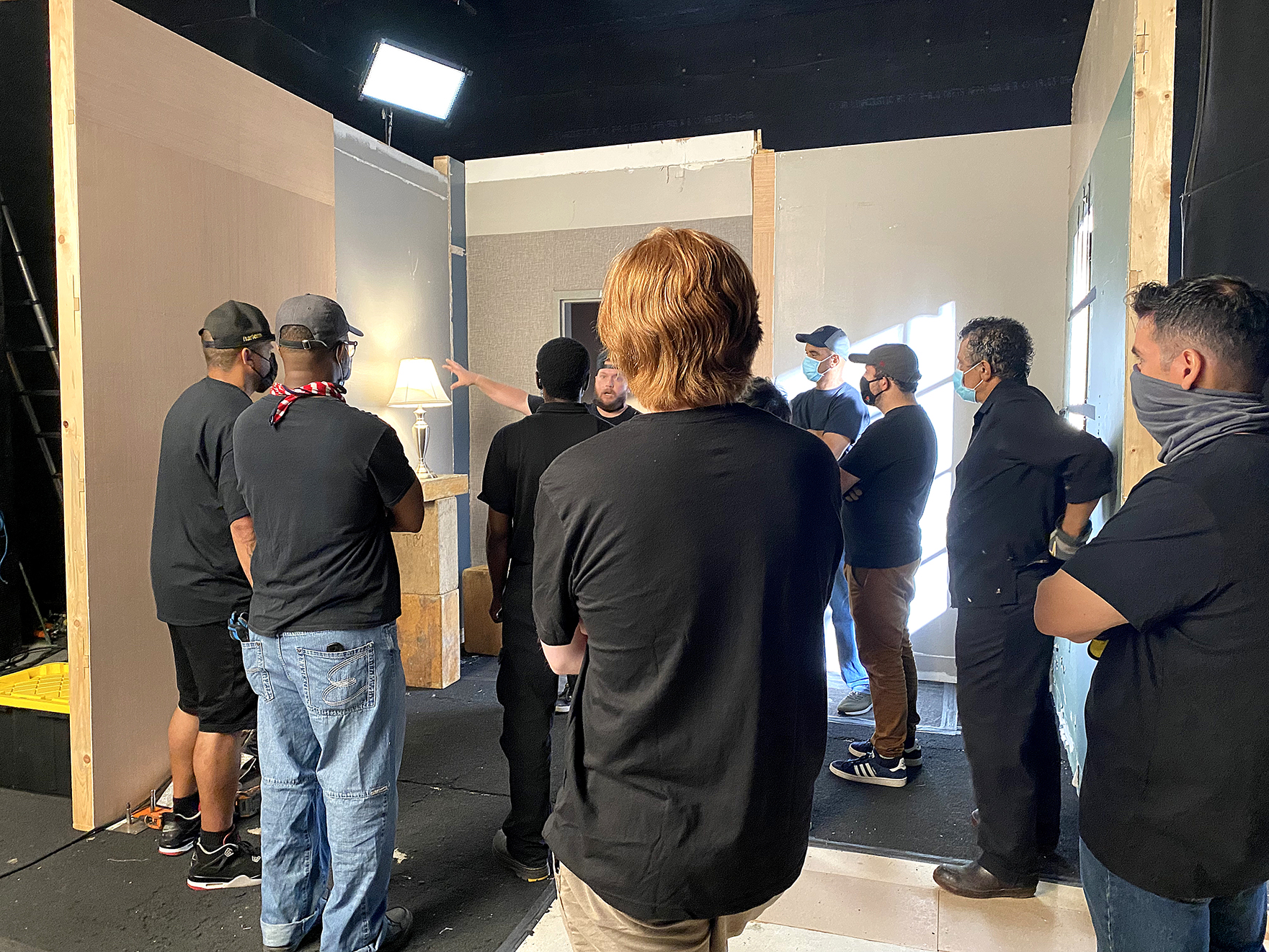 NOVAC is about more than career longevity, though. It's also about the longevity of the stories these careers create, overseeing an ever-increasing video archive of projects from NOVAC's history of documenting Louisiana on film (including its BetteR documentary series, which chronicled Baton Rouge's flooding and social unrest in the summer of 2016). Archivists work to digitize old VHS tapes and other analog recordings from NOVAC and private individuals alike, while projects like the Post Coastal documentary series invite Louisiana residents to investigate how our state's communities thrive in the throes of climate change and receding coastlines.
In 2014, a grant allowed the organization to widen its scope into Baton Rouge, encouraging the volunteer team of crewmembers, filmmakers, editors and documentarians to share their knowledge with participants—or "storytellers," as NOVAC calls them—outside the Crescent City, too. This is where Stevee-Rayne Warren comes in. The bulletin board in her office at Celtic bears rows of color-coded sticky notes tracking the production schedules of various movies and TV shows filming across cable and streaming services. These act as a crucial quick-reference for the resumes she receives as manager for Community Crew Up, NOVAC's on-set paid internship program. Her role also extends to the organization's external partnerships including the WarnerMedia Access to Action Program (think of it as a national version of NOVAC), allowing her to find on-set job placements for local and national projects.
"In the past five to ten years, there's definitely been a shift in the film industry that's led to more opportunity outside Los Angeles," says Warren. "I am very much rooted in Louisiana, and I'm very passionate about closing the opportunity and knowledge gaps for people based here."
Kristen White, a 2017 LSU graduate currently working with the art department for the National Treasure TV show, shares that passion.
"When you hear about working in entertainment, you usually think of being an actor or actress or being in front of the camera, but I didn't realize all the opportunities behind the scenes until I got older," says the 26-year-old, whose resume helped land her the National Treasure job with Warren's help. "I feel like a kid in a candy store. It's so fun just to run between sets to make deliveries or hand over scripts, and see the actors preparing to film their scenes. The director of the pilot episode knew me by name, which is crazy."
When NOVAC hosts official anniversary celebrations this October, Warren says she hopes the festivities will extend to Baton Rouge, where so many people have helped make dream worlds—and dream jobs—come to life. White agrees.
"Having NOVAC and projects like the National Treasure show here in Baton Rouge is such an opportunity for the city," she says. "To be here and get to explore all these options within this field has been such a blessing."
To learn more about Baton Rouge's upcoming Workforce Training programs in July and October, NOVAC's teen filmmaking camps at local libraries this summer, or donation opportunities, visit novacvideo.org.