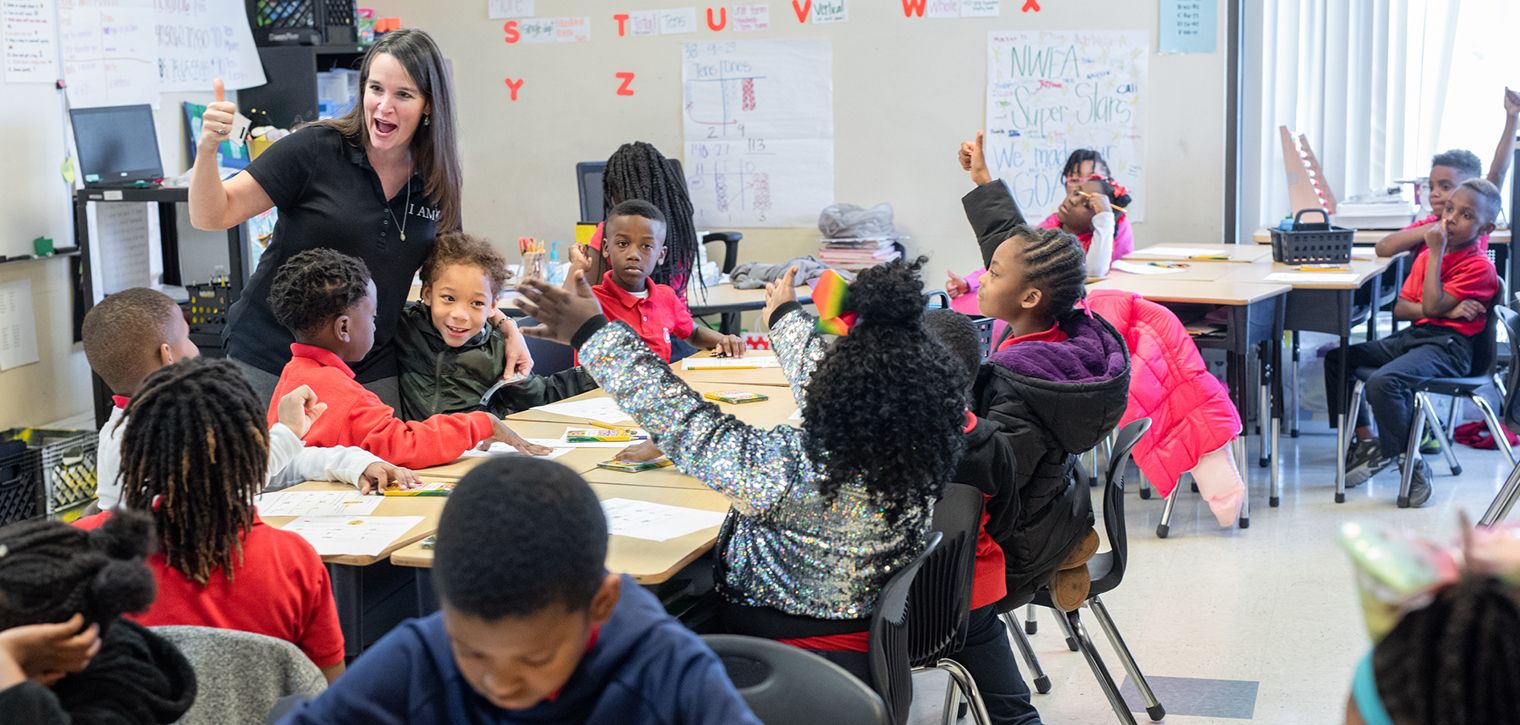 ---
At least seven hours a day, five days a week, plus extra time spent practicing sports or extracurriculars in the evening—that's a lot of life for a child to spend in school. And while smarts are certainly important, when children begin their elementary education, they encounter complexities beyond the basics of arithmetic and spelling. They are learning to attain these skills in a world full of differing personalities and conflicts, while often lacking the tools needed to navigate through them. To help fill this gap, Baton Rouge educator Christy Mensah decided in August 2015 to create I AM, a nonprofit working with school curricula to teach social-emotional wellbeing as a crucial component of interpersonal and scholarly success. 
"As a teacher and a parent involved in the Baton Rouge community, I continuously saw limited resources pulled in so many different directions trying to balance two sides of the coin," says Mensah, who has worked as an educator for 21 years. "Many kids can't get their emotional needs met at home, and then they come to school and they're not being met there, either. They are constantly told to just stay in line and do the schoolwork, but when you have so much turmoil going on inside you, those things become difficult. If you don't address the whole child, you'll never really solve the problem."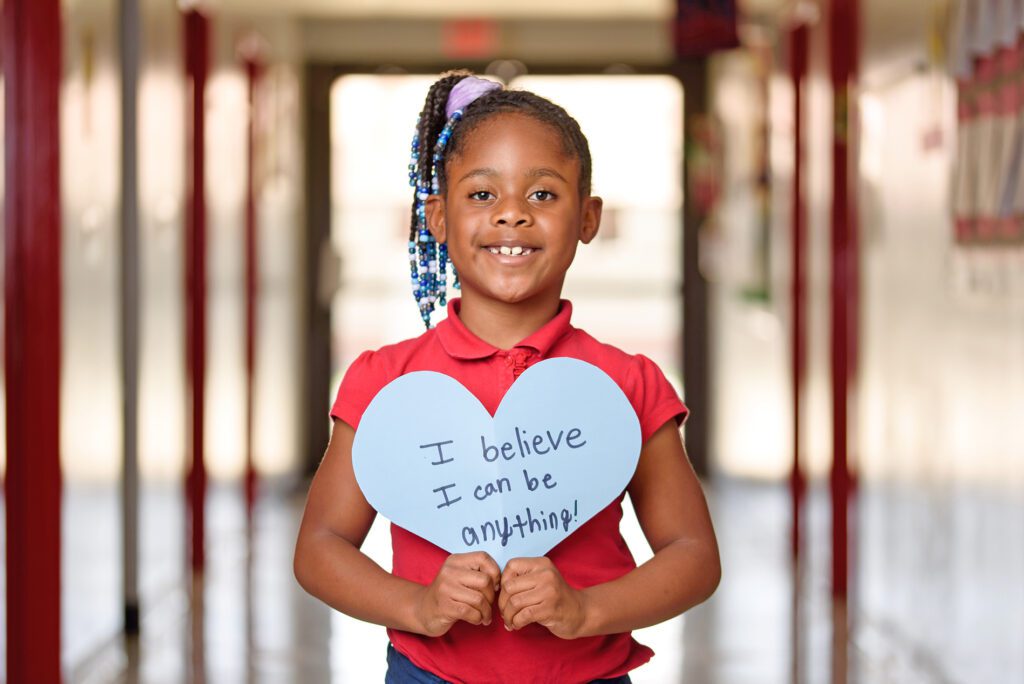 I AM's 10-month social and emotional learning program for grades K-5 currently operates in GEO Prep Academy of Greater Baton Rouge campuses, with Mensah working with the LSU Social Research & Evaluation Center to achieve accreditation and grow I AM into the East Baton Rouge Parish School System, as well as into additional grades. The program consists of a series of ancillary SEL courses and after-school small groups, each of which occupies a set number of weeks and focuses on subjects like conflict resolution, communication of emotions, self-discipline and other character-building tools. In the same way a school includes music class or library time, Mensah and her fellow instructor and executive administrator, Jennifer Erno, separately teach a lesson for 45 minutes once a week per class in every grade level. Teachers then continue to impart those lessons throughout regular classes.  
As a result, students co-create a more supportive learning environment that not only reduces school suspension rates but improves academic performance, something that GEO Prep teachers have observed firsthand. 
"Students begin caring about what their work looks like, and caring about their learning," says Kimberly Anderson, a first-grade teacher at GEO Prep Mid City. "When students are prepared emotionally, conscious of how their attitude affects them and their neighbors, it works to their benefit academically."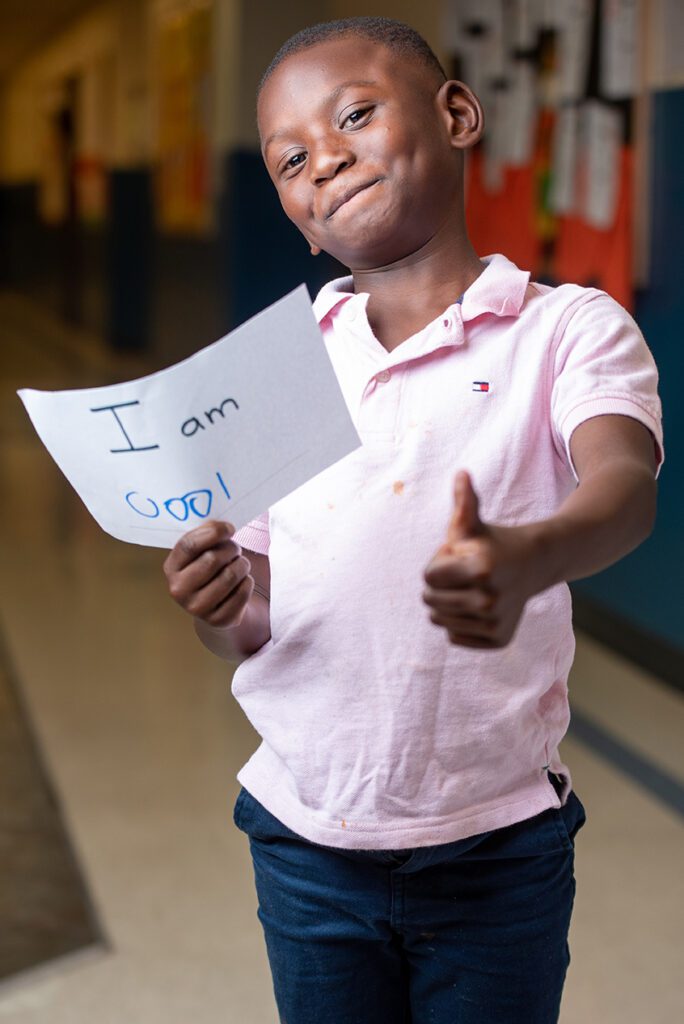 This is why Mensah advocates for the importance of instilling the program's values early on, far before high school or college. 
"One of the first things that our program addresses is identity," says Mensah. "Academic achievement can be built upon, but it's hard to instill positive identity into a teenager who has been emotionally and verbally knocked down for years. If we can empower children while they're still in their formative years, and give teachers and parents enough resources to help make that happen, then we can all work together to lessen the strain on the system."
I AM also performs service projects each year with students, including filling shoeboxes for Operation Christmas Child and collecting food for the Greater Baton Rouge Food Bank. A seven-week course of the program's "I CAN" lessons in grit, resilience and work ethic has seen particular success with students, as have courses about bullying and physical violence.
"Working in an urban community, that's what these kids tend to see and what they know," says Anderson. "But when Christy gives her lessons on those subjects, you can see the kids thinking and changing."
Then there are the little things, gestures that remind students that the place they spend so many hours a day is more than a homework factory—it's a safe space.
"Recently I was consoling a student who believed she was ugly because she didn't have a bow to wear in her hair," says Anderson. "Another little girl saw and gave her one of her own bows, and it was such a sweet, simple moment. These kids are really learning that a characteristic of self-love is selflessness, and I would love to see I AM spreading that message in schools all over the city."