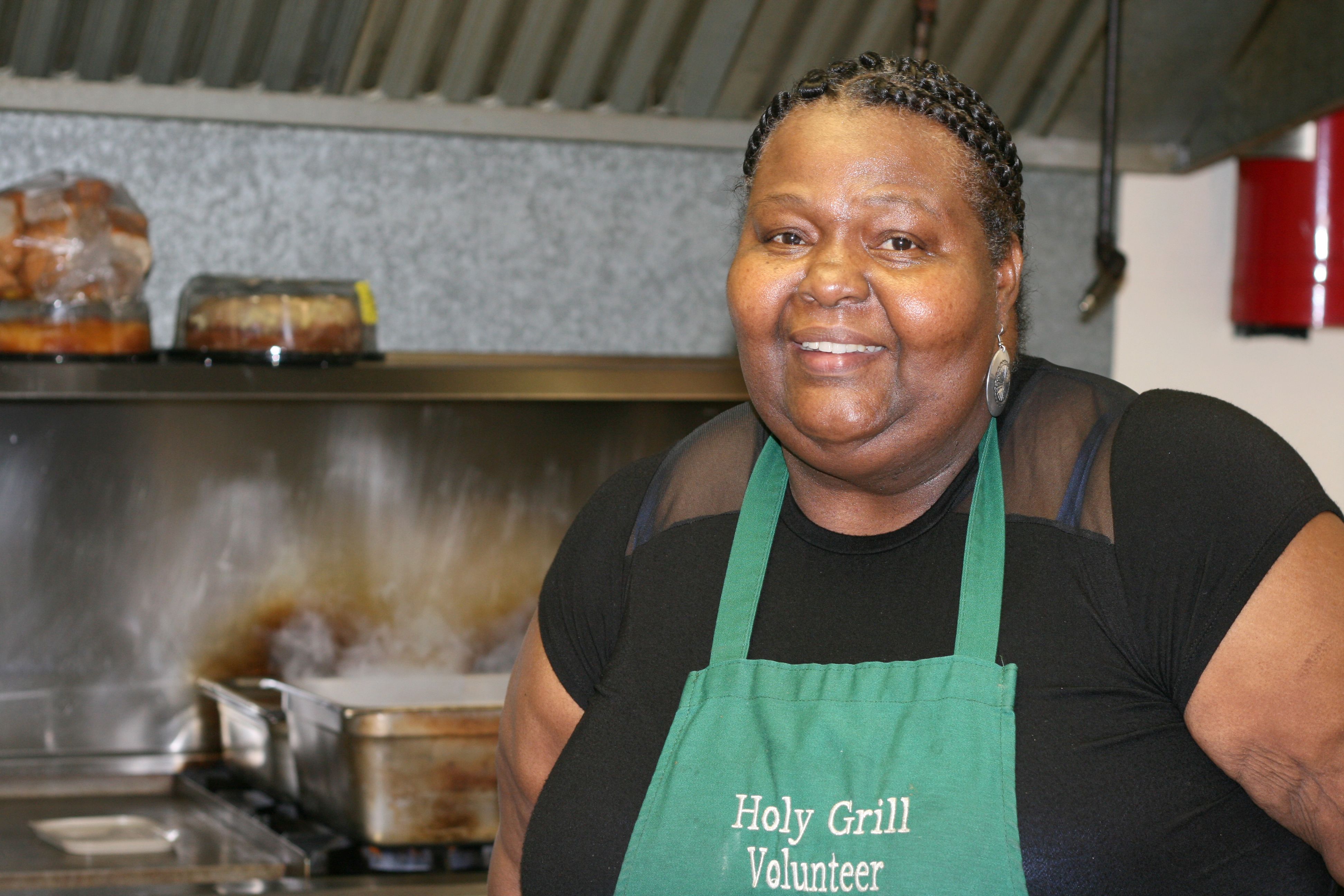 ---
The BREC gymnasium that lies at the heart of Zion City is busy with activity every weekday at lunchtime. Like clockwork, Tonia Causey, the cook and coordinator behind the Interfaith Federation of Greater Baton Rouge's Holy Grill program, pulls up to the activity center with a car full of freshly made favorites, from red beans and rice to spaghetti and more, all ready to be served, free of cost. As people take their seats, anxiously awaiting whatever is on the menu that day, Causey and Interfaith Federation executive director Rev. Robin McCullough-Bade explain that this is much more than just a food program, but rather a community established through the simple gesture of a warm meal.
"The program is more than just free food," says McCullough-Bade, who notes that more 20 diverse local faith congregations provide assistance with the program that was founded in 1987. "It really has become a family of people who care for one another."
At the heart of that family is Causey, who, for the past 29 years, has worked tirelessly to not only take the ingredients acquired from local food banks and transform them into nutritious meals, but to connect with everyone that comes through the gymnasium doors during her lunch service.
"The communication that I have with the people who come out and dine is really special," says Causey as she walks from person to person serving meals like a waiter in a five-star restaurant. "They need a listening ear, and I love that I can be there for them. Some of them even call me mom."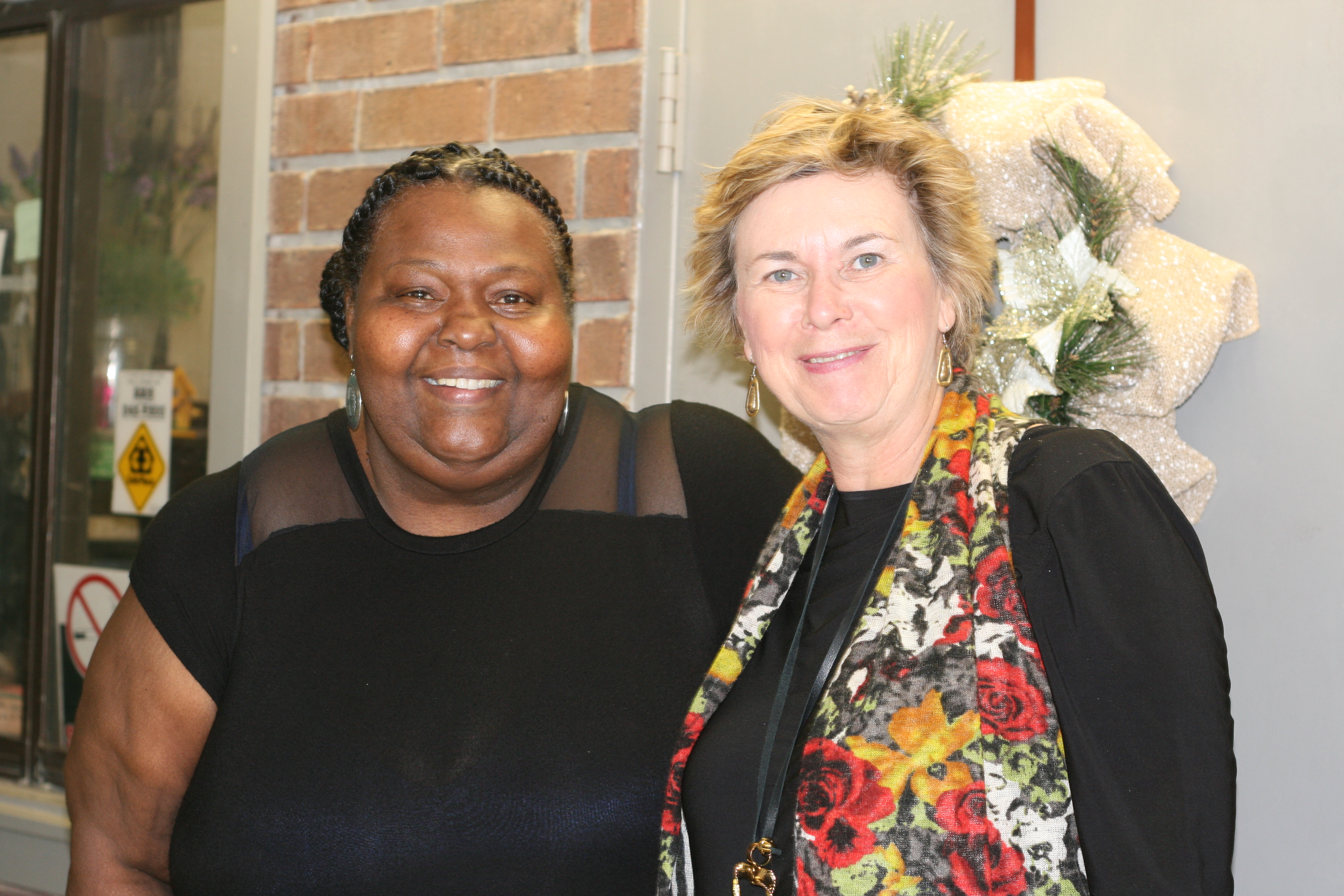 Finding her love for cooking as a child helping her mother after a long day at work, Causey has always seen the connection between food and service. Upon learning about the free meal program through her own church, Causey applied for the head position but, unfortunately, did not initially get it.
"Even though I hadn't gotten the position, I still wanted to help," says Causey. "So I started volunteering as much as I could, and eventually I took over when the other lady couldn't do it anymore."
Now, almost three decades later, Causey has developed a system for her one-woman kitchen, as well as an uncanny ability to predict just how many mouths she will be serving once she gets to Zion City.
"I never know how many people are going to be there," says Causey. "There are usually more people toward the end of the month and lots of kids once school lets out for summer. With the kids, I usually have somewhere around 125 to 130 people."
However, whether it be just 10 people or in the hundreds, for McCullough-Bade, the daily showing and involvement from throughout Baton Rouge transcends lunchtime and shows a genuine love that unites the city.
"It's all about seeking the common ground," says McCullough-Bade. "And that is found in caring for your neighbor. By feeding the hungry, we are building on our common humanity rather than emphasizing what makes us different."
With other events like health fairs, the faith communities that make up the Interfaith Federation are hoping to enact lasting changes to improve not only Zion City, but Baton Rouge as a whole.
"We are trying to expand to more than just feeding," says McCullough-Bade of the initiative dubbed "2020 vision." "We want to broaden and deepen our mission here by supporting healthy and safe lifestyles through support and encouragement."
For Bade, the realization of a peaceful and fulfilled Baton Rouge lies in working with the dear neighbor, rather than imparting the change we deem best upon them. In doing so, we take steps to not only bring about a better community, but to understand each other in a way that puts compassion at the center of every action.
"I think one of the most important things to remember is that we do not know what we do not know," explains McCullough-Bade. "We don't know what someone has been through or is dealing with. Therefore, when we take time to listen, we truly become a community."
---
To get involved with Holy Grill or to learn more about the Interfaith Federation of Greater Baton Rouge's other programs, visit ifedgbr.com.