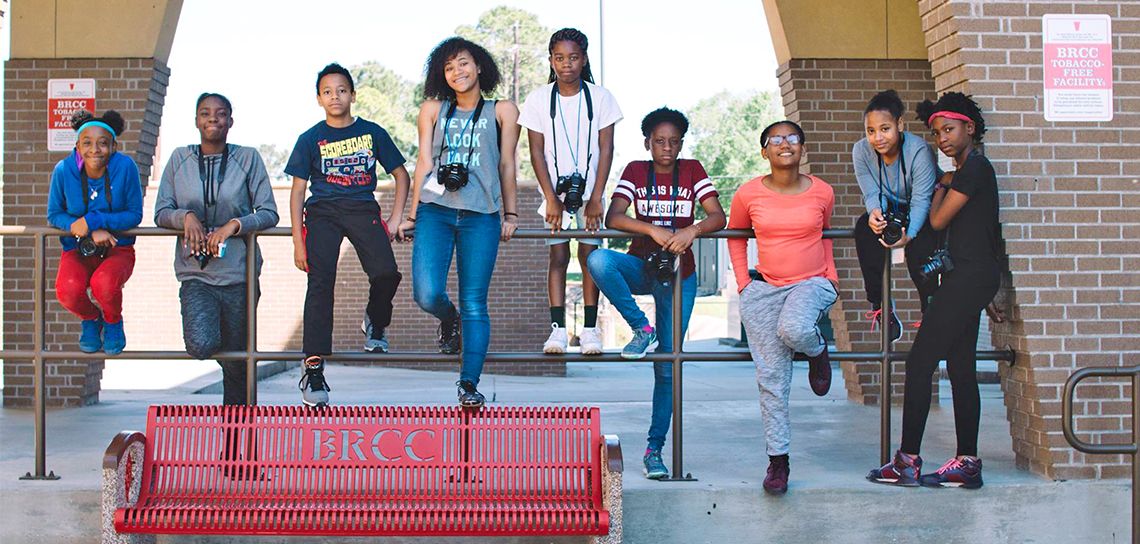 Giving back: The Futures Fund
---
Early on a Saturday morning, middle and high school students fill a classroom on Baton Rouge Community College's Mid City campus. They aren't there because it's required, however. Rather, they are up at 8 a.m. on a weekend by choice.
"The students that come for our 10-week programs in the spring and fall come to learn but choose to for their own growth," says Helena Williams, director of marketing and communications for The Walls Project, the organization under which the educational program The Futures Fund operates. "We are working on getting approved for school credit but, as of now, kids are coming just to better themselves."
Started in a warehouse in 2014 with just 15 students, The Futures Fund was founded with the desire to offer Baton Rouge's students a new type of education. Through the lens of coding or photography, kids and young adults are introduced to countless practical and entrepreneurial skills that go far beyond the computer or camera. From financial literacy to public speaking to problem solving, the program aims to not only give students lucrative skills but also to allow them to see work in a way that encourages creativity and passion.
"We are trying to train a whole new generation that knows how to love what they do," says Williams. "We want to show that you're not locked into a 'typical' job. You can be an artist and still make money. For us, it's about teaching skills and showing students how they can be used in many different ways."
The key to bringing this about, says Williams, is a fresh approach to teaching—one that gives students role models who display the passion they are trying to instill.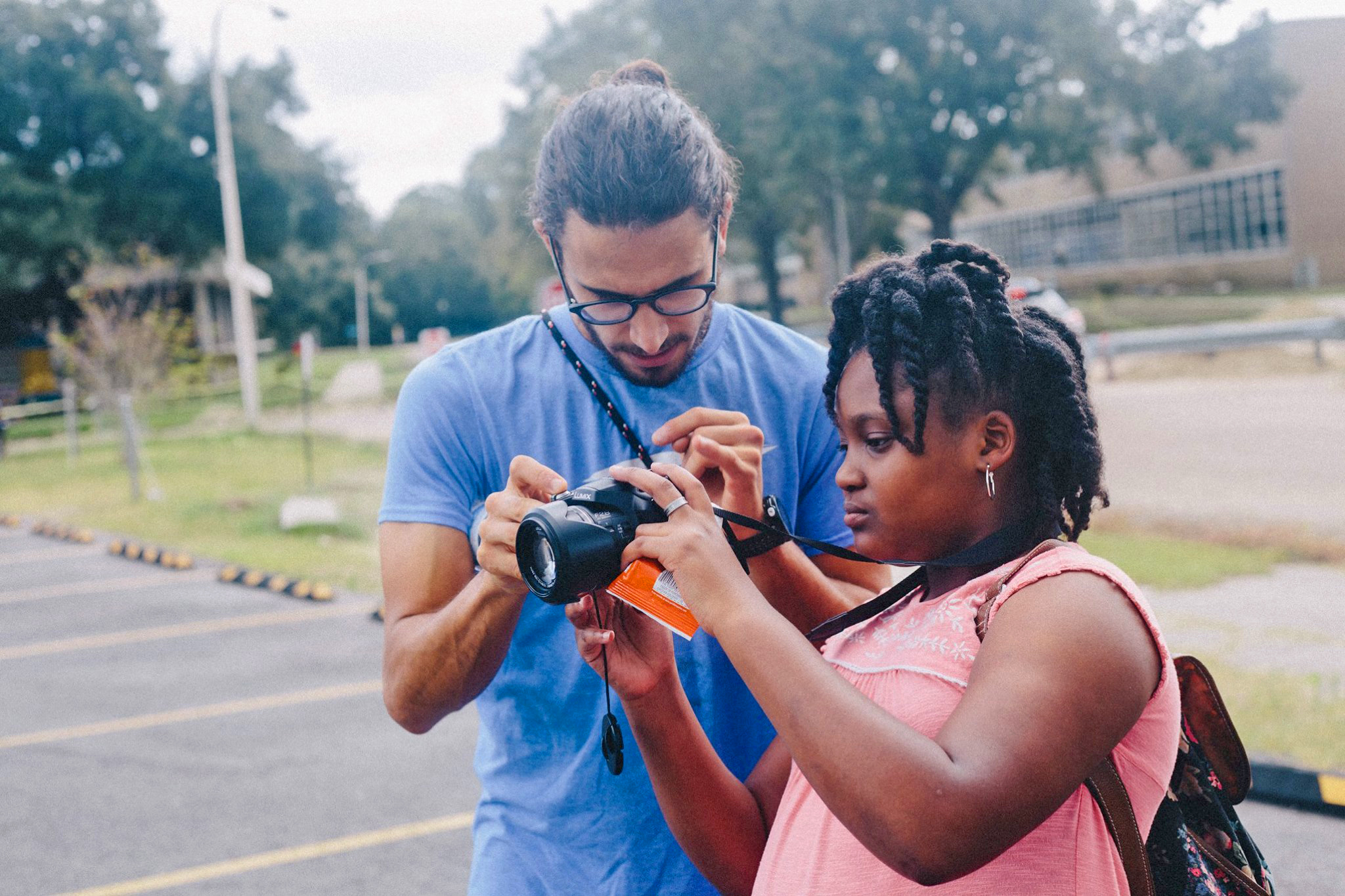 "Our instructors are industry professionals that are usually between the ages of 20 to 35," explains Williams, who notes that despite 99% not being teachers in the technical sense, the enthusiasm they bring to sharing what they love continues to yield impressive results. "In the classes, we focus on a mentor-mentee mindset rather than student-teacher. We want to treat the kids as adults, rather than becoming just another place where they are pushed through the system. It's all about one on one."
The weekly, four-hour courses are divided by difficulty into three levels, with small groups of students working closely with instructors. As students grow, so too do the opportunities afforded through The Futures Fund. Upon the completion of the three levels, students are given the chance to engage in a work-study program, which, through jobs like photography for events and coding in offices, allows students to get a taste of the professional world by establishing connections, developing a strong work ethic, and even getting paid.
"It's very important for us that we pay students for their work," says Williams. "We want to make sure they know the value of what they are creating."
As The Futures Fund grows, the program continues to give more and more kids throughout the Capital Area the ability to see this value in themselves by teaming up with other nonprofits to offer even more opportunities and encouragement.
"One of our specialties is bringing other nonprofits together," says Williams. "When we combine forces, rather than having a 'stay-in-your-own-lane' attitude, we can accomplish so much more."
Just four years after its founding, the program now serves as many as 200 students from 48 public and private schools across Baton Rouge per semester, a figure that proves both the effectiveness of the program and the enthusiasm of the students. And as the program looks to expand to more disciplines and locations, for Williams, The Futures Fund's continued success lies with the kids who don't just fill seats in a Saturday-morning lecture, but return each weekend eager to create, connect and catch on to something new.
"In total, I think we have taught about 700 students over the past four years," says Williams. "A lot of the kids have gone on to do really amazing things, and they all blow my mind. I think, more than anything, this program gives kids the motivation and confidence to pursue anything that interests them because, if they can learn to code, they can really do anything."
---
Donate or learn more at thefuturesfund.org.