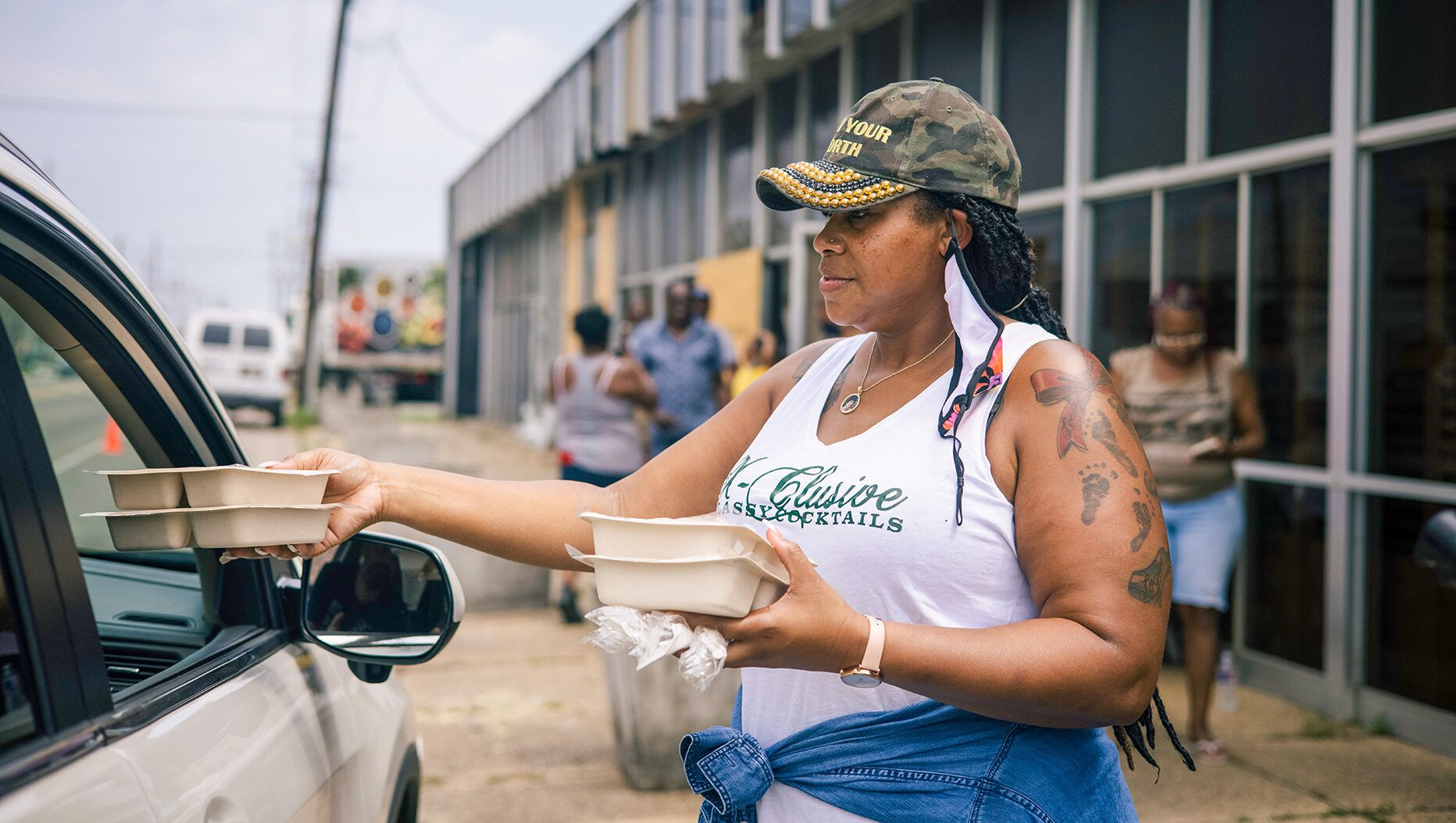 Giving Back: Feeding Louisiana
---
Statistics can only tell us so much. When we read that one in four Louisiana children experience food insecurity, or one in four seniors, we understand that we're learning about the problem of hunger, true. But what we don't often understand—at least on the surface—is where the problem comes from, and what the ripple effects may be. One in four children experiencing food insecurity, for example, could translate into one in four children struggling in school, or with their emotional well-being. One in four seniors may be buried under exorbitant healthcare costs. Add on the fact that rural communities and communities of color experience even more food insecurity, or that 52% of single-women households operate below the poverty line, and suddenly the problem of hunger becomes much more complicated than a mere absence of food.
Feeding Louisiana, a Baton Rouge-based nonprofit in association with the state's five Feeding America member food banks, knows this. As an organization serving all 64 parishes, it not only acts as a liaison between food donations and the communities that need them, but it also provides services in advocacy and education, leading the way toward dismantling the root causes of hunger.
"There is no single, particular reason why a person doesn't have enough food for themselves or their families," says executive director Korey Patty. "It just looks different for everybody."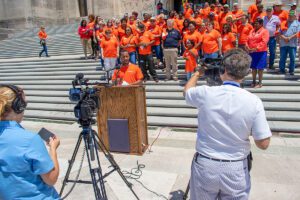 To tackle these differences, Feeding Louisiana juggles a number of advocacy efforts, including those linked to parent organization Feeding America's Campaign to End Hunger, which advocates for protecting and advancing federal nutrition programs like the School Breakfast Program and the Supplemental Nutrition Assistance Program (SNAP), among others. Various faith-based and outside community organizations also join hands with Feeding Louisiana to help with distributions and the more complicated work of reducing the stigma around food insecurity.
"We basically get to wear two hats," says Patty. "One of them involves representing our five members and the work that takes place within the network, looking at meal distribution numbers and communicating all the steps they have to go through to make sure all that gets done."
The second hat, he says, involves working with elected officials and agencies like the U.S. Department of Agriculture to enact government policy at both state and federal levels, building up more resources and inventory streams like the kind that dried up at the start of the COVID-19 pandemic. In 2020, a year in which Louisiana food banks distributed 120 million pounds of food, Feeding Louisiana noted a 67% increase in need from the previous year, even as it experienced a significant drop in volunteers and donations.
"We have to make sure that people's immediate needs are met, because people need to feed their families tonight," says Patty. "But we're also there to raise a flag for long-term advocacy and policy interventions that can sustain people long-term, whether during a pandemic or a hurricane or a job loss. We're asking things like  'How do we attack some of these systemic issues that the state has faced for a long time? How do we make sure that people have the things they need to get out of poverty?'"
One of these fights for long-term change takes the form of Louisiana Anti-Hunger Day at the state Capitol, a day of budgetary requests to the government alongside inspirational speakers from the sectors of education, agriculture and politics. Since the start of the pandemic, the event has moved its efforts into the virtual sphere but has continued to draw speakers like Governor John Bel Edwards, who on May 5, 2021, proclaimed the date as the official Louisiana Anti-Hunger Day.
"So much of our work is about building coalitions not only in the legislature, but with the general public," says Jim Dempsey, Feeding Louisiana's development director.
"We want to make people feel more engaged with the issue of food security and help them understand that it doesn't exist in a vacuum, and that they can help."
The benefit of going virtual means that this year, Dempsey can continue to arrange themed panels of speakers on a regular basis, with the next talk—this time on the subject of rural hunger—available to view on the Feeding Louisiana YouTube channel this month. Of course, people looking to make an immediate impact in Baton Rouge can continue to volunteer with and support the Greater Baton Rouge Food Bank, and can stay up to date by signing up for Feeding Louisiana's "Policy Pulse" e-newsletter.
"We're always trying to create more advocates who can use their voice to effectively create change," says Patty. "Anything that helps to make that social safety net stronger and helps to prevent people from falling through the cracks after significant hardship—that's the major goal."