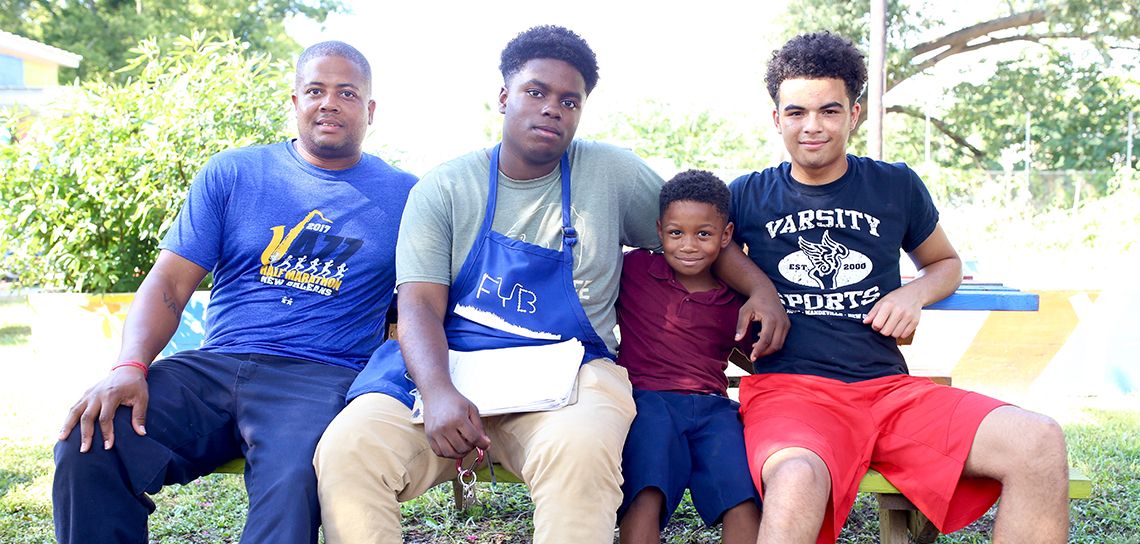 Giving back: Fathers On A Mission
---
"God, I am not a businessman," prayed Levar Robinson 10 years ago during his search for greater purpose. But, no matter how vehemently he objected, he says God kept giving him back the same calling to start a nonprofit organization to help kids avoid the hardships he had to overcome.
"God gave me FOAM, or Fathers On A Mission," says Robinson, a dad of six who grew up without a father figure in his own life. "Our goal is to support and bring together fathers, but most importantly, it's about the kids."
Robinson officially formed the organization in March of 2017, so he is still new to the nonprofit scene. That doesn't stop him, however, from reaching for every opportunity and working to spread positivity through countless avenues of community outreach. His efforts were rewarded earlier this year when he was selected to receive a Volunteer Activist Award from the Emerge Center. From daylong educational fairs to reading in classrooms to teaching students the keys to professionalism, Robinson and his growing team are on a mission to make lasting changes in the lives of men and children alike.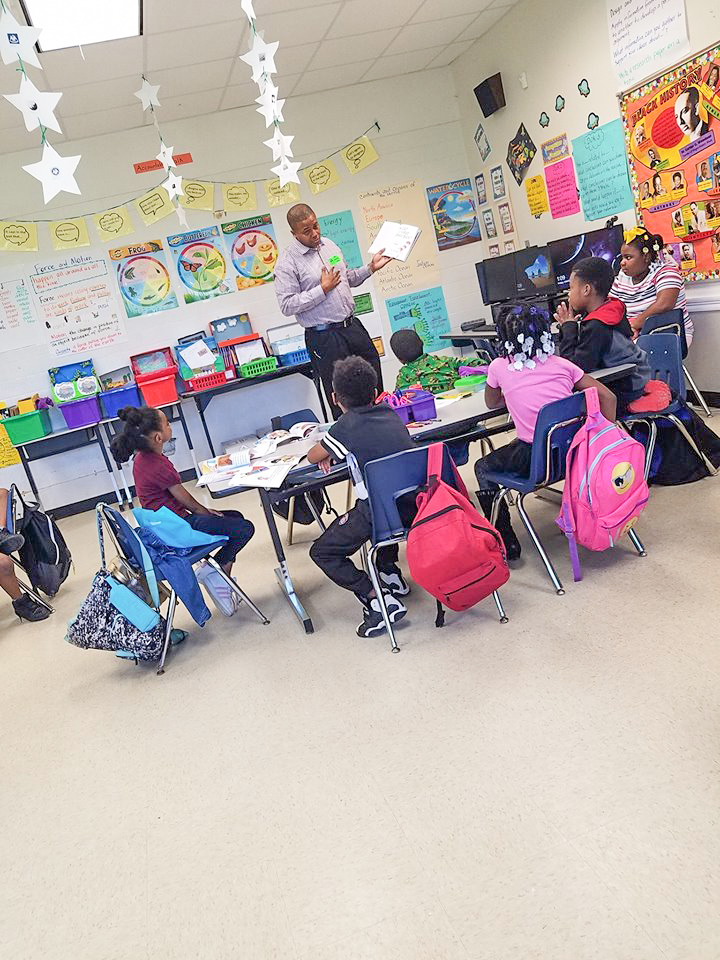 "After you pray, you have to be the one to take action," says Robinson, noting that by getting adults involved in children's betterment, they in turn transform themselves. "My goal is to create progress that you can see."
Focusing on the impact that each supportive adult can have in the life of a child, Robinson says his organization is helping to create the type of systemic changes that serve to lift up an entire community. Through events like weekly meetings, guest speakers and more, FOAM is slowly working to engage the community and start a dialogue among people determined to find solutions to the problems many are content to just dwell on.
"I want to break the cycle," explains Robinson, noting the successes he has seen in his own life through hard work, defying the stigma that you need connections to move up. "People get angry at me. They say I am stepping on my own race, but the thing is, I'm not dragging anyone down. I'm just trying to lift everyone up."
Robinson's primary means for uplifting involves education. In addition to starting his organization, Robinson also took on the responsibility of an afterschool mentorship with several children from local schools. Taking them to museums, libraries and even council meetings, Robinson hoped to impress upon them their potential.
"When I started to mentor, I asked for the kids that weren't necessarily the best in the class," says Robinson, noting that the "bad" kids still deserve a chance and often are in need of extra attention. "I want to pour positivity into them and make sure they understand that education is something no one can take away from you."
Focusing on older children as well, Robinson and the FOAM team host career fairs to teach about résumé building, interview tips and the value of trades that lie beyond a traditional college education.
"It's all about presentation," explains Robinson. "I am a black man with a mouth full of gold, but I got calls back and I have a career because I prepared myself and presented myself well. You put on a nice shirt and you show up. Sometimes it's as simple as that."
Through each of FOAM's current programs, as well as planned initiatives including an annual conference, Robinson is aspiring toward the goal of crafting better role models for children throughout the metropolitan Baton Rouge area. After all, he notes, the fathers of the future are in classrooms right now.
"Whether we like it or not, kids look up to us," says Robinson. "I want to create a network to share experiences and drop down the walls we have up between one another, because we can really make changes together."
For more information, visit fathersonamission.com.