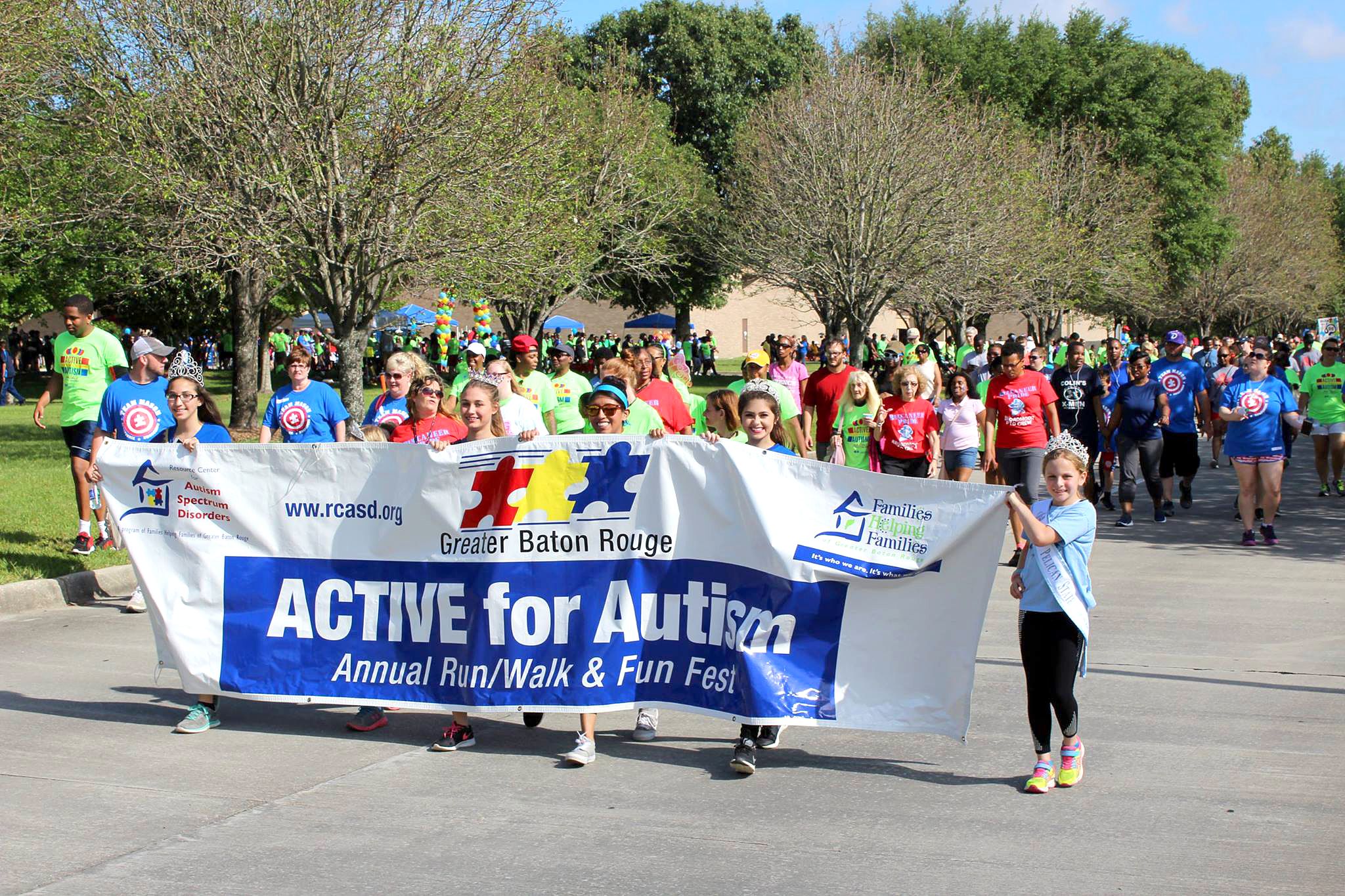 Giving back: Families Helping Families of Greater Baton Rouge
---
Nervously walking into a group of eight or nine other parents, Jamie Tindle was looking to be understood. Her six-month-old son Alex's health problems seemed unsurmountable and isolating. Throughout months of constant traveling for specialized medical care, Tindle had let her social life become a thing of the past. However, upon hearing about Families Helping Families, Tindle was intrigued and willing to give something else a try, for both her sake and the sake of  her son.
"I walked into this small workshop and I was surrounded by other parents who were having the same experiences as I was," says Tindle, whose son is now 22. "I enjoyed coming together with the families, but I walked out of that meeting and right back into my life of doctors and everything else. I knew they were there, but my life didn't change."
Fast-forward seven years, after the dynamics of Tindle's own family changed and she was left as a single mom. Determined to set out on a new path, Tindle took a job with the Northshore chapter of Families Helping Families, a nonprofit organization that provides services, information and support to individuals with disabilities and their families. Living in Denham Springs, Tindle could not conceive of the need in her own community, much less that of the entire state supported by FHF's statewide network of local resource centers. However, when a job at the Greater Baton Rouge FHF center presented itself in 2005, she felt compelled to take a chance and step out of her comfort zone.
"I have never regretted my move to this center," says Tindle, who has worked as the executive director of the Greater Baton Rouge chapter for 12 years. "We serve East and West Baton Rouge, East and West Feliciana, Pointe Coupee, Ascension, Iberville and Livingston. At first that was completely daunting to me, but I have realized that no matter where you go, the needs are the same. We need support and we need each other."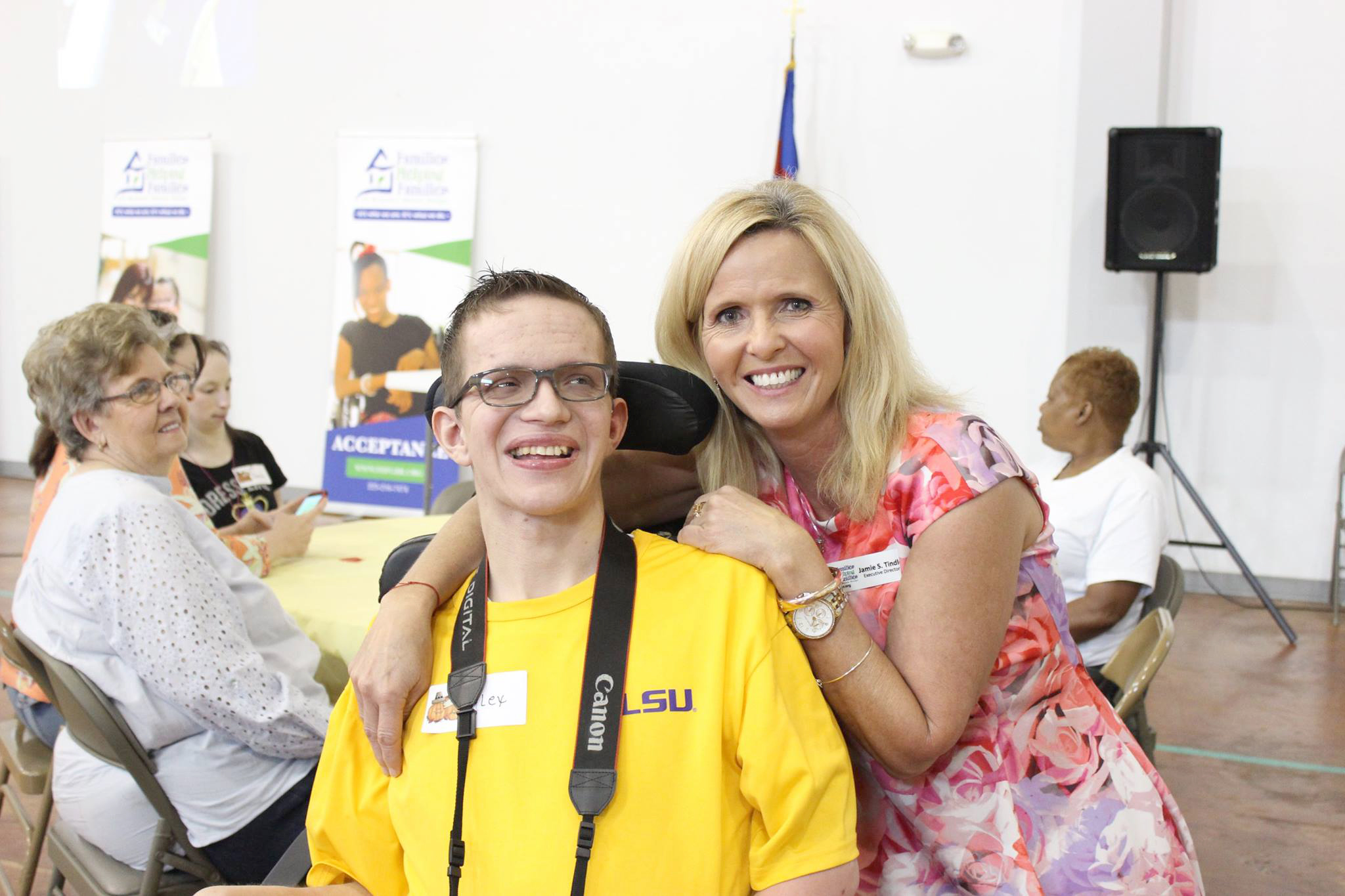 Tindle's team is uniquely qualified to support the many callers and visitors the center gets daily, as more than 95% of the workers and volunteers have a family member with a disability and can therefore relate through their common experiences. One such person is Teresa Harlan, who serves as the director of the Resource Center for Autism Spectrum Disorders, or RCASD—a program only offered at the Greater Baton Rouge center that offers a lending library, advocacy, workshops and training on autism-related topics.
Harlan, who is on hand every day to offer resources and advice to families, has her own story and her own struggles. Her son Jonah was diagnosed with autism at a young age. And while many told Harlan that the early diagnosis was a good thing, she didn't feel that way at first.
"It's a weird thing, really," explains Harlan. "The diagnosis sets off a sort of grieving process, but the child is still there. You are mourning all your previous hopes and dreams for the child, which have now changed dramatically."
Inspired and motivated by her own struggles to understand services, rights and how to deal with Jonah, Harlan spends her days making sure the families she serves do not have to face the same obstacles or the same heartbreak.
"I feel like I live and breathe autism," says Harlan. "I approach every case as if it was my own son—whether it be getting plans corrected, answering insurance questions or offering additional support. My biggest thing is making sure that I never refer a family to a dead end."
But it's not all about medical plans and legal rights—Families Helping Families is also focused on fun. With monthly themed dances at BREC, Friday-night parties with LSU's Tigers for Autism Awareness and Volunteer LSU, Thanksgiving feasts, waterpark visits and, of course, the Active for Autism 5K, walk and fun fest, the opportunities are endless for families to reach out, have a good time and enjoy the company of people who get it.
"The last thing you want is for families to retreat into their homes," says Harlan. "There are so many people out there with the same experiences. Our social events allow families to come together and have fun."
With Active for Autism right around the corner, kicking off at 8 a.m. on May 5, the entire Families Helping Families team is looking forward to the chance to come together in the name of community and support.
"We started the event in 2009," explains Tindle. "We were expecting just a few families, but we ended up having over 1,600 attendees. This year, we are hoping for around 5,000. It's amazing what we can accomplish when we all come together."
Looking forward, both Tindle and Harlan don't see themselves going anywhere except to the next workshop, event or fundraiser to meet parents, talk with families and offer the loving affection that makes Families Helping Families a shining beacon in these families' lives.
"We've had people tell us, 'Wow, you guys are at everything,'" notes Harlan with a smile. "We want to make sure we are everywhere so we can embrace families and let them know their resources—because the last thing they are is alone."
To sign up for Active for Autism, and to learn more about the resources offered through Families Helping Families, visit fhfgbr.org.