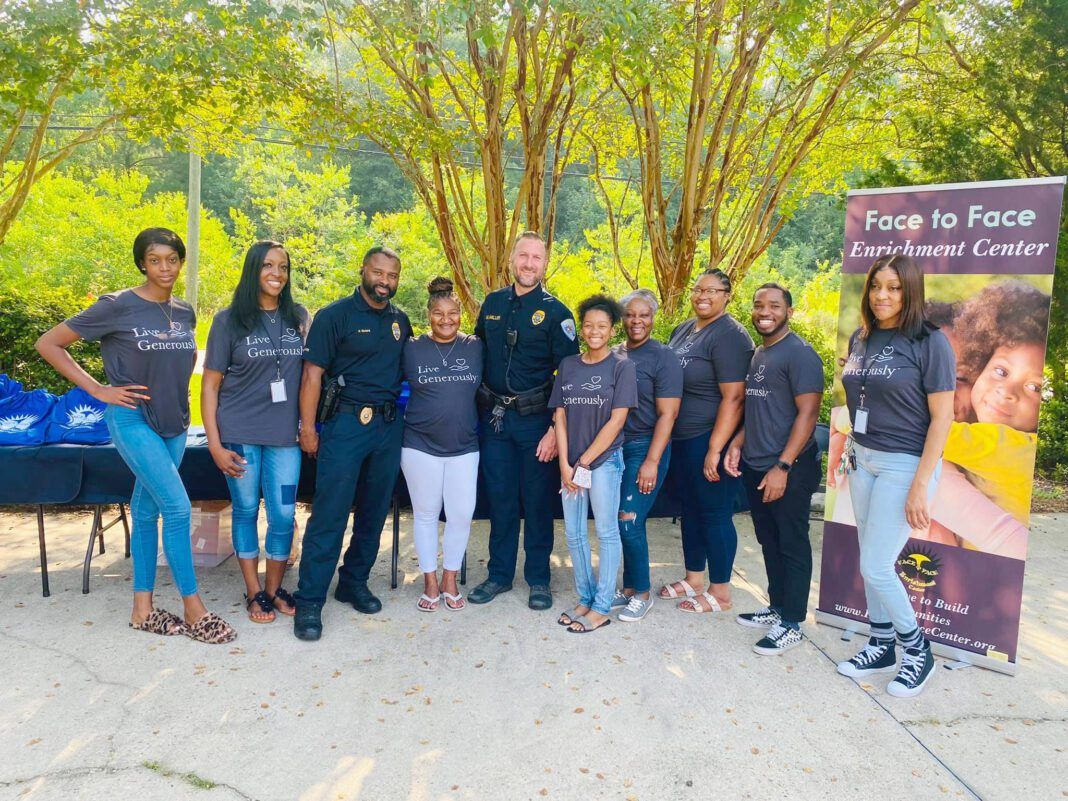 Giving Back: Face to Face Enrichment Center
On July 22, Face to Face Enrichment Center hosted a Youth & Family Empowerment Summit at the Main Library at Goodwood. The free event offered local families an opportunity to prepare for the upcoming school year—not only with school supplies and door prizes, but also professional guidance on how to avoid the pitfalls of peer pressure, bullying and other issues.
And while the July event represents its first summit, Face to Face launched its first program for Baton Rouge's disadvantaged populations nearly 20 years ago. Founded by Southern University alum Gabrielle B. Johnson to address a need for HIV testing and outreach, Face to Face and its local partners now offer services ranging from health information to a free college initiative for veterans and other adults seeking to enroll in vocational and other types of schooling. 
Since 2009, though, Face to Face's core program has been the COPE Project, a mentoring model developed by Johnson as a result of her experiences with HIV outreach.
"I came across a lot of kids who just felt lost and hopeless," explains Johnson, "so we switched our focus to mentoring."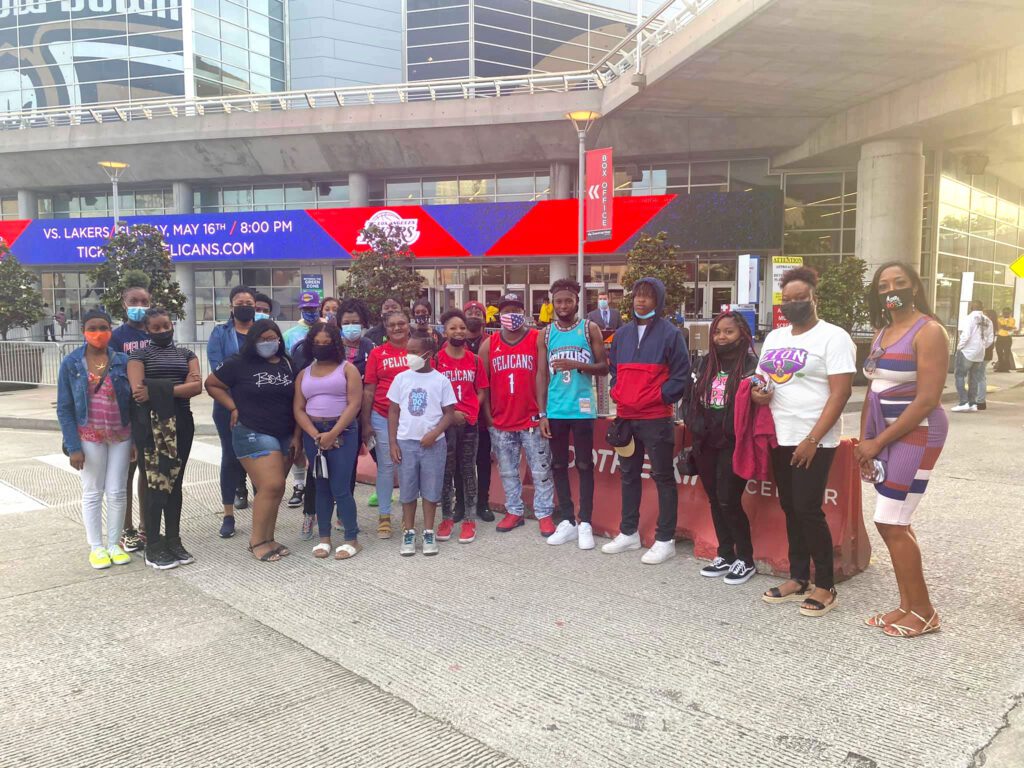 COPE pairs carefully screened adult mentors with 10- to 18-year-olds who are or experiencing social or emotional issues or are at a high risk of educational failure or gang involvement. Kids are frequently referred by counseling agencies, schools, courts, community partners and even parents who find out about the organization through Facebook and Instagram. 
Providing one-on-one support during in-person meetings, fun activities and even over Zoom, COPE's mentors help kids identify and achieve goals as well as improve social, study, communication, coping and decision-making skills. 
"A lot of people are surprised that any child who can benefit from mentoring can be a part of our program," Johnson explains. "We don't have any restrictions."
Around 70 children are currently enrolled in COPE. However, Johnson notes the program has benefited hundreds of children over the years. She has even been contacted by former program participants who have credited COPE with saving their lives. "Hearing stories like that," she says, "we know we're making an impact."
Linda Washington has mentored two high school students over the past four years.  She's found even the simplest activities lead to complex conversations. 
A few years ago, Washington mentored a young woman who was struggling with shyness, family issues and low grades. As they were browsing clothes at the mall, the teenager mentioned she didn't like her appearance and felt out of place at school because of her slim build and tall height.  
"You are beautiful young lady," Washington told her. "Never let anyone tell you otherwise."
Overhearing their conversation, an older woman stopped to lend her encouragement to the teen.  
"It just made me feel so good, and it brought tears to my eyes," Washington says.
During her time as the teenager's mentor, Washington continued to foster the teenager's confidence and provided inspiration with stories about her own spiritual journey. Soon, the young woman blossomed, and her self-esteem and grades improved. Washington even developed a relationship with the teenager's mom, acting as a sounding board and ally in addressing issues.
Those kinds of success stories have earned the organization the support of local agencies such as the Louisiana State Police, as well as state and federal grants. 
While the organization has already expanded with offices in Hammond and Metairie, Johnson has aspirations of growing the program to other states and eventually nationwide. The organization's biggest need continues to be finding enough mentors to meet the needs of the young adult population.
"Even when this program is over," Washington tells her mentees, "take with you what we've talked about. Remember a lot of people—including me—love you. Hold your head up high and be proud of who you are."