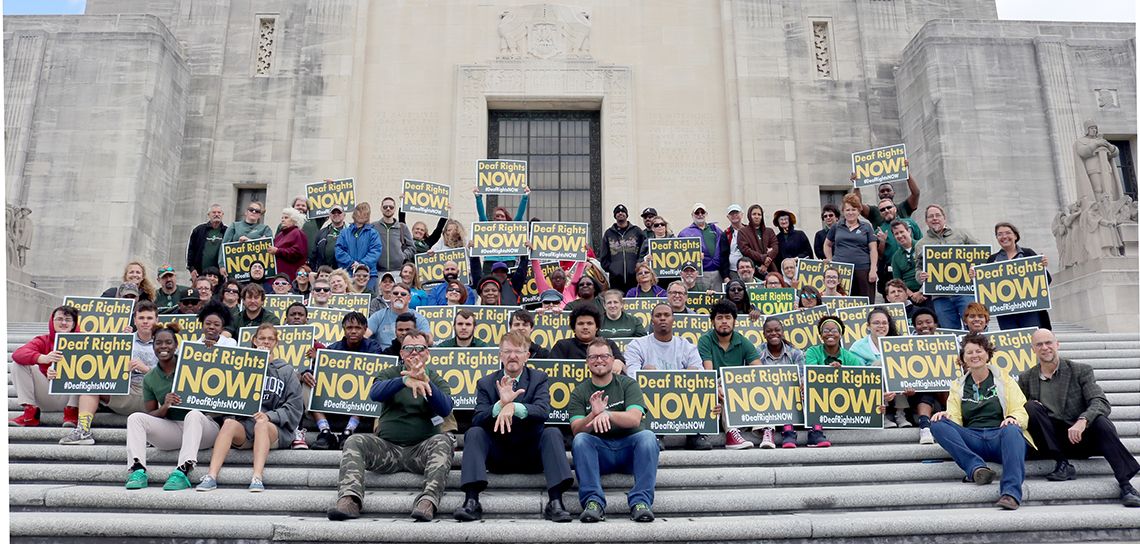 ---
At eight years old, Rylan Pilk is the youngest in the wood-paneled conference room during a meeting of the Louisiana State Board of Elementary and Secondary Education. Sitting at the front of the room, Pilk is the center of attention as he signs to his translator, asking board members for the services he needs to excel at the Louisiana School for the Deaf and the Visually Impaired.
"Please, can you help my school?" he asks.
Preparing for her own turn in front of the audience, his mother, Jeri Pilk, could never have imagined this scenario when she reached out to Deaf Focus four years prior. The organization, which was established in 2009, is one of the few support systems available to deaf people, as well as their families. In search of guidance, Jeri says she received much more than a list of referrals during her first visit.
"Rylan started school the year before, and we just needed help to get everything on track," she recalls. "They evaluated him and immediately knew exactly what he needed—the things I had been trying to communicate but couldn't find the words. From that day on, they have been there for my entire family."
Teaching Jeri how to advocate for her son while also teaching Rylan how to advocate for himself, Deaf Focus puts an emphasis on the power of speaking out to create lasting changes on a state and national level.
"There is such a large gap in the community with access to necessary resources," explains Deaf Focus founder Paula Rodriguez. "I realized there was a need for someone to really advocate and educate people."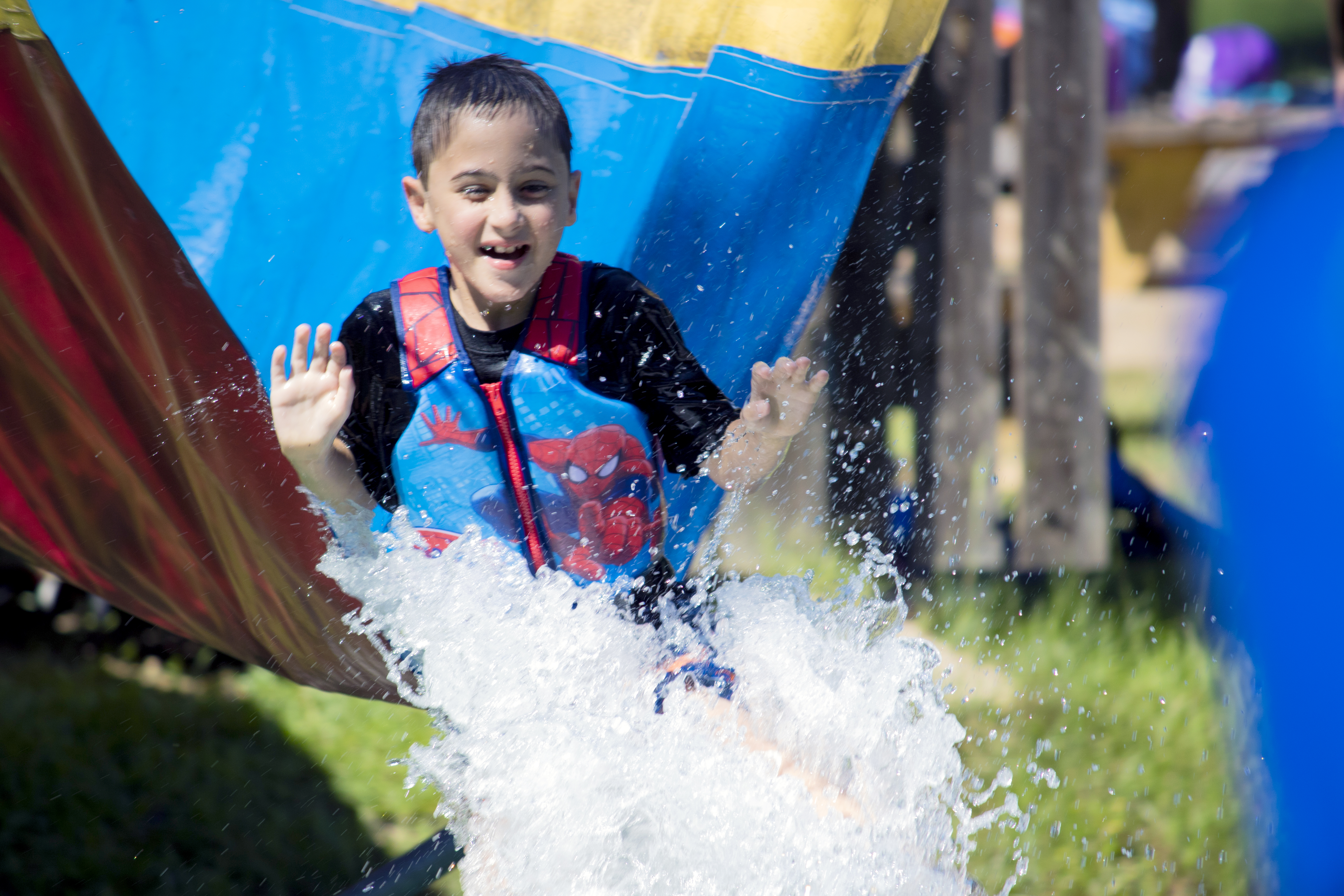 Rodriguez, who is hard of hearing herself, became aware of the disparity while working as a social worker in schools. One of the only Louisiana certified social workers with fluency in American Sign Language, she was presented with students who were years behind, having had little to no access to language.
"Early language is so important, especially for deaf children," she explains. "It's unfortunate, but I have worked with children who are 14 but don't have any language exposure."
According to Rodriguez and her team, one of the main factors contributing to the decline in interest in deafness is the rise of technology. Videos of children hearing their mother's voice for the first time thanks to cochlear implants have left those like Rylan who are not candidates for the corrective surgery without the funding and attention necessary to drive change.
"Technology has gotten away from us," explains Jay Isch, Deaf Focus' advocate and interpreting coordinator. "There is a cultural identity associated with deafness, but a part of that is lost when it is seen as something to fix."
One important distinction for the Deaf Focus team is that hearing and language are two different things. Hearing is just the sound. However, language encompasses the concepts and understanding that allow for communication and learning.
"If you miss the window for language between birth and age 5, you're already in remission," explains Rodriguez. "Deaf children especially need access to visual communication early on."
The Deaf Focus team has thrown their efforts behind the LEAD-K initiative, which aims to provide all deaf children with equal access to American Sign Language in order to create a foundation for future academic and social success. The main means: public awareness.
"Hearing people don't realize the issues that affect the lives of deaf people," says Melodie Sparks, the organization's assistant director. "It doesn't affect their lives so it falls to the background. We want to bring the community together and teach them that these issues are important, and they are nothing to be scared of."
To do so, Deaf Focus hosts deaf education summits and sign language classes, as well as events like Run, Walk, Sign—a 5K and fun run—and EatDrinkSign!, which places deaf people as waiters for the hearing, breaking down barriers in communication.
"We want our events to be opportunities for positive advocacy," explains Sparks. "It's all about how we can give back to the community, and how the community can give back to us."
On Saturday, October 5, Deaf Focus is hosting its 10th anniversary celebration, complete with national deaf advocates and entertainers John Maucere and DJ Nico DiMarco.
Once the confetti is swept from the floor, the Deaf Focus team will be back at the capitol, schools and their offices to work on initiatives aimed at making positive changes in the lives of deaf people everywhere.
"We are led by passion and heart," explains Rodriguez. "We work multiple jobs to keep this place up and running, but it's worth it when we see how we help our community."
For tickets to Deaf Focus' 10th anniversary gala October 5, as well as more information about the organization, visit deaffocus.org.