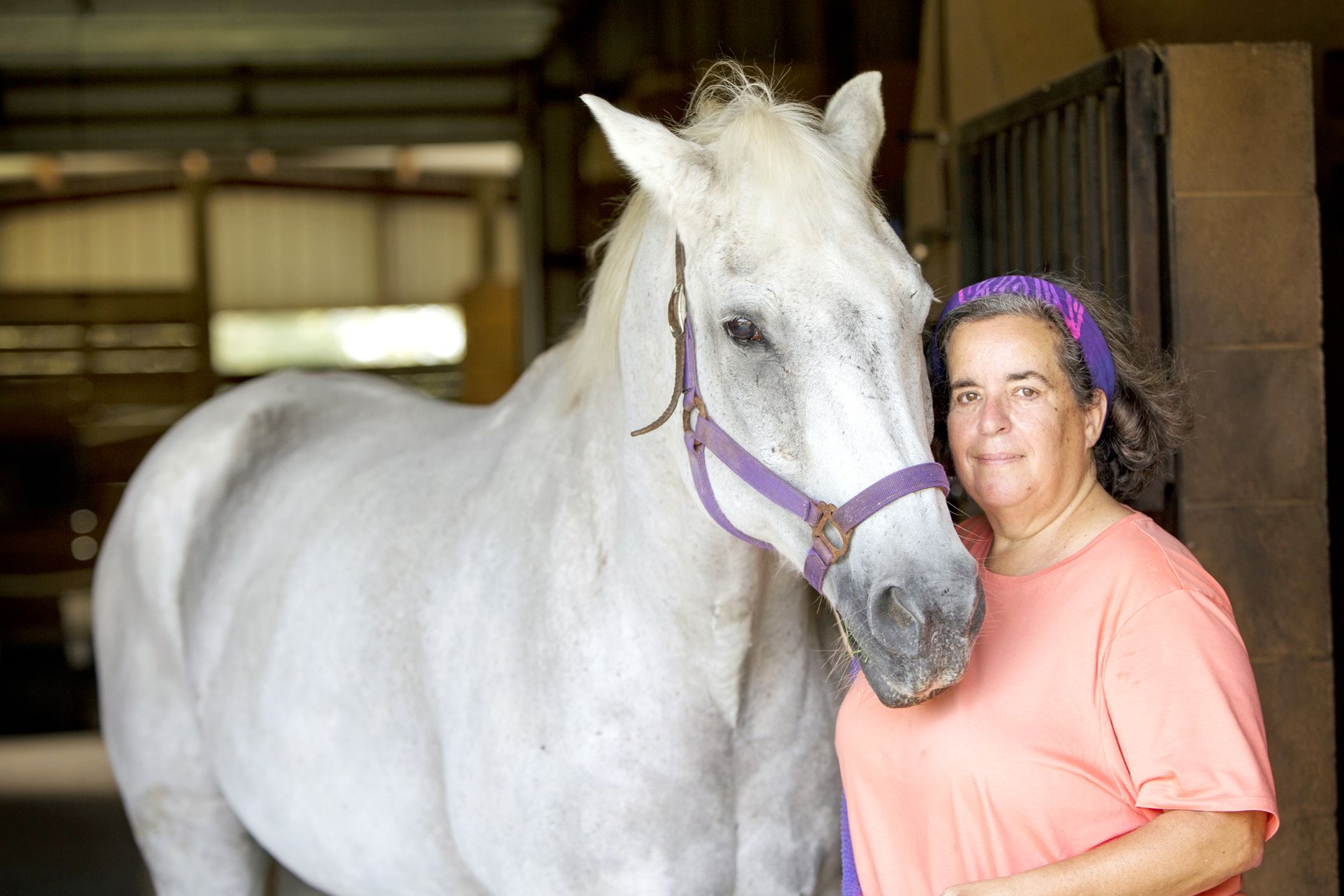 Miriam Aretsky with Jack, one of the horses used in the Chris' Wish program. Photos by Collin Richie.
Miriam Aretsky says she thought she would have a cool, comfortable office. Perhaps one with a large mahogany desk and a fancy chaise lounge for her clients to lie on while she talked them through their problems.
Instead, the licensed clinical social worker finds herself at work on a late summer afternoon dressed casually, swatting flies and looking out over acres of land as horses graze. There's actually little talking and little that is fancy about her current job.
"This is experiential therapy as opposed to talking," Aretsky, who goes by "Mim," says of the work she's doing through Chris' Wish, the nonprofit organization she founded in 2014 in memory of Chris Dimattia. Chris' Wish uses equine facilitated psychotherapy to help individuals work through mental health issues such as anxiety and depression.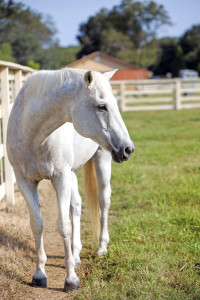 These are the issues Dimattia himself faced. Through his experience with this unique therapy, he began to heal, Aretsky says.
"When he passed away, we knew this is what we needed to do," says Ariel Gladney, an equine specialist who worked closely with Dimattia and now works alongside Aretsky. Forming the nonprofit would continue the legacy and wish of Dimattia, who wanted others to experience the healing he experienced.
"It's something that works when other things don't," says Gladney. "Those who struggle with anxiety or post-traumatic stress disorder often have trouble working through those issues vocally. This is an option a lot of people haven't heard of."
But through Chris' Wish, Gladney and Aretsky are hoping to change that. The nonprofit, located in Gonzales, has only seen three clients thus far but is already seeing improvements in them.
"We are using horses to help people understand how to have a relationship with things that are bigger and scarier and slightly less predictable than humans," Aretsky says.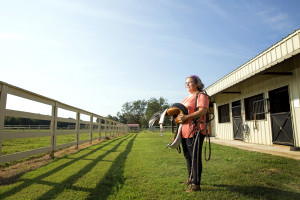 The organization works especially closely with those who can't afford therapy, focusing on children in foster care and military veterans. Using an income-based sliding scale, services are provided at little or no cost to the clients. Chris' Wish is part of a network of thousands of mental health professionals and equine specialists across the globe.
The horses help clients to live in the present, Aretsky says. Very little riding is involved in the therapy. Instead, it's more about establishing relationships. Activities may include grooming, leading and learning to care for the horses.
Aretsky's goals for the nonprofit are big. On a smaller scale, she hopes each client learns to live and experience life fully. At the big-picture level, she hopes each parish in the state might someday have a similar program. ■
---
How you can help:
Chris' Wish is currently in need of monetary donations only. To make a donation or to find out more, visit chris-wish.org.