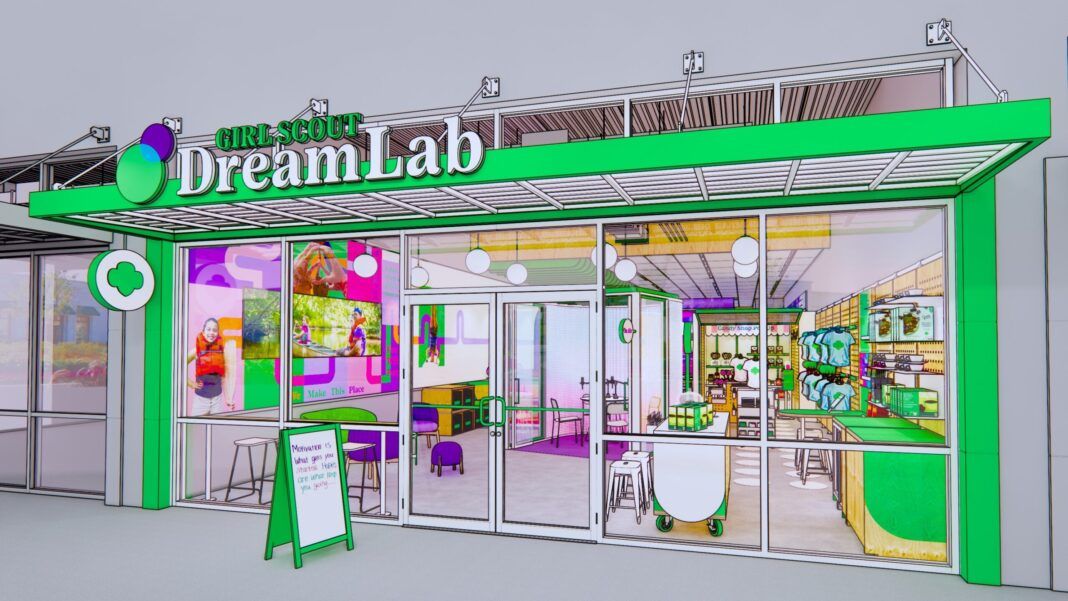 Local Girl Scouts will soon have a unique high-tech headquarters
Girl Scouts Louisiana East is about to level up. Earlier this month, the organization announced plans to bring its Gonzales headquarters onto the national stage with the Girl Scout Dream Lab, a new headquarters space under construction near Cabela's as part of a grant pilot program. One of the first two such headquarters in the nation, the Dream Lab aims to be a centralized location for all sorts of troop activities, from hands-on activities to outdoor skills training to shopping for Girl Scouts apparel.
With construction to begin in a couple of weeks and an opening date set for mid-May, the Girl Scout Dream Lab announcement arrives just in time for this year's cookie-selling season, which began on January 20. Even that program has elevated its scope this year, with a new cookie offering—Raspberry Rally—available online only as a way to leverage troop members' e-commerce skills. Inside the new space, girls will also have opportunities to learn how to make videos and podcasts, ensuring that the organization keeps up with trends in STEM and digital media. But traditional outdoor-focused activities still abound around an "indoor park" that simulates a camping environment—minus the pesky Louisiana weather.
"The Dream Lab will be a space where girls can totally immerse themselves in the activities they're interested in, and people can also reserve spaces for troop meetings," says Girl Scouts Louisiana East CEO Rebecca Pennington. "The best thing is that it's girl-centered. It's going to be bright and cool and inviting, and even if you're not a Girl Scout, it may entice you to come in if you're interested in any of the shopping, or learning more at the kiosk, or signing up your child. It's just very user-friendly."
For more information, and to stay updated on further events (including a grand opening celebration) visit gsle.org.