Getting started: Past 'Best Dressed' honorees share their morning routines
Whether you hit the snooze button a few times or have your own internal alarm, we all start our mornings at some point. Some of us like to enjoy at least two cups of coffee to get moving in the mornings, while some of us are lucky to even make it out of the door on time. Nevertheless, a routine (of some sort) is crucial to starting your day off on the right foot. While there is no perfect routine to suit everyone, it never hurts to pick up a tip or two from a few avid morning people. We sat down with some past Best Dressed Ball honorees to learn how they get started in the mornings.
---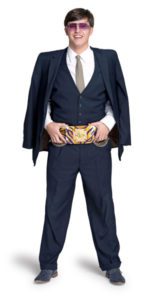 Dixon Wallace McMakin
9:00 p.m. (the night before) – The best way to start your morning routine is the night before to get everything ready and organized. Almost every day I wear slacks, a dress shirt, a tie and a blazer. I make sure all of my items are clean, steamed and ready to go. There is something calming and relaxing about having your clothes ready to go the night before that helps me sleep a bit easier at night.
6:00 a.m. – 7:00 a.m. – Up and ready to go and rarely do I have to set an alarm. Years ago, I remember several businessmen telling me that at some point your body just knows that it's time to get up and go to work.
7:00 a.m. – 7:45 a.m. – What else to say here except I get out of bed, shower and get dressed. If there is anything unique about my morning routine, it would be two things. First, I always try to make my bed before leaving the condo. Go look on YouTube for "University of Texas at Austin 2014 Commencement Address" by Admiral William H. McRaven and you'll know that hopefully one day I'll change the world. Secondly, I wear a blazer for function as well as fashion. Here's where everything goes:
Bottom left blazer pocket: phone
Bottom right blazer pocket: keys
Left inside blazer pocket: black Sharpie, yellow highlighter, blue and black pens
Right inside blazer pocket: glasses wipe, notepad and business cards
Back left pants pocket: wallet
Back right pants pocket: koozie
Before 8:00 a.m. – The goal is to always be at work before 8:00 a.m. and try to be the first one into our office at Altus Wealth so I can make the coffee. I like strong coffee, so I usually use two packs of grinds for one pot. I am either going small cup of straight black or larger mug style of our office cafe au lait.
After 8:00 a.m. – Time to #GodBlessAndTCB which means whatever endeavor you engage in during your day, have plans to be successful (Taking Care of Business) and may God be the guiding and enriching light in your life.
---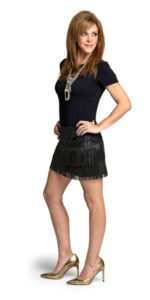 Melissa Mouton
7:00 a.m. – 7:30 a.m. – I wake up and immediately have coffee! I fix breakfast for the kids and then it's off to bring one of them to school.
8:00 a.m. – 8:30 a.m. – After school drop-offs, I get dressed to go to the gym. I love all of my Lululemon and Zella workout gear!
8:30 a.m. – 9:30 a.m. – I try and work out every morning around this time. My current workouts are combinations of high-intensity cardio and strength training.
10:00 a.m. – At this point, I'm back home and in the shower. Ready to start the day with errands or whatever mom/wife duties I have for the day!
---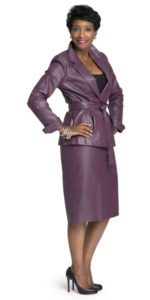 Kathy Victorian
7:00 a.m. – Or sooner … all depends on my schedule. I kneel to pray, then proceed to read and listen to the Scripture of the day.
7:30 a.m. – Get the newspaper while my coffee is brewing, and of course my cup is not complete without a half teaspoon of hazelnut creamer. All depends on my tastebuds, but I'll either prepare an egg-white veggie omelette or a delicious bowl of oatmeal. #YUMMY.
8:00 a.m. – Shower, get dressed and respond to sisters/nieces group text messages that I missed the night before. If I have a late start, I'll enjoy watching an episode of "The Incredible Hulk" on El Rey.
8:30 a.m. –As Medicaid territory marketing manager for Healthy Blue Louisiana, I start my workday with conference calls, face-to-face meetings at the office or traveling to meet with community partners and stakeholders.
9:00 a.m. – Check and respond to emails, check phone messages, check in with my direct report, then in turn, check in with staff to make sure that they have everything they need to have a productive day or discuss our next big event locally or statewide.
9:30 a.m. – Second cup of coffee, still responding to emails and preparing for afternoon meetings and evening board meetings.
10:00 a.m. – Repeat of 8:30 a.m., 9:00 a.m. and 9:30 a.m., but not exactly in that order. Still sipping on that second cup of coffee, though.
---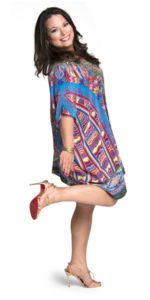 Courtney de la Bretonne Hart
7:00 a.m. – I hit the gym at 5:00 a.m., so by 7:00 a.m. I have already worked out, showered, taken the dogs for a walk, answered a few emails, made coffee and am getting my kids ready for school.
7:30 a.m. – By 7:30 a.m. my husband has dropped our 8-year-old, Jacques, off at the Lab School and is off to work. I'm typically running after our 3-year-old, Harrison, trying to get his shoes on for school. I'd love to say that I'm fully ready by this time, but that's not true! I'll have about half my makeup on, and Harrison will tell me he let the dogs out! These lovely furry babies are sweet, but they are constantly escaping. The morning would not be complete if I wasn't seen jumping in my car, in a T-shirt and shorts, to go search for the dogs. After I get them back home safely, I drop Harrison off at daycare. Bless them for not judging my half-ready self.
8:00 a.m. – Finally, I can finish putting on my makeup and throw on some clothes. I always look at my calendar before I get ready. What I wear depends on what I'm doing that day. I love my job at Hancock Whitney. Every day is different! Some days, I'll be in a dress and green suede pumps. Other days, I'll be in tennis shoes and shorts.
8:30 a.m. – By this time, I have already had a few work calls, started the dishwasher, put the dry cleaning out (thank you, Sunshine Cleaners), and try to make sure we have something for dinner. Thankfully, I'm normally on the way to the office by now (or Starbucks for a meeting)!
9:00 a.m. – If I didn't get stuck in traffic, I'm in the office working. I travel a lot for my job, so I could be anywhere from Gulfport to Houston. When I'm out of town, I'm always praying daycare doesn't call–we all know what that call means. Thankfully, I have a great husband who is 100% my partner. I never have to worry about the kids when I'm out of town. Although he travels a lot internationally, sometimes for 10 days at a time. So, it all works out. I go to Houston. He goes to China. Totally fair, right?!
9:30 a.m. – Is it too early for another cup of coffee?
10:00 a.m. – By 10:00 a.m., my day has totally drained from the original plans. You may think working at a bank would be boring, but I can assure you it's just the opposite! Marketing for Hancock Whitney is ever-changing. My days are exciting, crazy, stressful, frustrating, but overall, awesome! Now, what do I feed my kids for dinner?
---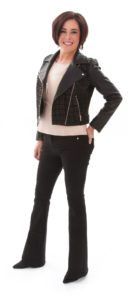 Heather Kleinpeter
7:00 a.m. – Rise and shine! I usually start with coffee and emails/catch-up work, reviewing my calendar, and praying–for lots of things, but always that I'm not going to forget anything today!
7:30 a.m. – If Benjamin,  my 12-year-old, is with me, we are getting out the door to the Lab School.
8:00 a.m. – At this time I usually shower, using my favorite lotion (a must), and choose my outfit based on the day–a Realtor can find herself in an attic, surveying acreage in the middle of nowhere, or touring a beautiful home all within an afternoon.
9:00 a.m. – Usually my first appointments are around now but, again, it's a varied life with fluid movement. If I have no appointments, I usually work from home. I set up at my kitchen table, open the blinds and turn on some music.