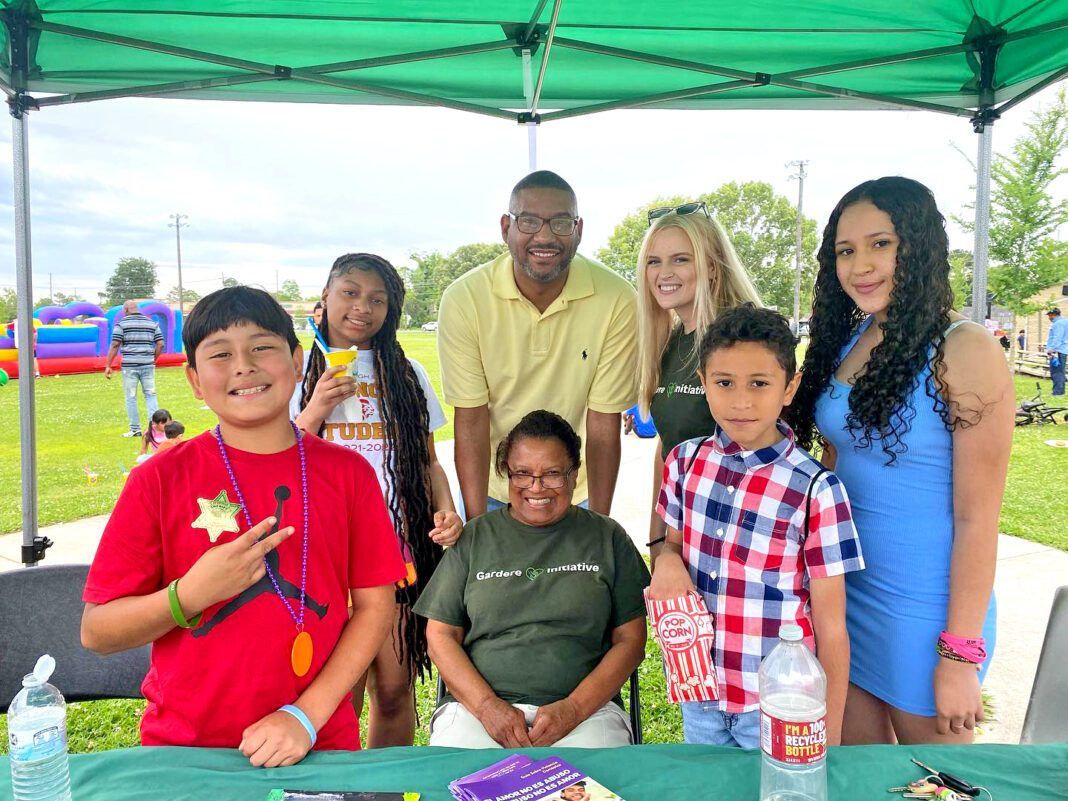 Gardere Initiative is working to create a safe and supportive community
At age 75, Murelle Harrison is regarded as a top crime fighter in one of Baton Rouge's toughest neighborhoods.
Beginning in 2005, Gardere gained a reputation for being a dangerous area. As Hurricane Katrina evacuees crowded into the area's fourplexes and duplexes, the crime rate skyrocketed and clashes between "225s" and "504s" resulted in violence.
To support families caught in the crossfire, Faith Chapel Church of God member and attorney Rica Kwentua and pastor of the Greater Sixty Aid Baptist Church Rev. Reginald Pitcher founded the Gardere Initiative in 2006. 
An industrial organizational psychologist and the Sunday school superintendent of Faith Chapel, Harrison volunteered with the organization early on and became its executive director in 2013.
Also in 2013, the commander of the East Baton Rouge Parish Sheriff' Office's Gardere substation Andrew Stevens and the president of the South Burbank Crime Prevention and Development District Karen Lee began meeting with residents, churches and nonprofits to develop a shared vision of Gardere's future. Lee was particularly impressed by a Gardere Initiative proposal that combatted crime by creating a safe and healthy environment for the neighborhood's children.
"If you want children to develop a strong brain to do well in school and have emotional stability, they have to live in a safe environment and community," explains Harrison. 
Acknowledging the connection between crime and children living in underserved communities, the proposal offered a commonsense approach.
"Teenagers were committing the break-ins, robberies and other crimes," Lee recalls. "Dr. Harrison asked, 'What do we provide for the children? How do you keep them active, involved and support them in their development in growing up, if you don't have anything positive for them to do?'"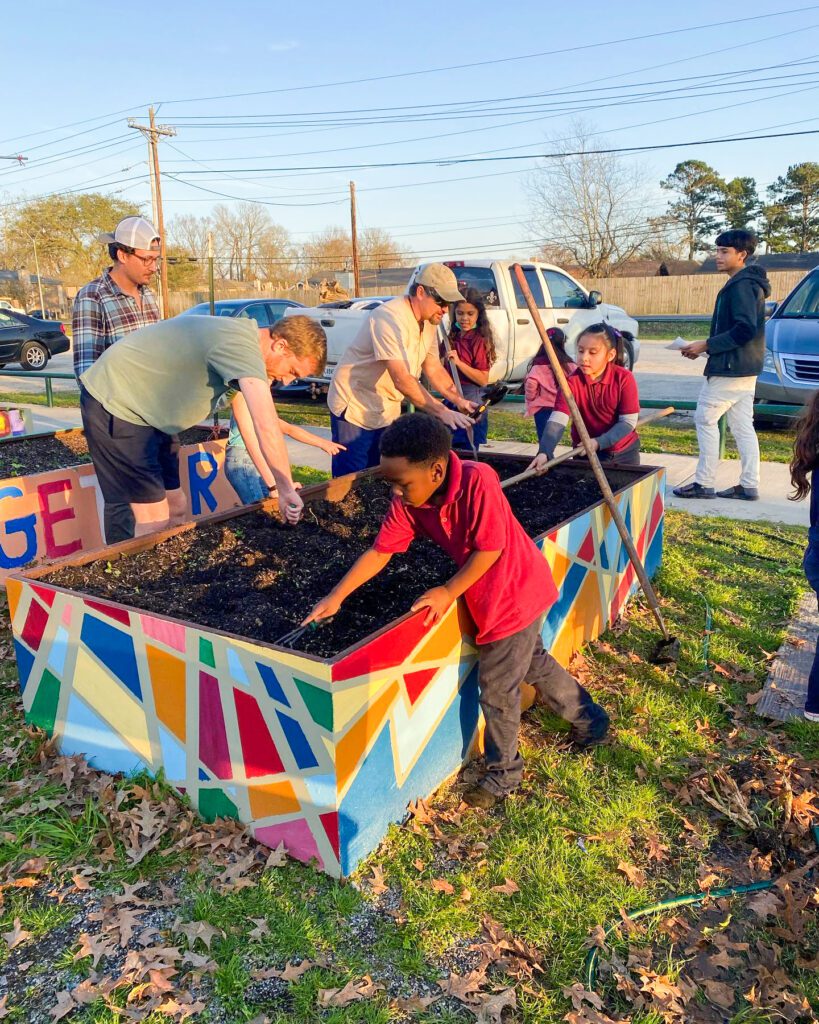 Harrison envisioned a safe neighborhood hub where kids had fun and enhanced their life and academic skills. She set her sights on BREC's 14-acre Hartley/Vey Park at Gardere and the adjacent apartment complex near a bus stop. 
With funding from Lee's organization, the Gardere Initiative secured two apartments overlooking the park as its headquarters. Subsequently, the Gardere Initiative received a national $15,000 KABOOM! Build-A-Playground grant. The new playground proved to be more than a cosmetic improvement to a green space. 
"When people who live in the neighborhood see others care about their families, where they live and the conditions that they face, that changes their mindset," says Lee. "You have their loyalty and support, and they say, 'How can we help improve our community?'"
Just as the organization began receiving federal funding in 2015, its progress was threatened by another major spike in crime. Criminals began to prey on Latino families, who arrived after the 2016 floods. The new immigrants frequently carried cash, spoke little English and were reluctant to report crimes to law enforcement.   
"When you think about children whose families fled violence in other countries to come here and then they're traumatized by local crime," says Harrison, "it's like double jeopardy."
In response, the Gardere Initiative and its partners expanded services to include law enforcement seminars on tenant and crime victims' rights, school registration assistance and English as a Second Language (ESL) resources.
"What makes us different is we are the only nonprofit that addresses the needs of an entire community," says Harrison. Because the neighborhood encompasses an estimated 13,000 residents in 3.39-mile radius on 13 streets, she says, "It's small enough that you actually can make an observable impact." 
The Gardere Initiative has become a one-stop community resource with concierge-level service to meet needs of each household. 
Still, children remain at the heart of its mission. In addition to distributing 700 school supply kits and 400 Christmas gifts each year, the nonprofit also offers afterschool programs, summer camp and a Little Free Library. 
Tiffany Thompson is raising five nephews and nieces in addition to her seven children. Ranging in age from nine to 18, her kids are involved in the Gardere Initiative year round.
Beyond free meals, transportation, tutoring and field trips, "It keeps them safe, occupied and teaches them how to have a positive mindset, a work ethic and the skills they need for independent living and a real job," Thompson says.
By concentrating on the neighborhood's children, the Gardere Initiative has improved the entire community. In 2008, 64% of all calls for service to the EBRPSO came from the Gardere area. Last year, 2022, only 31% of calls for service came from the same neighborhood.
"The Gardere community is a prime example of how community involvement can bring about positive change and improve the quality of life for everyone," says East Baton Rouge Parish Sheriff Sid Gautreaux. "The results are clear that dedicated residents, business partners and collaborative initiatives can have a huge impact by reducing crime."
The Gardere Initiative's biggest accomplishment isn't likely to show up in any statistics, though. "One of things I'm proudest of is hard to measure," says Harrison, "that's the hope we give children." gardereinitiative.org