Game on: Tennis thrives in Baton Rouge
About 10 years ago, Lisa Scalise picked up a racket and started playing casual tennis with her husband and in-laws. The working mother of three hadn't played since high school, but the matches weren't serious; they were simply a way to stay active and enjoy being outside. Scalise had enough basic knowledge of the sport and natural athleticism to return the ball and keep score.
"I could do OK, but I was noticing how much more other people could do on the court than I could," Scalise recalls. "I started thinking about how nice it would be to control the ball more."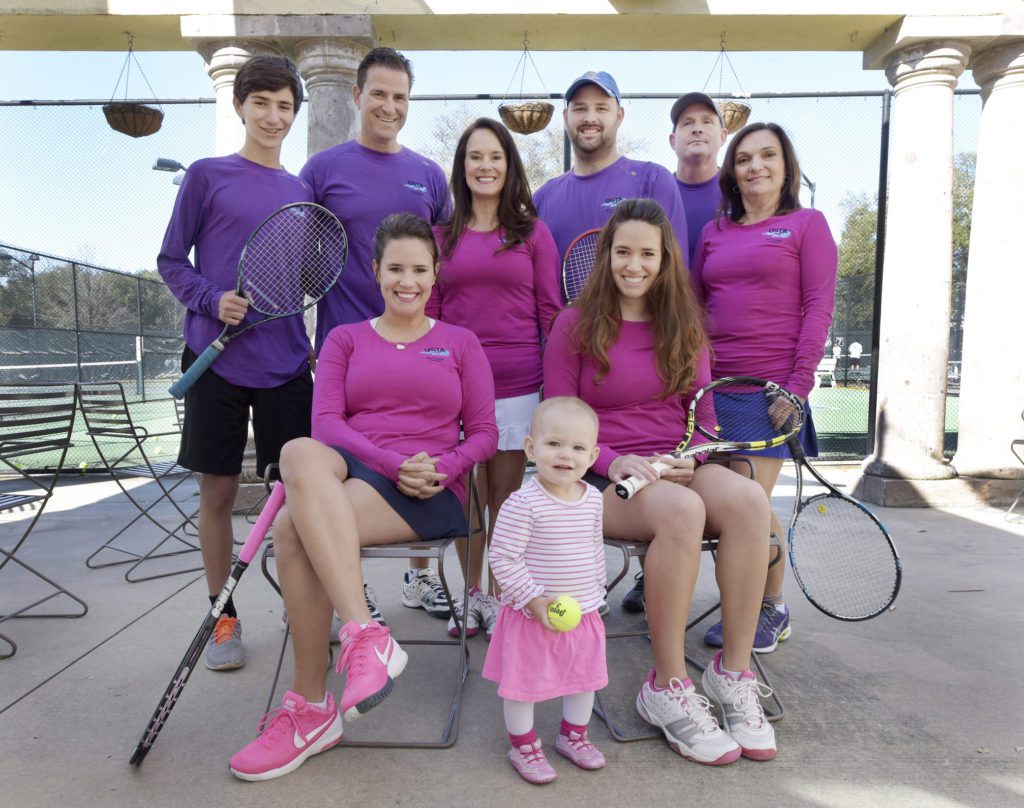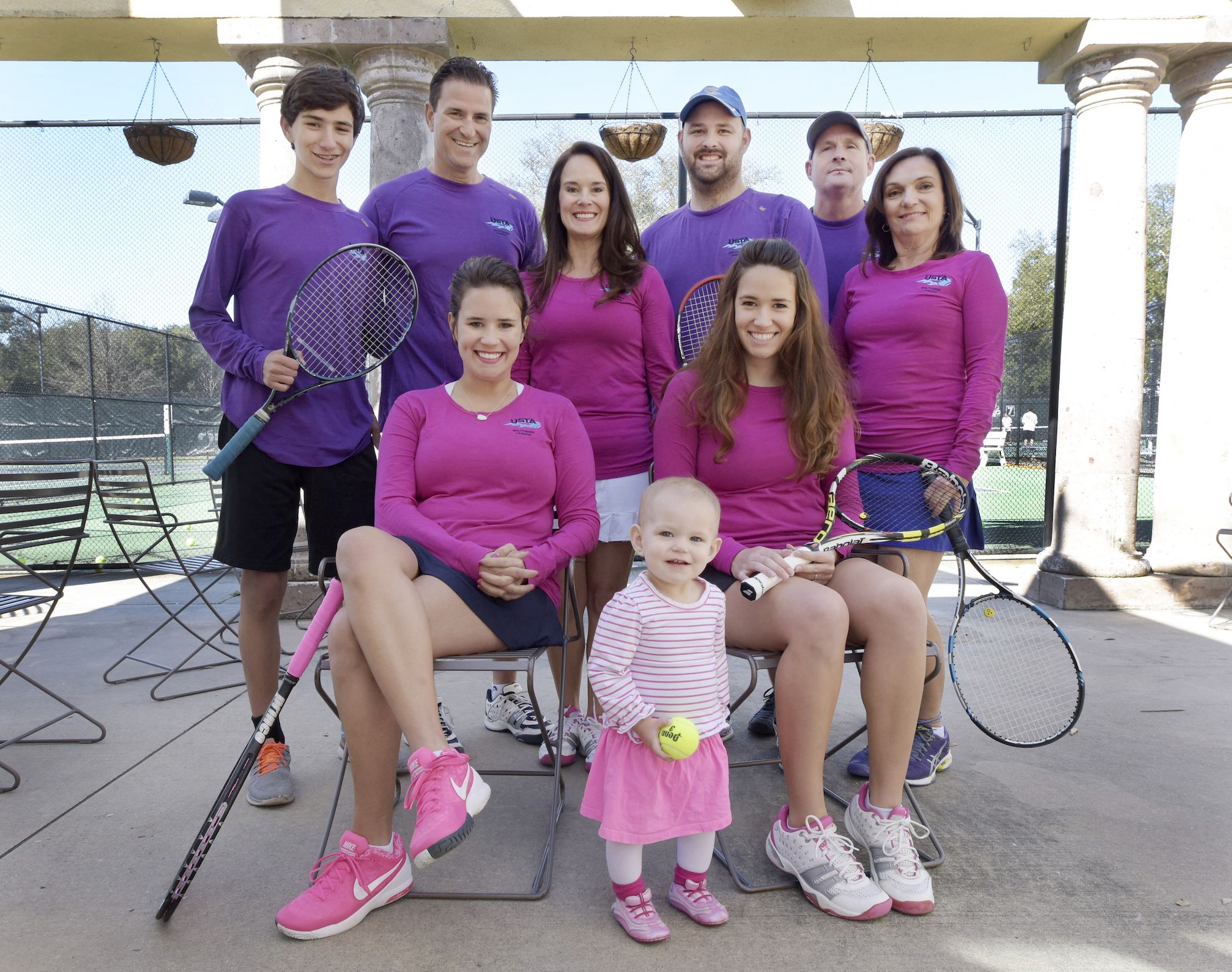 When a friend asked her to join a beginner's league, Scalise figured that the sport of tennis was calling. "I said, 'Well, let me take some lessons and see if I can get control of this forehand,'" she says.
Working with a tennis pro at the Baton Rouge Country Club, Scalise saw her skills improve quickly. It gave her the confidence to start playing regularly in an adult league, and it didn't take long after that for Scalise to realize she'd found her passion.
"The social interaction in tennis is amazing. I met wonderful people," she says. "I'd never found an activity until then that I enjoyed that much. Tennis really changed my life."
Scalise has played actively in leagues over the last decade, while also devoting time to volunteering as a team captain and a board member with the Greater Baton Rouge Community Tennis Association (GBRCTA). Scalise's husband John, her daughter Nicole, and her daughter and son-in-law Erica and Ben Roberts are active tennis players and volunteers, as are other extended family members. Their collective involvement helped to earn the family the Mickey McNulty Family of the Year award from the Louisiana Tennis Association and Southern Family of the Year award from the United States Tennis Association.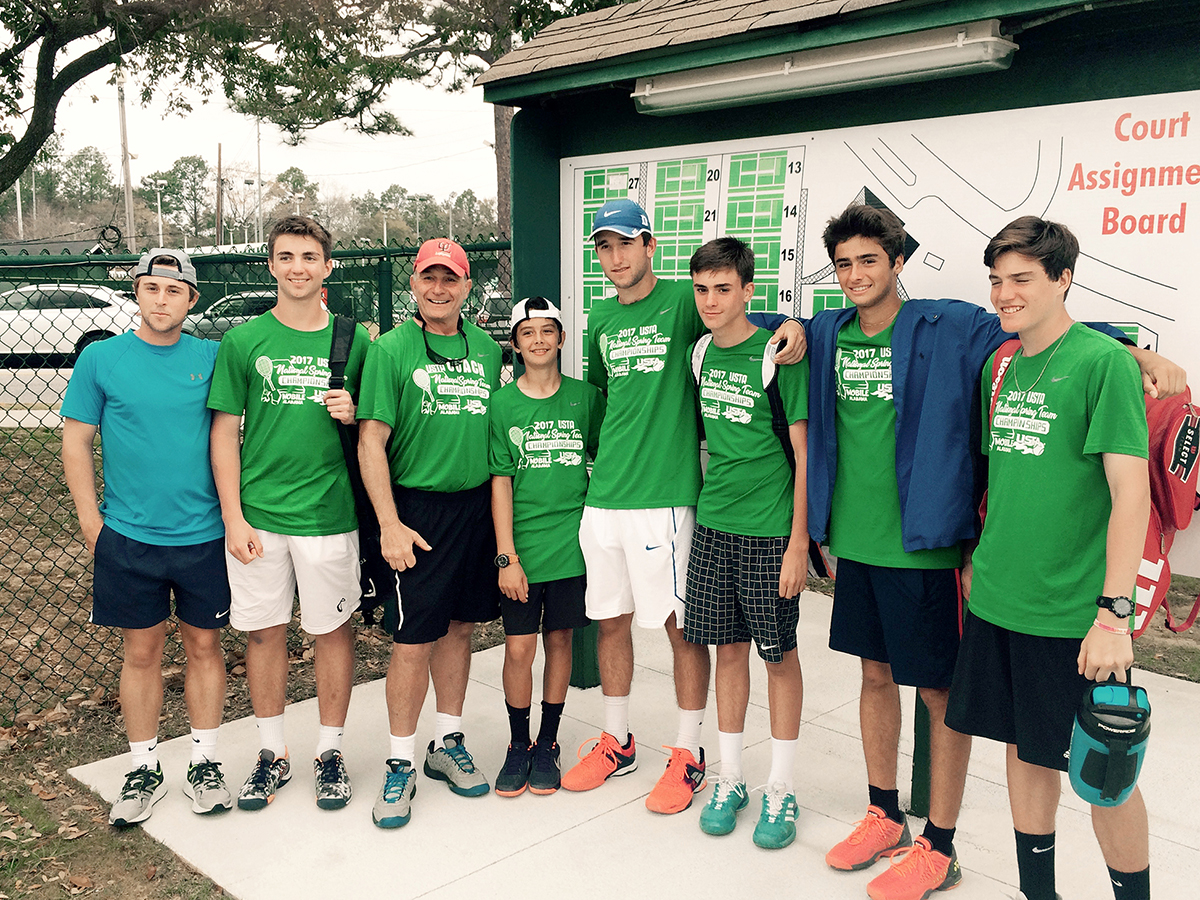 Scalise is a standout in her involvement, but she's not alone in her enthusiasm for local tennis. Baton Rouge has a thriving, year-round tennis culture that includes a broad spectrum of opportunities for both adults and young people to learn, play and compete.
"There are a lot of reasons Baton Rouge is a tennis town," says Rusty Jabour, a longtime tennis player and former GBRCTA president. "I'd say it's the weather—you never have to play indoors. It's also the friendly people and this interesting balance between public and private courts. Baton Rouge offers an incredibly unique blend of opportunities to play that a lot of other cities just don't have."
Along with the Baton Rouge Country Club and the Country Club of Louisiana, where tennis is a major offering to members, Baton Rouge is home to the regionally renowned Bocage Racquet Club. The facility has hosted a USTA National senior tennis championship event since 1968 and is a past recipient of the USTA Outstanding Facility of Louisiana Award.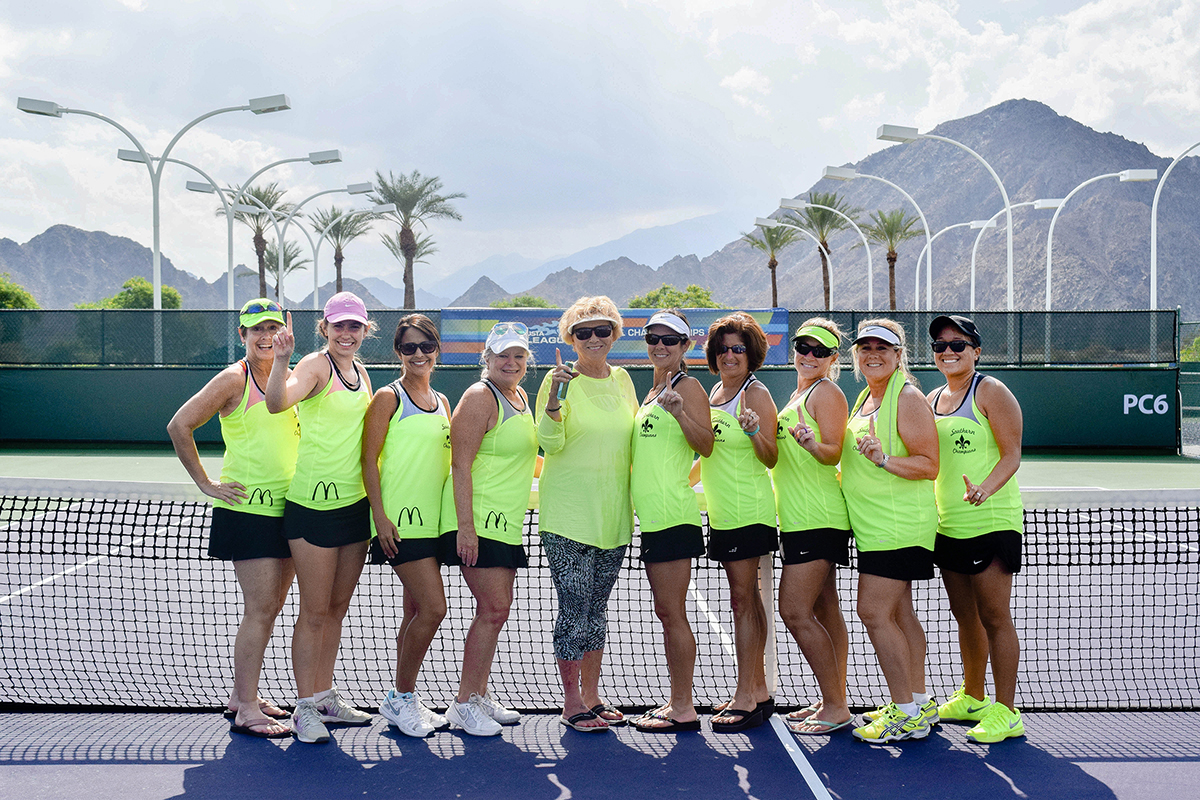 Elsewhere, players who prefer a club setting can join the Southern Oaks Athletic Club or The Legacy at Bonne Esperance. Some neighborhoods, like Tara and Magnolia Woods, also feature courts accessible to members.
Balancing private courts is a large and well-funded public system that includes five modern tennis centers operate by BREC: the Capitol One Tennis Center at City Park, Forest Community Park Tennis Center, Greenwood Community Park Tennis Center, Highland Road Community Park Tennis Center and Independence Community Park Tennis Center. These new or improved facilities were part of a major renovation of the BREC system that began after 2004. They offer lessons, lighted courts, tennis pros and pro shops and are the site of league play for many local teams.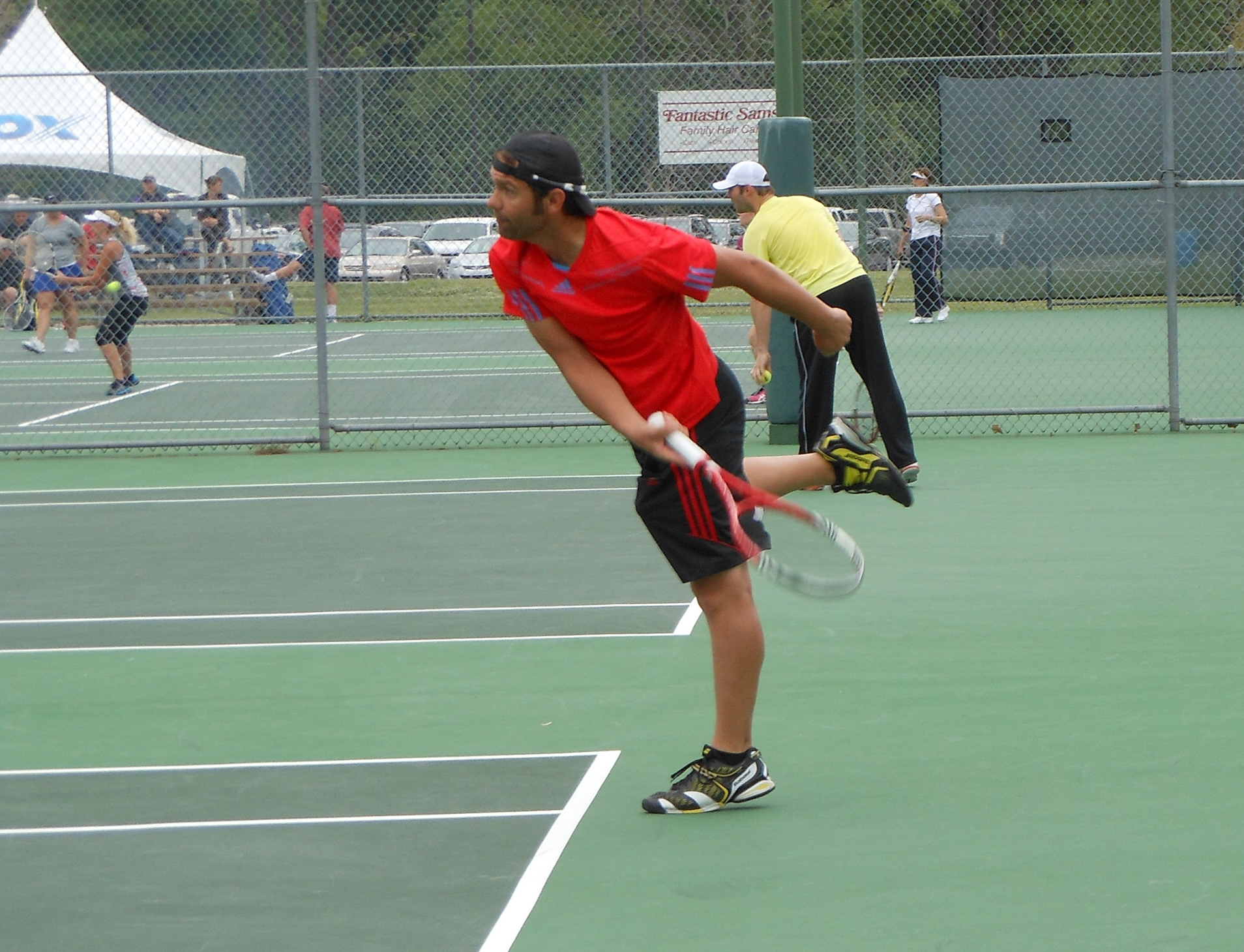 The YMCA offers tennis through two of its branches, Americana in Zachary and the 20-court Paula G. Manship YMCA Lamar Tennis Center on YMCA Plaza Drive off Perkins Road. The Lamar Tennis Center is home to several USTA tournaments as well as the Cajun Classic Wheelchair Tennis Tournament, which draws about 115 professional and amateur wheelchair tennis players annually.
"Tennis is a lifelong sport," says Lamar Tennis Center Director Ronnie Walters. "Our goal here at the Y is to grow tennis from the grass roots up."
Tennis enthusiasts in Baton Rouge often develop strong feelings about where they want to play, says tennis pro Johnny Walhborg of Johnny Walhborg's Total Tennis. "People tend to have specific notions on where they want to play and are very loyal to their home courts," he says.
Scalise says she usually plays at the Capitol One Tennis Center at City Park. Its courts are convenient to her work downtown and to her home in Brusly. Through league play, she rotates around to several different courts around the area. "Playing is such an incredible stress reliever," she says. "We get out there and joke about 'hitting the felt off the ball' because it's just such a great way to forget the stress of the workday."
One of the biggest challenges to ensuring tennis thrives in any community, including Baton Rouge, is to onboard new players who will eventually participate on league teams, says Walhborg. "The trick to tennis is that you have to get a player over the learning curve, and then get them with their friends into a league," he says. "Getting to them to the point where they can compete regularly with people on their level is what we want to do."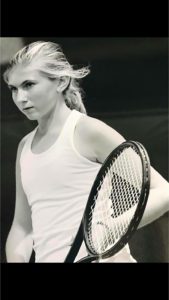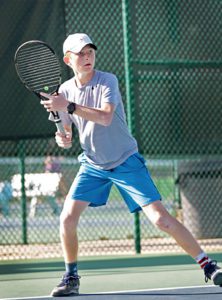 Wahlborg says fostering kids' interest in tennis is key to feeding the player pipelines, as is capturing adult novices and young adults who might have played seriously in the past. LSU has an active and competitive intramural tennis team that gives former high-school athletes the chance to continue competing.
Meanwhile, GBRCTA helps connect players who want to participate in league play with teams looking for additional players. Most league teams have 10 to 15 members in order to have enough players to show up for matches. Scalise says that individual players looking for a team can sign up through the GBRCTA website.
One of the most popular and longstanding events in the Baton Rouge tennis world is the weekly Round Robin at Highland Road Community Park Tennis Center, hosted by the Highland Park Tennis Association. About 75 to 100 men and women age 18 and older show up for doubles play, switching partners every 15 minutes. The event, known for its sportsmanship and collegiality, has been taking place for more than 40 years, says Jabour. The HPTA rents the courts and serves coffee and doughnuts. Participants pay a nominal fee to play from 8 a.m. to noon. It's a popular spot for newcomers to Baton Rouge to meet fellow tennis enthusiasts, and for adults entering league play to gain more experience and connect with potential teams.
"We have an incredible culture," says Jabour. "Our rule is that whoever you go out on the court with, everybody should feel comfortable. That means if you're more skilled, you make the other person feel comfortable, and if you're less skilled it's an opportunity to learn."