From the Editor: Ready or Not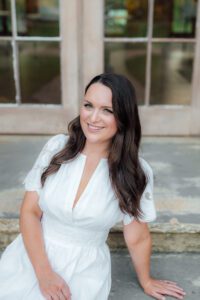 For as long as I can remember, I've been terrified of childbirth. When I was little, I'd look down at my baby dolls and feel my heart ache at the fear of what it would one day take to have a baby of my own, sans stuffing. I would quickly push the feelings down, assuring myself it was a problem for another version of myself, one far more equipped for something of that magnitude.
Well, when the version of myself that was to come face to face with my lifelong fear was finally called upon via a positive pregnancy test on a warm morning in the summer of 2020, inexplicably, the fear was gone. So far gone, in fact, that instead of a traditional hospital birth experience (read epidural), I opted for midwives, doulas and a bathtub. And then I did the same thing again just six months ago when I delivered my second son during a full moon, straight into my own arms.
You read that right.
All of this is to say that if I've learned anything in my short 28 years, it's that you can't always anticipate when you'll be ready. Somehow, inexplicably, you just are. Call it fate. Call it divine intervention. Call it survival.
When I started working at inRegister as an intern shortly after my college graduation, I could never imagine my name followed by the word "editor." And when my mind dared to imagine the possibility, just like when I stared into my beloved baby doll's eyes at age 5, I pushed away the thought, only thinking of the magnitude of the job and the possibility of failing. But now, as I take on the role as inRegister's new editor, I can proudly say that I don't feel like I need a three-and-a-half-inch-long needle to the back in order to be successful. I can't explain it, but I'm just ready.