From the Editor: Picture This
---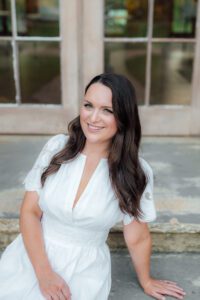 I can't publicly disclose how much I spent on professional photography during my oldest son's first year of life. Even if I wanted to, I'm not sure of an exact number. My husband is, though. But I don't suggest broaching the subject with him.
I don't regret what I did. Those pictures of my son wrapped in a swaddle with a giant bow or perched on my sister's shoulders or crawling happily toward the camera, they're hanging in my house and at my office. They're my computer background and the lock screen on my phone. Heck, they even have places of honor in my friends' homes—the perks of being the first kid in the friend group.
They say a picture is worth a thousand words. But one of your child? That's worth at least a million. Every day, they're different. Bigger. More capable. More independent. And, as a parent, you're meant to celebrate, not lament, that growth. But—unless they're lying—any parent will tell you, it's not that easy.
Holding onto the past is a tricky thing. It's impossible, for one. And it has the potential of spoiling the present.
After my first son was born, my mother caught me crying while taking his one-month-old photos. Blubbering, I told her that he was "already so big." The fact that I couldn't slow down time was slowly crushing me and my postpartum self.
"Every phase is different, but that doesn't mean it's any less special," she told me.
Her words have echoed in my mind every day since she said them. And she probably doesn't even remember the exchange. When she reads this, she'll probably text me wondering if it's true. But I can assure you, it is.
When I first met with former inRegister publisher Kelly Hurtado to discuss this month's cover concept, I was moved. An avid wine drinker and someone still in my 20s, I wasn't expecting to be. But I was.
She talked about cutting out alcohol to be able to more fully appreciate, experience and enjoy life with her family, especially her grandkids. The wine was fogging up her memory. And those memories needed to be crystal clear.
Nothing has ever made more sense to me. Those special moments—big and small—are things we wish we could just easily file away. But unlike heirloom photos, memories can't be mindlessly saved on a hard drive to revisit someday in the future. They have to be remembered, and remembering requires a clear mind.
While I don't know if I'll be embarking on my own sober-curious journey anytime soon, I can tell you that I'll think twice before sipping that extra glass of Champagne at the next birthday party, friend get together or family dinner.
Memories are priceless, and I already spent my budget on professional photos anyway.