Sister Act: The Foto Sisters are poised to make a major musical impact
Rarely in the world of local magazines does an interview need to be rescheduled for such philanthropic reasons as the ones that postponed the first interview with the Foto sisters. Addie, Katie and Gaylyn would be out of the country, playing a small concert at an orphanage in Rosarito, Mexico, and would we mind pushing our conversation back just a couple of days? Since no one says no to a room full of music-appreciating orphans, the sisters regrouped in Baton Rouge a little while later, the target of a heap of new questions about how they became the service-oriented, instrument-playing, audience-awing trio they are today.
The short answer: They were born that way.
Raised through their early days in Baton Rouge by a former football-playing father and ex-ballerina mother, the trio now professionally known as the Foto Sisters seemed destined for a life of showmanship. Sharing a career as vocalists and multi-instrumental performers—Addie, Katie and Gaylyn each play the piano and specialize in viola, violin and cello, respectively—the girls are quick to divulge that that they learned as much from each other as they did from their music lessons.
"Addie was first to start piano lessons at age 6," says Carolyn Foto, the sisters' mother. "She loved it so much that the younger ones just followed suit and wanted to start their own piano lessons even sooner."
Now, despite performing full-fledged Christmas concerts like the ones held in Baton Rouge and New Orleans last year, studying with LSU School of Music professors or teaching music to about 40 students weekly, Addie says that she and her sisters never anticipated this kid of success.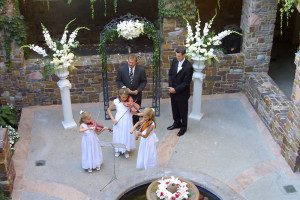 Not that they haven't worked hard. Classically trained under the Baton Rouge Symphony Orchestra, the Harlem Quartet, and a variety of other accomplished musicians, the sisters are current members of the Rapides Symphony Orchestra and have a long history of soloing with many other organizations including the Louisiana Youth Orchestra.
"Everything just kind of evolved," Addie says. "Opportunities steadily came to us, like the chance to work on our first CD"—of which they now have four, with one on the way.
With a homeschooling schedule that allowed them ample time to squeeze music practice in between math and history, their hours spent at the piano bench or holding a horsehair bow always dominated their fascination.
"Mom recognized that this music was driving us to a higher level," says Addie, now 22. "I think from the beginning we practiced our instruments almost like we were in a conservatory. We did all of the required subjects for regular schooling, but nothing got as much attention as the music."
After moving to nearby Clinton, the sisters' first taste of the spotlight came after their mother spotted an ad in the newspaper searching for children to play a baby grand piano at a local nursing home.
"A lot of our gratitude goes toward the elderly," says 20-year-old Katie. "They really encouraged us. I don't even think they necessarily had to like our music—they may have just thought we were three cute little girls. But they still gave us their ear, even if our music may not have sounded that great back then."
From then on, the girls embarked on their evolution as collaborative artists, learning to weave their personalities into an ensemble worthy of venues like Severance Hall, home to the Cleveland Orchestra since 1931.
"There's something special about being sisters, especially when we practice," Katie says. "You don't have to be politically correct. You can accomplish a lot by being honest and speaking out when a note sounds terrible."
Katie, her mother recalls, has always been a go-getter, completing her math lessons lickety-split and favoring logic and steadfastness to become a pillar of leadership.
"It kind of fits for her to be the violinist because she's the lead in the trio," Carolyn says.
Addie, on the other hand, perhaps because of her position as the first sibling to explore music, has a reputation for being "the creative one." These days, she personally arranges much of the Foto Sisters' music and has composed several of her own original pieces. Fingers point to Gaylyn, the youngest at 18, as the unifying thread of the group, a balance of her sisters' artistry and technique.
"When she plays a piece, everyone feels it," Carolyn says.
Like any siblings, their interaction may not always be as harmonious as it seems on stage. But Addie says their strong Christian faith and reliance on Scripture help them eventually move beyond petty differences.
"It's impossible to try and make music together when we're at odds with one another," Gaylyn says. "We've attempted it many times. And we've had performances, unfortunately, where we paste on a smile and make it look like we're having a great time, but we're really at odds."
Still, the sisters have a penchant for focusing inward, remembering, as Katie says, the Bible's advice to multiply their talents regardless of what pressures stand in the way.
"In the end, there's nothing like performing with the girls," says Gaylyn. "We've performed with other artists before, and that's been great. There's always a place for that. But when it comes to performing with my sisters, there's such a closeness between us that translates into how comfortable I feel on stage."
Benjamin Harlan, professor of church music at New Orleans Baptist Theological Seminary, has worked with the Foto Sisters as both a friend and collaborator. After being invited to hear them play four years ago by a mutual friend of Jimmy Foto, the girls' father, Harlan has since served as an accompanist for some of their church performances and a recent Christmas concert.
"Having lived in Dallas and Fort Worth and New Orleans, I was curious about what I was going to hear in a little town like Clinton," Harlan says. "But I went over there and heard these three wonderful ladies, and they were all wonderful vocalists, all fine pianists, and they're all just extraordinary string players."
In his opinion, the sisters have as much professional knack and experience as any musician studying at a conservatory.
"If anyone wanted to have the Foto Sisters come play—be it for a wedding, a concert, a church service, or anything like that—they'll find them to be of the highest caliber," Harlan says.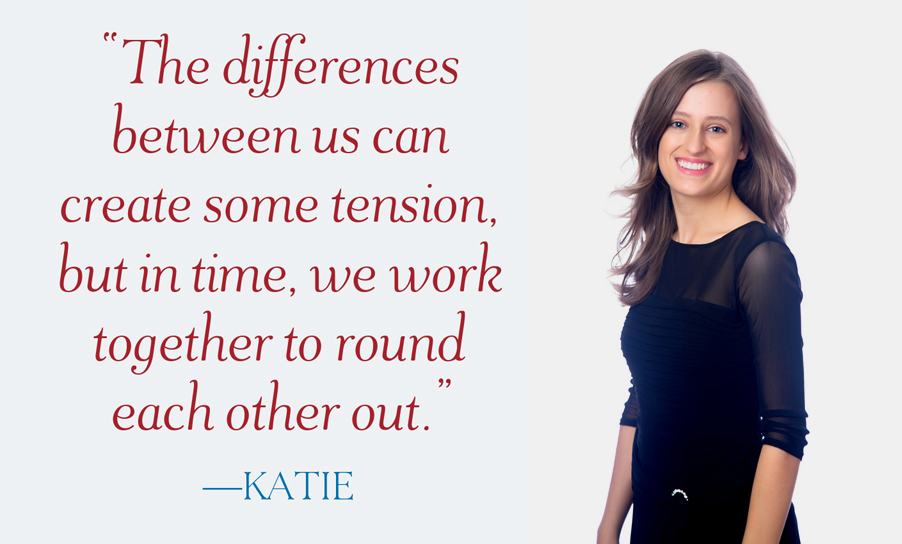 The sisters have considered different collegiate music programs including the Wheaton Conservatory near Chicago and the LSU School of Music. But because they wish to enter college at the same time, they have postponed formal studies for now as they anticipate more recording opportunities, a new album, a tour and collaboration with national artists in 2016.
"We're excited to keep going as long as the Lord wills for us," says Addie. "And if that's five or ten years, then that's awesome and we'd be excited to continue it together. But it's okay to not know right now what things will look like down the road."
Keep in mind, though, that the sisters' plan to visit the Mexican orphanage came about after a casual conversation with saxophonist and fellow traveler Uriel Vega just a few months ago—shortly after they first met. So whether preparing for a future years in the making or setting aside time for a whim of humble service, the Foto Sisters, as usual, will simply make it happen.
Follow the Foto Sisters on their Facebook page, their YouTube channel or their website, thefotosisters.com.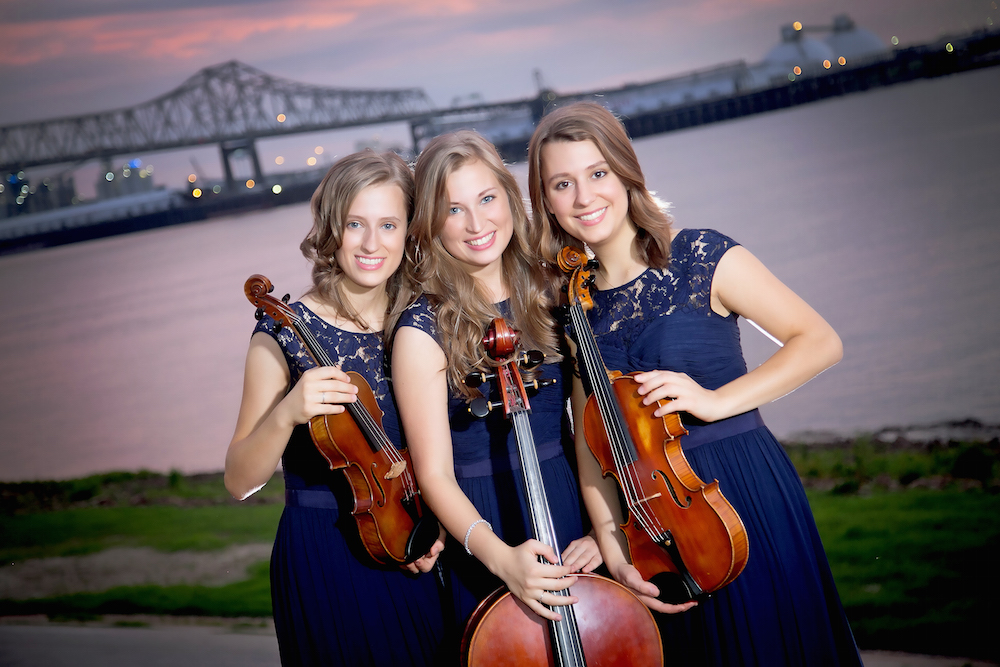 ---
Meet three local sets of successful siblings who prove that two—or more—is sometimes better than one.