My favorite things: Sage Roberts Foley
---
Place for lunch: The Overpass Merchant
Guilty pleasure: Law & Order: SVU
Way to spend a Saturday morning: Breakfast with my family at Simple Joe's, shopping at the farmers market, then working in my yard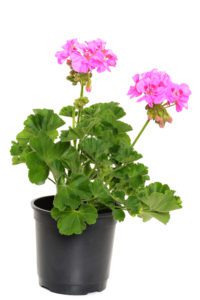 TV show: Archer
Way to spend $20: PLANTS!
Class in high school: Steve Delacroix's English class
Baton Rouge experience or attraction: The annual Good Friday family crawfish boil
Childhood memory: Playing soccer on Saturdays at Independence Park
Song on my playlist: "The Obvious Child" by Paul Simon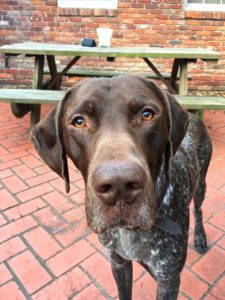 Item in my wardrobe: White button-down oxford
Way to get myself moving in the morning: A nose bump from my pup Shiloh and a vat of Community Coffee dark roast
Talent I wish I had: Should've learned to play the piano. Sorry, Mom.
Perfume: Chloe
Book: Bayou Farewell by Mike Tidwell—should be required reading in Louisiana schools
Concert I ever attended: Going out on a limb, but I think it will be Paul McCartney in NOLA this month!
Way to unwind: Porch beers with friends
Idea of perfect happiness: Perfect health and joy for those I love
Place to have a shopping spree: Clegg's Nursery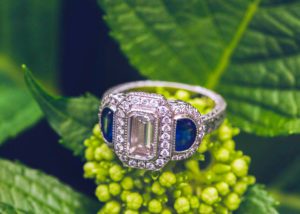 Most treasured possession: My engagement/wedding ring. My parents gifted us the diamond from the ring my father gave my mother in 1973. Mom pulled it off her hand and said, "You shouldn't have to wait until I'm dead to have this!" We had a one-of-a-kind ring made with it.
My motto for life: Everyone should plant a tree they'll never sit under.