My Favorite Things: Amanda Floyd
---
Owner and manager, Royal Treatment: Pet Manor & Grooming Spa
---
Guilty pleasure: Watching and attending IndyCar and NASCAR races—don't knock it until you experience it in person.
Place for lunch: Mansurs on the Boulevard—always a treat when I'm able to get away for lunch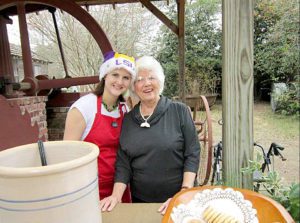 TV show: I am still a sucker for Grey's Anatomy.
Baton Rouge experience or attraction: The LSU Rural Life Museum
Way to spend $20: Sharing tacos with my close friends
Class in high school: Biology
Item in my wardrobe: My Tacori necklace
Song on my playlist: So many! Right now: "Don't Wait for Daylight" by Needtobreathe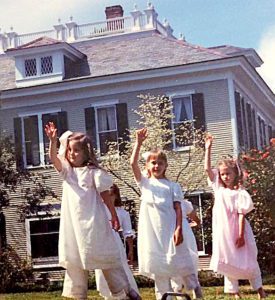 Way to unwind: Sitting in prayer while outside by the pool with a glass of bourbon
Childhood memory: Dressing up and dancing at the Audubon Pilgrimage in my hometown of St. Francisville
Book: Battlefield of the Mind by Joyce Meyer
Concert I ever attended: Shinedown
Perfume: Marchesa Parfum d'Extase
Item in my makeup bag: Currently, my TLM Foundation Color Changing Concealer
Place to have a shopping spree: Aqua Hut—saltwater tanks are addicting
Excuse to indulge: Kentucky Derby party celebrated at my family home every year
Out-of-town destination: Deerfield Beach in Boca Raton, Florida
Most treasured possession: So many family heirlooms, but I must say my dogs and cats. They are my children.
Talent I wish I had: I would love to be able to play piano.
My motto for life: "Let us not be satisfied with a mediocre life." —Pope Francis