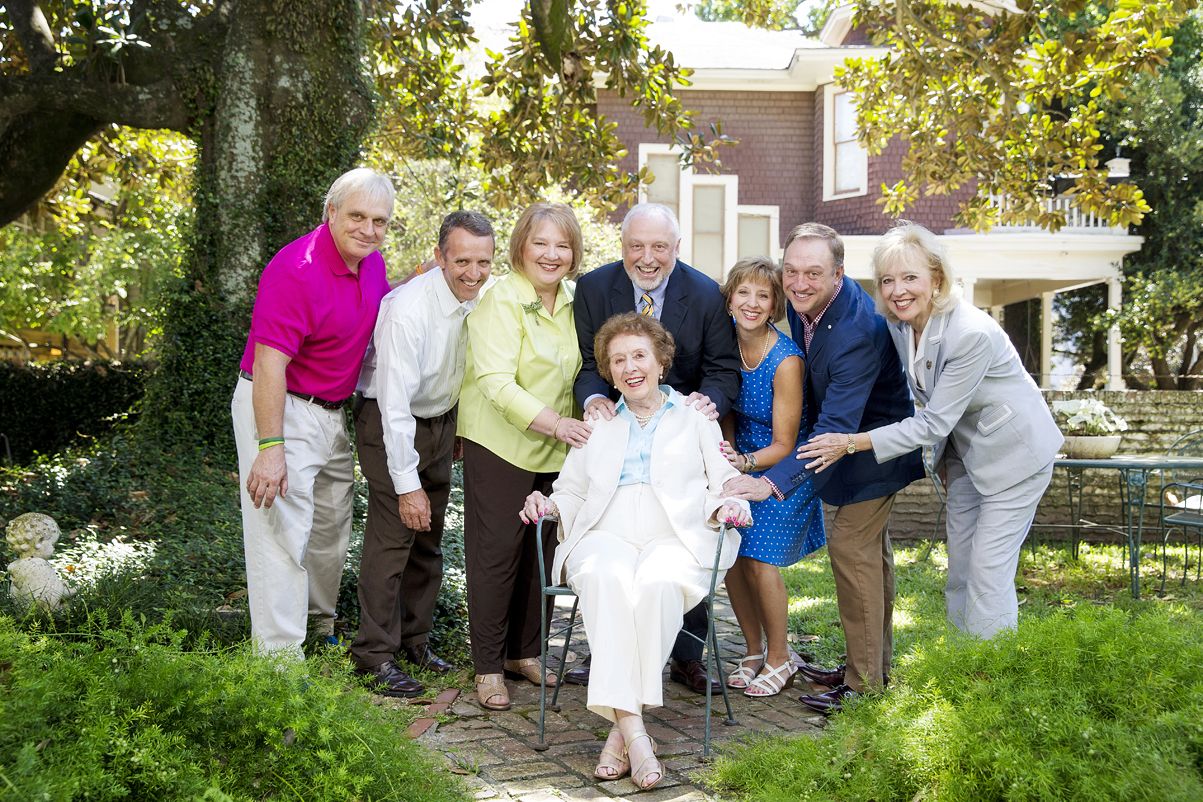 The Rhorer siblings—seven in all—found professional and personal success through hard work, role-model parents and the support of one another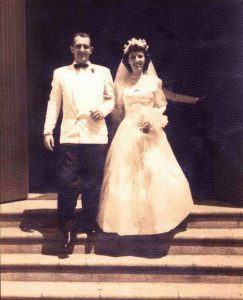 Edward "Hawley" Rhorer was 66 years old and working for the Louisiana state mineral board when he had his first heart attack. His widow Janet says he was allergic to heparin, a widely prescribed blood thinner, but his doctors didn't know that. The drug only made him sicker.
He suffered a second heart attack shortly after having bypass surgery, and he died in 1992 after spending six months in the hospital. Janet regrets that Hawley didn't get to see his seven children reach the level of professional and personal success that they have today, but she's proud of the way they rallied in a crisis.
"That's the test of a family," she says. "They gathered around us. They were wonderful."
In the years since, she says she has run into nurses who were there that still remember her family fondly. They say that not every family is so harmonious when faced with the same situation.
Daughter Megan Rhorer Cardova, who lives in Virginia, was to be married in Louisiana six weeks after her father's first heart attack.
"The doctor had told me he could walk me down the aisle," she recalls, but Hawley was far too sick. With so many out-of-state folks having made plans to attend the wedding, she decided not to cancel the ceremony.
"I didn't stay at the reception too long," she says, "because I wanted to go see my dad."
Full house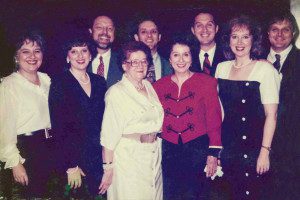 Janet Quinn Rhorer met Hawley through his cousin, who was her college roommate at LSU. She says Hawley spent 18 months in the South Pacific during World War II as part of the Landing Craft Infantry. He was in Officer Candidate School in Texas when the war ended.
Hawley enrolled at LSU with help from the G.I. Bill. Janet was trained as a teacher but chose instead to go to work as a legal secretary for Charlie Phillips at Taylor, Porter, Brooks & Phillips. She supported her husband financially while he completed his education.
Janet was basically a paralegal before the term was invented, and she found the research fascinating, particularly in the relatively new area of labor law. Hawley spent 13 years with the Ethyl Corporation before going to work for the state.
For the most part, the couple raised their seven children in a modest home on Parker Street near Broussard, within walking distance of Catholic High School and St. Joseph's Academy. All seven were given a Catholic education, and all seven, like their parents, graduated from LSU.
"We didn't have much," says Davis Rhorer, who now directs Baton Rouge's Downtown Development District. "We never knew that."
Of course, it got a little crowded with seven kids. Davis shared a room with younger brother Paul and recalls using a bookshelf as a partition to gain a little privacy.
"It kept the household exciting," Janet says of having seven children born over 16 years. She credits the family's longtime housekeeper, cook and nanny, Mary Early, for managing the home while both parents were at work. Jim, the youngest child, describes Mary, who was from Scotlandville, as extremely supportive, almost like a third parent.
All grown up
Kathy Rhorer Wascom is the oldest of the seven children. She is retired from the East Baton Rouge Parish Library system and serves on the Library Board of Control.
Kathy is a longtime environmental activist who stumped for coastal restoration back when few state residents understood the value of Louisiana's wetlands. These days she is a volunteer lobbyist for the Louisiana Environmental Action Network.
"You deal with all different kinds of people," she says. "They may vote against you one day, but the next day they may vote with you. So you always have to maintain an equilibrium."
Jan Rhorer Breen is president of St. Joseph's Academy. For many years, she was in marketing and development at Catholic High School, where she also spent time as a classroom teacher. Her students included some of her brothers, who she says were "great students."
"I love working with young people," says Jan. "I love teaching English, but I also love planning for the future to make more opportunities available for kids."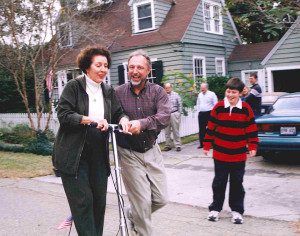 Edward Rhorer Jr. was called "Skipper" growing up and now goes by "Skip." He is Sheriff Sid Gautreaux's chief civil deputy, which basically makes him the CFO of the Sheriff's Office. He also coached and refereed youth sports for many years.
Of all the Rhorer siblings, Skip seems the most reluctant to talk about himself, except to say that he is driven by his faith. His family says he is self-effacing and conscientious and seems to know everyone in town.
"Skipper took me to Fest for All a few years ago, and we couldn't take two steps without somebody stopping Skip," his mother says.
Davis has overseen downtown's rebirth since becoming the DDD's founding director in 1987. His work attracts a lot of media attention, which elicits some good-natured teasing from his siblings.
He did post-graduate studies in urban planning in Florence, Italy, where he was "absolutely taken by the urban piazzas and the way that people lived in urban settings." In 1985, shortly before getting married, he was laid off from the Planning Commission. He landed at the city-parish Office of Community and Economic Development, where he was assigned Baton Rouge 2000, the first economic strategy for downtown. That project led to his current job, and he says with a laugh that, while traumatic, getting laid off might have been the best thing that ever happened to him.
Paul Rhorer was the most outgoing and mischievous growing up, the family says. At age 16, he and a friend took an illicit ride on a train boxcar from Choctaw Drive to Alexandria for fun, he says.
His career has been spent helping adults with intellectual disabilities "to achieve their greatest potential to live, work and play," he says. He currently serves as an administrator for the Louisiana Department of Health and Hospitals, working with provider, regulatory and case management agencies.
Megan, a dietician, lives in Williamsburg, Virginia. She says it's sometimes hard to be the only sibling not in Baton Rouge, but she visits often, and her mother comes to her a few times a year.
She was the quiet one growing up, although she's much more outgoing now, her family says. She credits moving to a new town with helping her come out of her shell.
"When I went back home," she says, "some of my siblings and brothers- and sisters-in-law would say 'You've really blossomed.'"
Physician Jim Rhorer, the youngest, is chief of staff and director of emergency medical services at Our Lady of the Lake Regional Medical Center. He struggles to explain what attracted him to a career in health care, because he can't remember ever wanting to do anything else.
"I don't think I ever knew a reason," he says. "I always hated going to the doctor." He said he wanted to be a doctor at age four, according to his mother.
Inspired to serve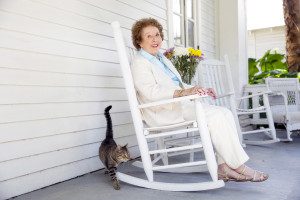 "We're all lifelong learners," Jim says, naming one of the family's common traits. "Some people go to national conferences to learn about things, and I just go to lunch with my brothers and sisters."
The importance of faith and a commitment to serve others come up repeatedly when discussing what motivates them.
"That thread runs through all seven of us: a ministry of service," Jan says. "We just serve in different ways."
The siblings say their parents always supported everything they did, and they seem to have followed that example by always supporting each other. One of Janet's favorite memories is when Megan sang in a Christmas concert while she was a student at St. Joseph's. End-of-semester exams were in full swing, and Jan, Davis and Skip were exhausted from studying.
"I turned around in Sacred Heart Church, and here come these haggard faces," Janet says of the three. "But it was important to them that we all be there."
Janet says her children are hard workers who show perseverance in adversity. It's a trait they attribute to their parents.
"You just knew you were loved every day, even when you made a mistake," Jan says. "It's OK to fail. Then you move on to something else."
Janet says the family always had a lot of gatherings and says Megan brought that "south Louisiana spirit" to Virginia. Megan recalls bringing close friends from Virginia to Louisiana for Mardi Gras and to meet her family for the first time.
"They said to me, 'What a remarkable family you have,'" Megan says. "That just made me feel so proud."