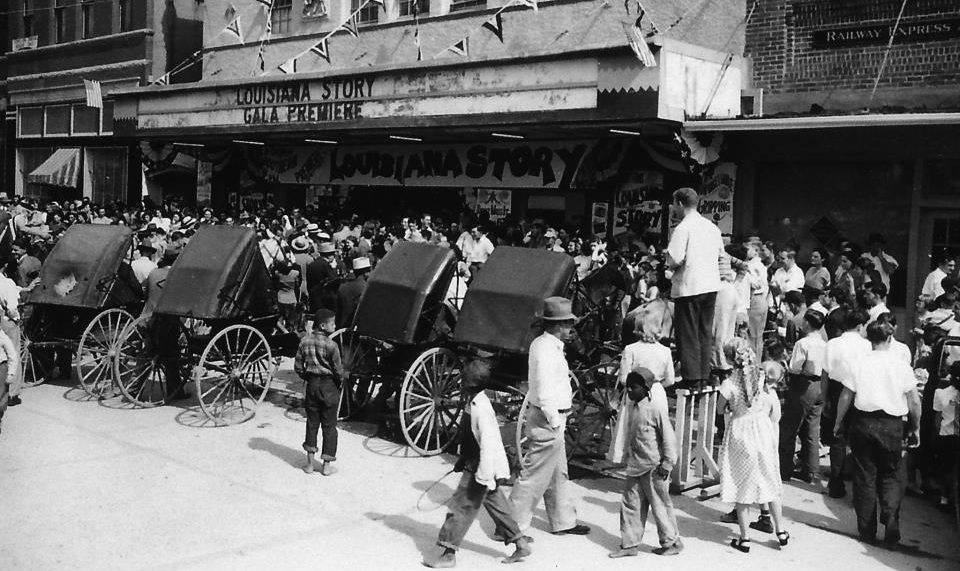 On exhibit: 'Lost & Found: Theaters of Louisiana'
Old Governor's Mansion, through April 6
Movie theaters were practically built for making memories. For me, it was the King Theater in New Roads, where I spent childhood Friday nights giggling in the balcony as a flashlight-toting usher patrolled the aisles. Up on the screen, E.T. was phoning home and Rocky was fighting a Russian.
Louisiana was once filled with places like this, and memories of these theaters are being rekindled thanks to a new exhibit at the Old Governor's Mansion.
"There is a certain nostalgia when it comes to theaters," says Natalie Mead, museum curator for Preserve Louisiana. "Those featured here were some of the most prominent drive-in theaters, historically black theaters and architecturally significant theaters in the state."
The show includes 61 photographs of majestic marquees, mosaic-adorned ticket booths and grand interiors, along with artworks including an 1871 drawing of Canal Street after a matinee. Artifacts include a circa-1915 seat from the Paramount Theater in Baton Rouge and an opening-night ashtray from the Wilbert Theatre in Plaquemine.
"The fact that we have surviving artifacts from these two theaters that have been destroyed is remarkable," says Mead.
Tulane School of Architecture assistant director Laura Ewen Blokker will present a Heritage Lecture on January 11, during which she will discuss the architecture of historically black theaters.
" 'Lost & Found: Theaters of Louisiana' is a testament to the importance of cultural and architectural preservation in our state," says Preserve Louisiana executive director Fairleigh Jackson. "Lamenting the loss of iconic cultural institutions can serve as an impetus for saving existing ones."
To learn more about 'Lost & Found: Theaters of Louisiana' as well as Preserve Louisiana's many programs, visit preserve-louisiana.org.